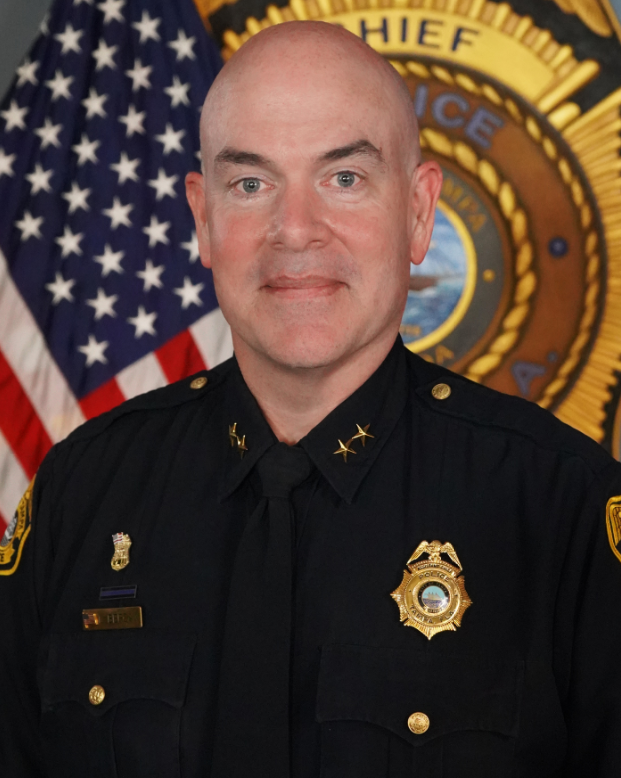 Castor chose to forego an anticipated national search, citing Bercaw's readiness for the job.
Tampa Mayor Jane Castor has made Interim Police Chief Lee Bercaw's position permanent, ditching plans to undergo a national search and naming him the city's new Chief of Police.
Bercaw has been serving as interim police chief since December following the resignation of former Police Chief Mary O'Connor, who became the center of scandal after asking a Pinellas Sheriff's deputy to let her go during a traffic stop and flashing her chief's badge. 
Bercaw first joined the Tampa Police Department in 1997. Through his 27-year tenure, he has worked security for numerous large-scale events, such as the 2012 Republican National Convention, Gasparilla parades, the Super Bowl, College Football National Championships, Bollywood and more. 
He's known for his proactive crime reduction initiatives, according to his biography on the city website.
"I have watched him navigate through so many different issues and do an outstanding job. He is not only continued to hold the Tampa Police Department up to the standards that our community expects, he has grown and moved this department forward," Castor said of her decision to forego a national search Friday morning.
Castor said her decision was also based on extensive community engagement, which showed Bercaw was popular among the public.
"I've heard nothing but positive comments," she said.
She praised Bercaw for his tenure with the department, noting his experience with large events, deescalating tensions during large protests, navigating mental health crises and helping the city mature through societal changes.
"He has been a part, if not the head, of each of those initiatives and endeavors that we've gone through during his career," Castor said. 
Bercaw, whose appointment is subject to City Council approval, deferred praise to his colleagues on the force, as well as the community, City Council and other leaders.
He said it has been an honor to serve in every role he's held throughout his long tenure.
"I'm very proud of the reputation of this department. I'm proud of the reputation of our officers — they continue to exceed expectations," he said, pointing to community policing efforts, which he has championed. "It's my goal to enhance our community policing and our neighborhood policing where every officer knows their community members and every community member knows their officer."
Castor said she hopes to bring Bercaw before City Council for confirmation as soon as June 15.
Until then, and afterward, Bercaw said not much will change, other than dropping the "interim" from his title.