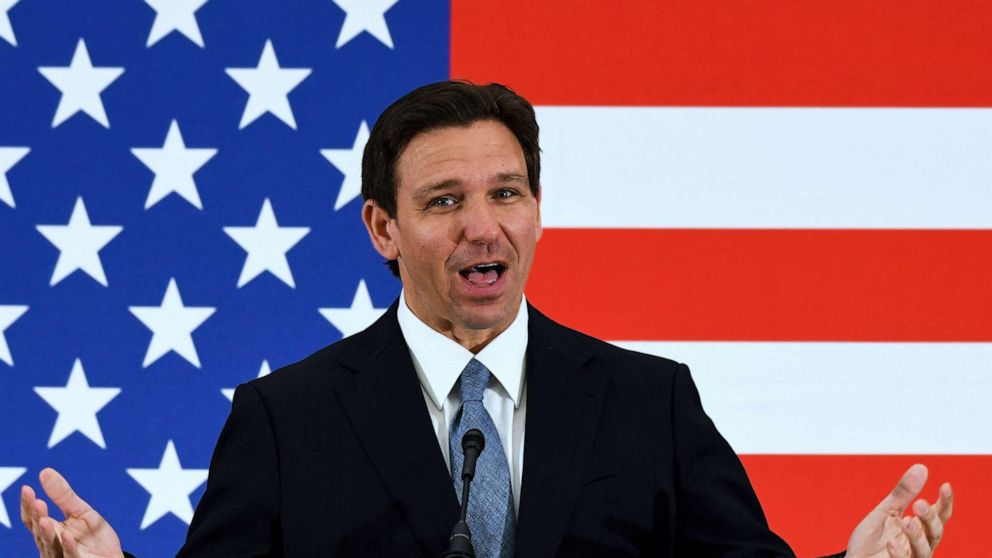 The 2024 candidate has pledged 'ballot harvesting' in the state, and this poll says he needs it.
In a campaign speech in South Carolina on Friday, presidential candidate Ron DeSantis told supporters his operation was "ballot harvesting" in Nevada.
A new poll says he might need those creative efforts.
A survey from American Greatness shows the Florida Governor commands just 21% support in the state, with former President Donald Trump taking 53%. An additional 17% are undecided, and no other candidate gets more than 3% support.
DeSantis is down 59% to 22% among respondents who have a favorable impression of both Trump and him, and 56% to 18% among those who have seen both candidates' ads.
The poll of 500 likely GOP Primary voters was conducted on Wednesday and Thursday, with a margin of error of 4.4%. It is the second straight survey with a sizable DeSantis deficit.

A Vote TXT survey conducted for Nevada Newsmakers back in May showed Trump up 51% to 21% for DeSantis, with 11% undecided and Nikki Haley's 5% leading stragglers in the back of the pack.
The new poll also shows Republicans believe Trump is the better bet in the General Election.
The American Greatness survey shows 39% of respondents believe Trump is the better nominee, while 29% think the Florida Governor is the better General Election pick.
The Florida Governor is headed to Nevada this month to drum up support, meanwhile.
DeSantis will headline the Basque Fry in Gardnerville on June 17. The event is co-hosted by his super PAC Never Back Down and by the Morning in Nevada PAC, which is associated with Adam Laxalt, who now chairs Never Back Down.
Laxalt, a longtime friend and former roommate of the Florida Governor, enjoyed the Governor's support in his failed 2022 bid for Senate.
Never Back Down has targeted Nevada with mail explaining why the then-undeclared potential Presidential candidate should be the next Republican  nominee.
The pieces extol the Governor's "blue-collar backbone forged with steel" and "honor, courage and commitment."