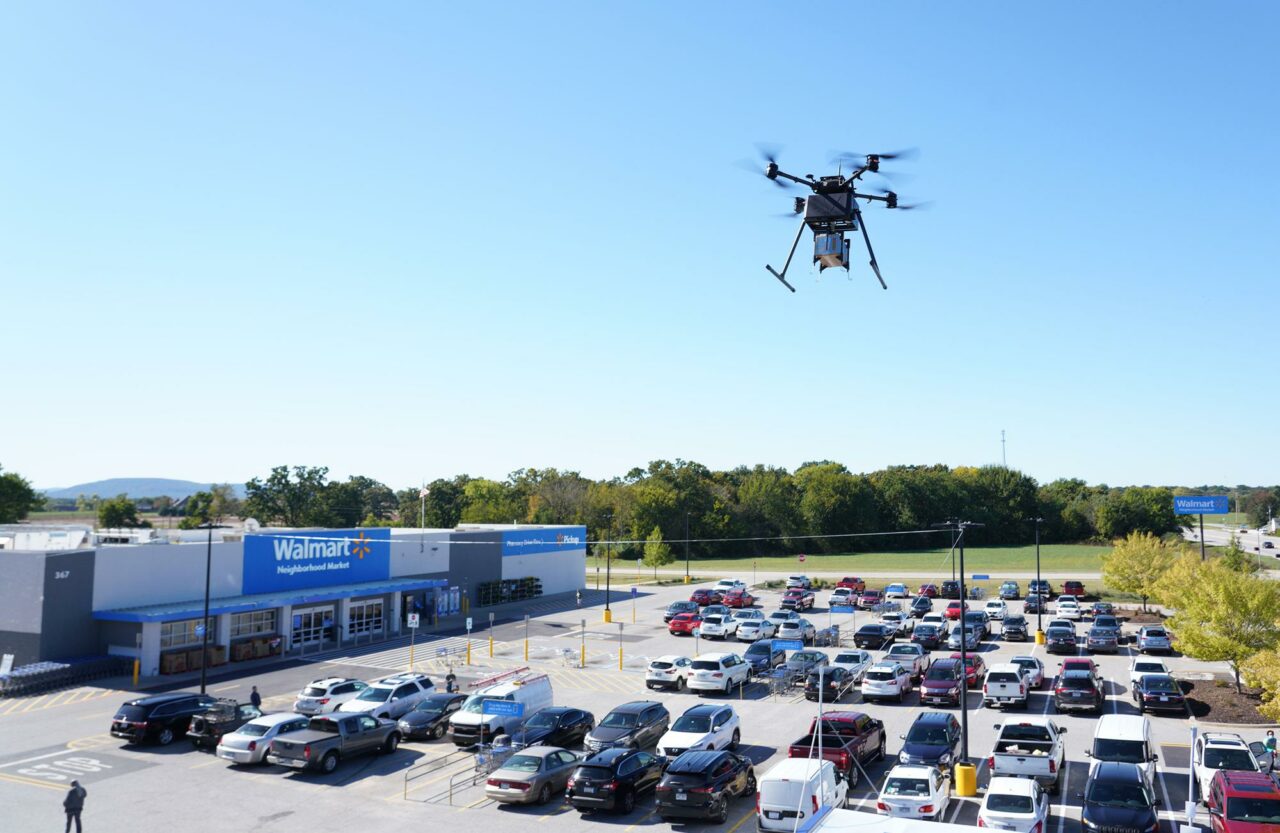 Drones are already carrying packages to Walmart customers in Brandon, Clermont, New Port Richey, Tampa and Valrico.
Gov. Ron DeSantis has signed legislation that will codify state construction standards for delivery drone ports and limit the say local governments have in their regulation.
The measure (SB 1068), which lawmakers passed unanimously in April, is designed to make Florida more hospitable to the burgeoning drone delivery industry.
It provides statutes with definitions of "drone delivery service" and "drone port," the latter described as "a standalone building" up to 36 feet tall and 1,500 square feet or less, located in a nonresidential area used to launch and land small, unmanned aircraft that transport goods.
It's also "a preemption bill," in the words of Tampa Republican Sen. Jay Collins, the bill's sponsor, because it creates "a uniform and predictable framework of regulation necessary to ensure a safe and successful drone delivery industry" — with curbed local control.
DeSantis approved the measure May 25.
Beginning July 1, local governments will be prohibited from withholding development permits, tax receipts necessary for companies to do business or "other use approval" from drone delivery service companies for noncompliance with most local regulations. Counties and cities may still enforce minimum setbacks and landscaping regulations that are "generally applicable to permitted uses in the drone port site's zoning district."
Jacksonville Rep. Wyman Duggan sponsored an identical version of the legislation with North Fort Myers Rep. Spencer Roach, a fellow Republican.
The bill also exempts drone ports from most fire safety mandates in the Florida Building Code, which Roach said previously would help save companies "over $1 million" per structure. But it does require drone ports taller than one story to have at least one stairwell — a stipulation Duggan credited to input from the Florida League of Cities, which joined Americans for Prosperity and the Florida Fire Chiefs Association in supporting the legislation.
Another proponent was DroneUp, the drone delivery vertical of Walmart, which began facilitating deliveries in December from its stores in Brandon, Clermont, New Port Richey, Tampa and Valrico.
Amazon is also beginning to utilize drones for deliveries, having launched its Prime Air service late last year in California and Texas.
Provided the company continues to prioritize expansions in America's most populous states, Florida is next.