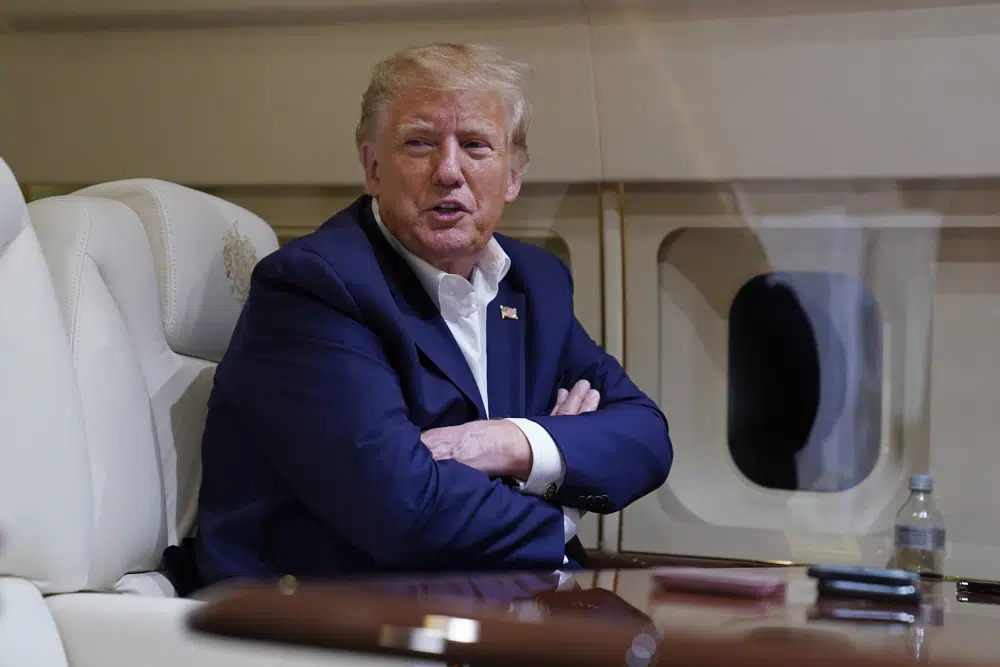 'I thought he was a horrible Governor, and have made that point for years.'
Donald Trump is doubling back on comments praising New York's former Governor, qualifying his remarks and saying he only meant to point out Florida had more COVID-19 deaths.
"I never praised Former Governor Andrew Cuomo, as the dying New York Post is suggesting. I thought he was a horrible Governor, and have made that point for years. He was the enemy, and I would rip his Fake (Sanctimonious?) News Conferences apart. I did a lot to help New York, but he didn't even use the Convention Center or Medical Ship. Crazy!"
"But as bad as he was," Trump added, "all I said was that New York (4th worst) had fewer actual Covid deaths than (Ron DeSantis) run Florida (3rd worst). Those are the facts!"
These "facts," issued Friday evening, run counter to a narrative Trump had allowed to marinate for days, where Trump and Cuomo both seemed to embrace the position that New York outperformed Florida during the pandemic.
"Under Ron DeSanctimonious as Governor, Florida was the third WORST State in Deaths by Covid. So why do they say that DeSanctus did a good job? New York had fewer deaths! Also, he shut down the State, and even its beaches (unlike other Republican Governors)," Trump posted to Truth Social Tuesday.
Cuomo tweeted out the Florida Politics article reporting on Trump's claims, meanwhile.
"Donald Trump tells the truth, finally. New York got hit first and worst but New Yorkers acted responsibly. Florida's policy of denial allowed Covid to spread and that's why they had a very large second wave," the former Governor said.
DeSantis relished Trump seeming to side with Cuomo, meanwhile.
"Unfortunately, he's decided to move left on some of these issues. He used to say how great Florida was," DeSantis said in Iowa. "Hell, his whole family moved to Florida under my governorship!"
The Florida Governor welcomed the Cuomo contrast.
"Do you want Cuomo or do you want free Florida?" the Governor rhetorically asked, as transcribed by the New York Post. "If we just decided the caucuses on that, I would be happy with that verdict by Iowa voters."