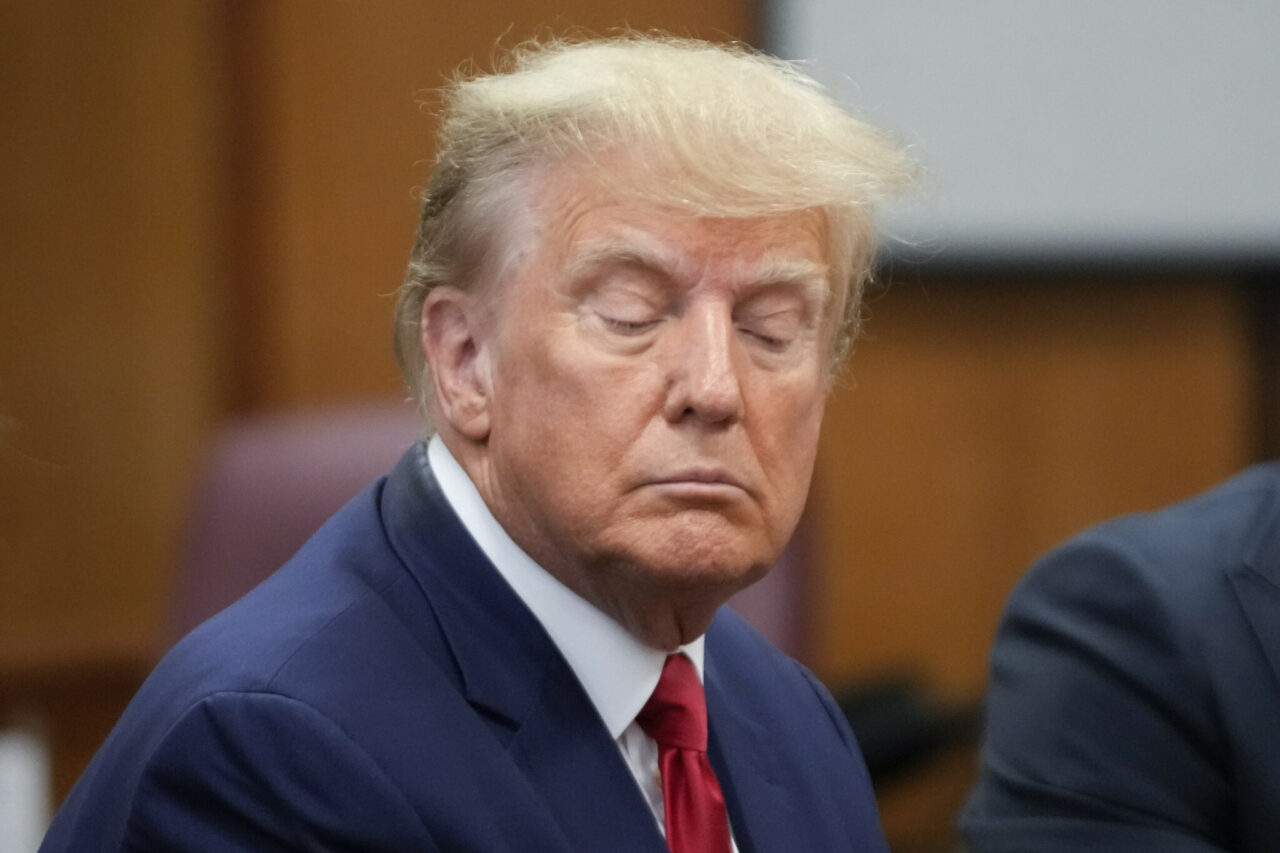 'The pro-life community expects better than that.'
Never Back Down is dragging Donald Trump for letting down the anti-abortion movement in Iowa.
The super PAC supporting the Ron DeSantis presidential campaign has a new 45-second spot highlighting Hawkeye State activists irked by the former President's belief that Florida's new six-week abortion ban (the Heartbeat Protection Act) is "too harsh."
"The pro-life community expects better than that," said one anti-abortion voice in the ad.
The spot is the latest attempt by DeSantis' political operation to paint Trump as outside the Republican mainstream on the abortion issue.
In a May speech to the National Religious Broadcasters Convention, the Governor defended the "strongest pro-life bill that Florida has seen in its modern history."
"And let's be very clear on this, that when we are acting to protect an unborn child that has a detectable heartbeat, that is humane, that is not harsh. It is the right thing to do," DeSantis said.
These comments countered Trump's take that the Governor is "losing women voters like crazy" and "has a big problem with women voters" because the law was "too harsh." But they did not name the former President.
DeSantis has contended Trump is "attacking … from the Left," saying that the Trump of today is not as much of a conservative "hard charger" as "the Donald Trump from 2015 and 2016."
The new spot from Never Back Down, as first reported by the conservative Daily Signal, will target the former President's Iowa stops on Thursday with a billboard, a billboard truck, and a digital spot on Facebook within a mile radius of where Trump will speak in the state.
The Governor began his campaign in Iowa Tuesday night and had a total of five stops over two days. He did discuss the Heartbeat Protection Act in rally speeches, but stopped short of direct attacks on Trump.
See the new ad below.