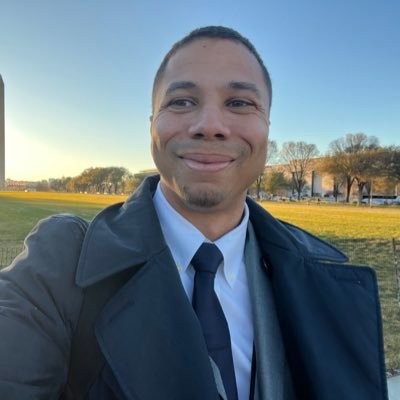 Jerez served as Charlie Crist's political director in the 2022 election cycle.
Florida Democratic Party Chair Nikki Fried announced Phillip Jerez as the state party's Executive Director Thursday. She also announced six other hires within the party.
"Phillip Jerez is one of the hardest working people in politics," Fried said. "He'll bring an unstoppable spirit to the position, and I trust that we can work together to win elections for years to come."
Jerez serves now as Deputy Director of Engagement for U.S. Surgeon General Vivek Murthy, who, like Jerez, calls Miami home.
"Florida is worth fighting for," Jerez said. "It's an honor to join the Florida Democratic Party at this critical juncture. We have a once-in-a-generation opportunity to build the infrastructure required to elect Democrats from Pensacola to Key West — because Floridians deserve nothing less."
Notably, Jerez previously served as Political Director for former U.S. Rep. Charlie Crist's 2022 gubernatorial campaign, when Crist faced Fried in a Democratic Primary. Crist ultimately won the nomination but lost to Republican incumbent Gov. Ron DeSantis. Jerez also worked on Democrat Andrew Gillum's campaign as Deputy Political Director when the former Tallahassee Mayor nearly beat DeSantis for Governor in 2018.
Additionally, Fried announced Rachel Berger, who has served as FDP's Transition Director, will now be the Chair's Chief of Staff. Berger previously worked as Director of Party Affairs at FDP. She also was part of Fried's gubernatorial campaign, and led Fried's campaign to lead the party. Democrats elected Fried as state Chair in February. She stressed the need to unite the party after divisive races both against Crist in the Governor's race and Annette Taddeo in the FDP Chair contest.
Abigayil Yisrael, formerly the Deputy Transition Director, will now serve as Deputy Executive Director and oversee coalition outreach. She previously served on U.S. Senate candidate Val Demings' campaign.
Eden Giagnorio, previously the media director for the Melbourne Metropolitan Fire Brigade, joined FDP as Communications Director. Matt Dailey, previously the campaign manager for Leon County Commissioner Christian Caban, will serve as Deputy Communications Director.
Sophie Granville, previously Director of Development at CECO in Winter Park, will come on as the state party's Finance Director.
Sam Fullam, who previously worked on Georgia U.S. Sen. Jon Ossoff's campaign, joined the Party as Voter File Manager. She previously worked on Eugene DePasquale's campaign for Pennsylvania Auditor General.
Jerez, a New York City native, also worked as a Senior Advisor for New York City Council member Shaun Abreau's campaign, and he served as the Coalition for Black and Brown Ballot Access' campaign manager in 2020. He also served as President and Chief Strategist for Progress for Florida from 2018 to 2020.
He also boasts Washington connections, having worked as an aide to U.S. Rep. Debbie Wasserman Schultz, a Weston Democrat.
Jerez will succeed Marcus Dixon, the Executive Director under former FDP Chair Manny Diaz. After Florida Democrats underperformed in the Midterm elections, Diaz resigned his position and the party announced a national search for a new Executive Director, Finance Director and Communications Director.
The party right now is going through a state of transition and a questioning of relevance. DeSantis won re-election by 19 percentage points, with U.S. Sen. Marco Rubio winning by a similar margin. Republicans also now hold a lead in the number of registered voters in Florida for the first time in history.