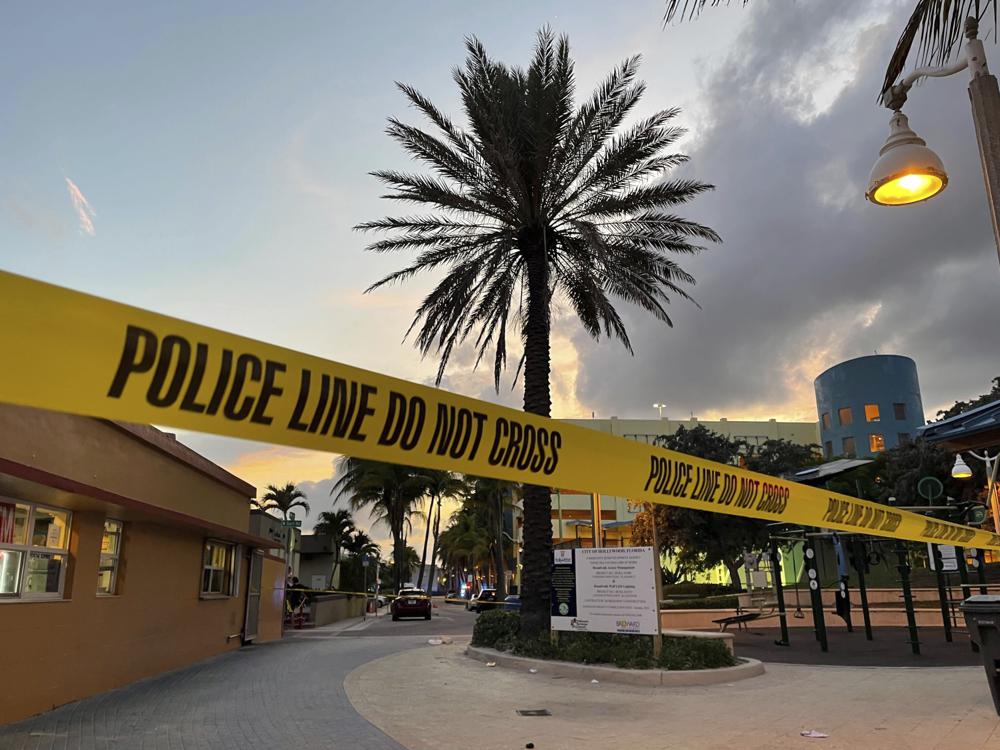 Gun safety awareness events, planned long before the weekend carnage, are occurring across the state.
The weekend after video footage captured scenes of terrified beachgoers fleeing the Hollywood Beach Broadwalk in a shooting that hospitalized nine, this weekend's planned picnic bringing together gun safety advocates seems like a response.
Except that it's not.
Before bullets ripped through the Memorial Day scene in Hollywood, hundreds of events, including a Wear Orange Community Picnic in Plantation, were planned across the country for this coming weekend to raise awareness about the need for more gun safety laws.
"It's a bit of a coincidence that we're having this event right after that happened in Hollywood, but gun violence is happening so frequently it's not a surprise," said Ania Vargas, a volunteer helping to coordinate the event chiefly organized by the 8,729-volunteer Broward County chapter of Moms Demand Action and Students Demand Action.
Democratic U.S. Rep. Debbie Wasserman Schultz is on tap to speak at the picnic.
Throughout Wear Orange Weekend, there are no fewer than 19 events publicized as happening in Florida starting Thursday and stretching through Monday on the Moms Demand Action website. They are occurring from Pensacola to Jacksonville and south to Miami.
The impetus for change has never been greater, according to the Pew Research Center.
In 2021, the most recent year for which data is available, the country saw a record number of gun-related injuries, with 48,830 dying from guns due to murders, suicides, accidental shootings, law enforcement and undetermined causes, Pew found.
The rate of those deaths per 100,000 people hasn't reached the peak seen in the 1970s, but the number of gun deaths by suicide came close in 2021, according to Pew Center. There were 7.5 gun suicides for every 100,000 people in 2021, compared to the high — 7.7 per 100,000 — measured in 1977.
For the Broward event, Moms Demand Action and Students Demand Action will be joined by other community partners such as Bullets4Life, Women in Distress, Chainless Change, Circle of Brotherhood, League of Women Voters Florida and the Fort Lauderdale Diaper Bank. The national group, Everytown for Gun Safety, is also supporting the effort.
"The speakers will be purely focused on gun safety with the purpose of saving lives," Vargas said.