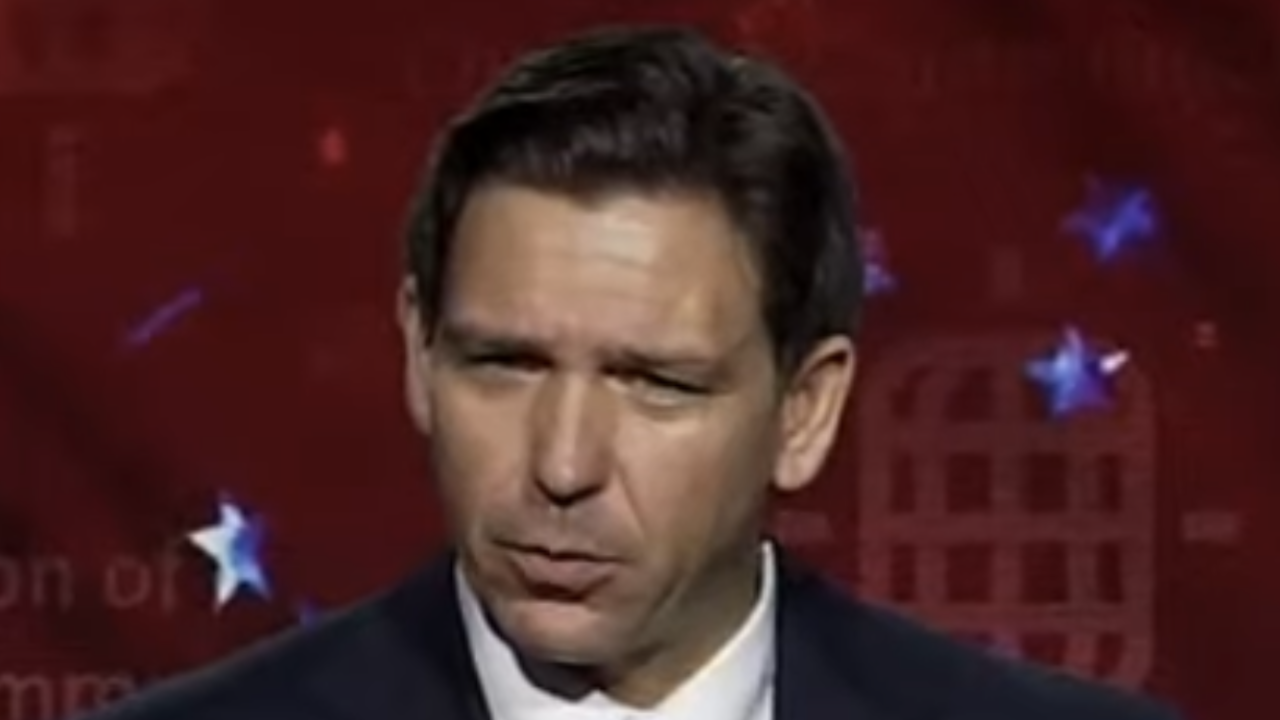 The Governor defended 'the strongest pro life bill that Florida has seen in its modern history.'
Florida's Governor continues to sharpen his defense of the Heartbeat Protection Act, taking issue with Donald Trump's assertion that the six-week abortion ban is "too harsh."
Addressing the National Religious Broadcasters Convention Monday, Ron DeSantis offered a staunch defense of the law, which he said "is the strongest pro-life bill that Florida has seen in its modern history."
"And let's be very clear on this, that when we are acting to protect an unborn child that has a detectable heartbeat, that is humane, that is not harsh. It is the right thing to do," DeSantis said.
These comments are the most direct from DeSantis countering Trump's take that  the Governor is "losing women voters like crazy" and "has a big problem with women voters" because the law was "too harsh." They go farther than comments made Saturday night to the conservative Florida Family Policy Council.
"We believe that everybody counts, everybody's special, and our Heartbeat Protection Act shows that we say what we mean and we mean what we say," DeSantis said. "And that's a landmark piece of legislation for this state and I was happy to be able to sign that provision into law."

DeSantis had zinged Trump over not having a particularly fixed position on the law, which is the second major change to Florida abortion law in the DeSantis era, replacing the 15-week ban passed in 2022.
"I think that as a Florida resident, you know, he didn't give an answer to the question, 'Would you have signed the heartbeat bill that Florida did that had all the exceptions that people talk about?' The Legislature put it in," DeSantis said during a press conference last week.
What's clear about the remarks Monday is that the Governor, who has offered very terse statements on the abortion law in recent weeks, is ready to lean into it unapologetically as he readies his campaign launch in the coming days.