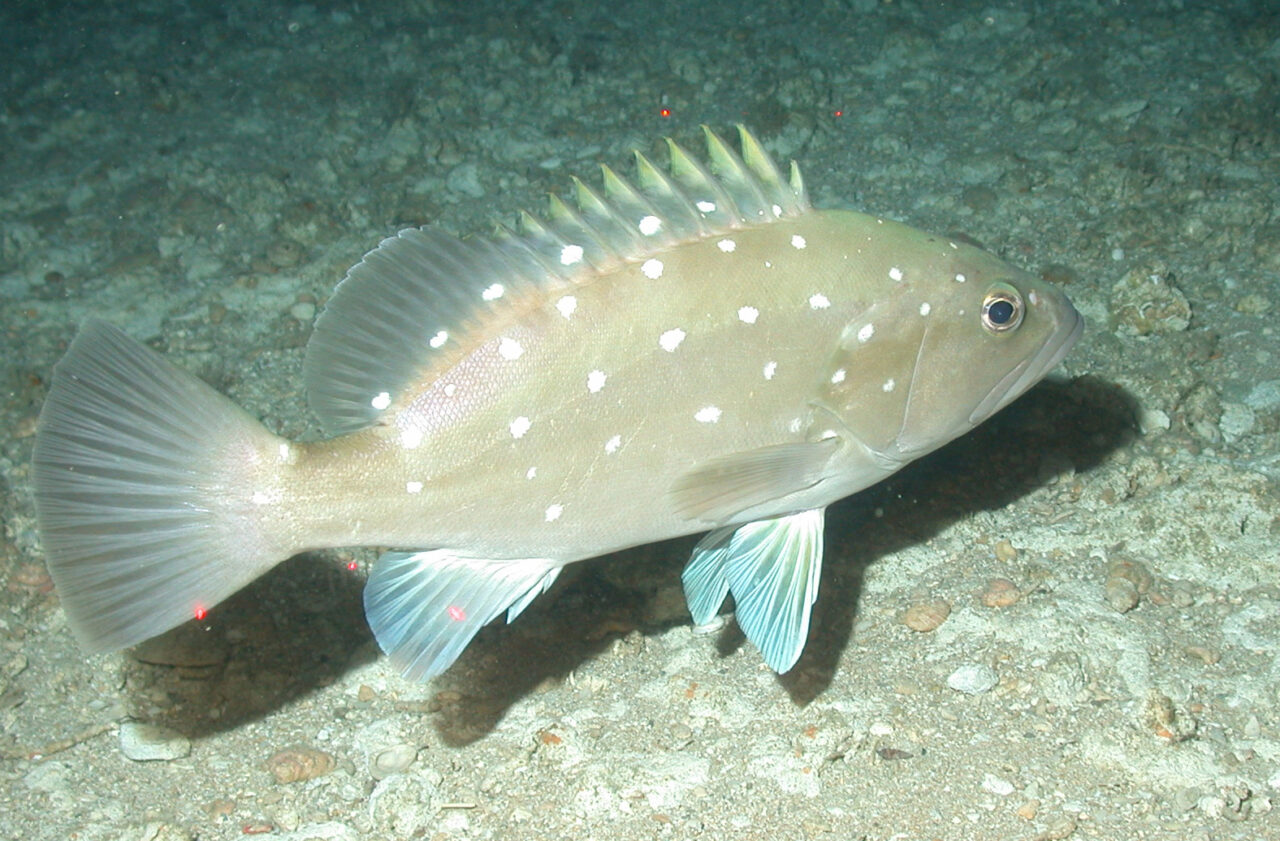 Federal regulators chose to cut the recreational season from May-August to May-June.
Tighter restrictions are likely coming to the snowy grouper fishery to address what regulators call decades of overfishing, but first the federal government is seeking another round of public comment on the move.
An amendment (Amendment 51) to the snowy grouper's federal fishery management plan is up for review by the Commerce Secretary, who has authority thanks to the National Oceanic and Atmospheric Administration's (NOAA) place in the U.S. Department of Commerce. NOAA Fisheries and a collection of regional councils manage federal saltwater fisheries.
The Magnuson-Stevens Fishery and Conservation Management Act, which sets the framework for federal fishery regulation, mandates that NOAA end overfishing among snowy grouper. 
"The (choices made) are based on the best scientific information available and are designed to constrain harvest of snowy grouper to the new (annual catch limits), thus would likely have beneficial effects to the snowy grouper stock," according to the assessment, within the amendment, of its anticipated biological effects.
"Substantial changes in fishing effort or behavior are not expected as a result of this amendment, thus the proposed actions would not be expected to result in any biological effects, positive or negative, on co-occurring species." 
The law also mandates the agency put together a plan to rebuild the stock, but snowy grouper are already under a 34-year rebuilding plan (Amendment 15A) agreed to in 2007 with an expectation of a rebuilt stock by 2039.
"Current federal management measures for snowy grouper are already restrictive — i.e., the commercial trip limit is 200 pounds, and the recreational bag limit is already limited to 1 fish per vessel," Florida Fish and Wildlife Conservation Commission (FWC) staff wrote in a presentation to Commissioners in February. 
"As a result, there were limited options the (South Atlantic Fishery Management) Council could consider to constrain harvest beyond reducing the quota and modifying the recreational fishing season."
FWC Commissioners voted in February to change state regulations to mirror those in Amendment 51. The state regulations go into effect once Amendment 51 gets its final approval.
The SAFMC chose to cut the recreational season from May-August to May-June, which FWC adopted as well. The state rule also sets the recreational bag limit at one fish per vessel per day, which is a change from the old policy of one fish per person per day. 
"Many fishermen, especially in the Florida Keys, have noted a significant decline in the snowy grouper population and have been requesting management changes for several years," FWC staff said in their presentation, summarizing public comment thus far. "Some fishermen attribute the decline to the increased usage of electric reels and have suggested additional gear restrictions to help reduce dead discards. 
"Some have raised enforcement concerns due to differences in regulations between state and federal waters and are supportive of consistent regulations. However, some fishers have raised concerns about increased discards and mortality rates as fishermen target other species in deep-water when snowy grouper is closed." 
Under the new federal rule, if recreational landings eclipse the recreational annual catch limit, the next fishing season would be truncated "by the amount necessary" to prevent the same thing happening in consecutive years.
Those catch limits will start at 1,668 fish for this year, 1,691 fish for 2024 and top out at 1,713 for 2025 and the years thereafter. A similar policy is in place for the commercial sector.
Commercial annual catch limits go from 104,757 pounds in 2023 to 106,174 in 2024 and 107,589 for 2025 and thereafter. That's split 70/30 across the seasons with 70% allocated for Season 1, January-June, and 30% allocated for Season 2, July-December.
The catch limits are based on splitting the fishery with 87.55% of the fish in the collective annual catch limit going to the commercial sector and 12.45% earmarked for the recreational sector.  
People wishing to submit public comments can do so by visiting the Amendment 51 page on Regulation.gov and clicking on the comment icon. Comments may also be mailed to Rick DeVictor, Southeast Regional Office, NOAA Fisheries, 263 13th Ave. S., St. Petersburg, Fla. 33701.