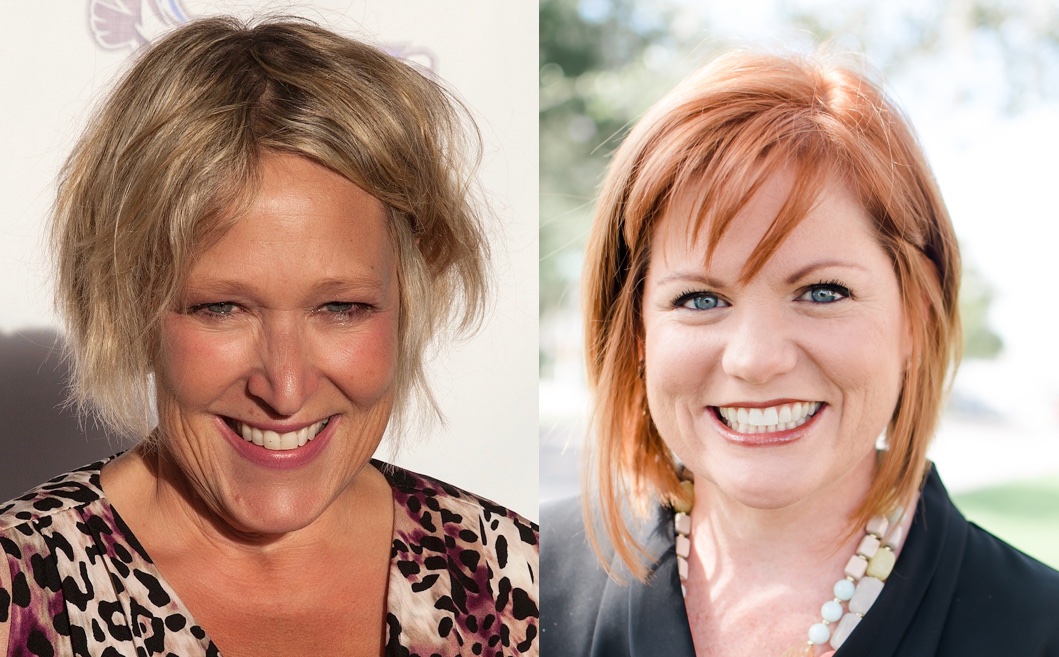 Shely also also worked for Mel Martinez and Katherine Harris during her time in Congress.
A long-time leader in U.S. Rep. Vern Buchanan's office is stepping away from the Capitol.
Sally Shely, now the District Director for the Longboat Key Republican, announced her retirement after working 27 years in Congress. She officially leaves her post at the end of July.
Tara Poulton, most recently Vice President of the Manatee Chamber of Commerce, will take over as Buchanan's District Director.
Shely was among Buchanan's first hires on his campaign when he first ran for Congress in 2006, and then one of the first members of his team on Capitol Hill after his election. She has served many roles through the years, including Communications Director. During her tenure, she organized more than 70 town halls, helped establish programs to honor district law enforcement officers, firefighters, teachers and veterans, and served in a point position on local crises involving the Piney Point reservoir, red tide and the opioid epidemic.
"From Day 1, Sally has demonstrated the leadership, work ethic and professionalism that has made her one of the most respected district directors in Congress," Buchanan said. "While she will be greatly missed in the office, Sandy and I want to congratulate Sally on her retirement and thank her for her selfless service to the people of Florida's 16th congressional district."
Shely expressed gratitude for her time working in Congress.
"It has been a great honor and a privilege to work with Vern on behalf of the people of Florida's 16th District," Shely said. "I am truly thankful for every opportunity he has given me to advocate for his constituents and help advance his agenda to reduce spending, grow the economy and protect our freedom. Although I look forward to retirement, I will sincerely miss being part of this amazing team."
Buchanan said Poulton's "communications skills, combined with her passion for public policy and heart for constituent services make her the ideal person for this position."
Poulton serves on a number of local civic boards including Manatee Tiger Bay Club, Manatee Education TV and Manatee Technical College. She's a past president of the Leadership Manatee Alumni Association, and has won awards through the Florida Public Relations Association and the Tampa Bay Chapter of the Public Relations Society of America.
Poulton, who lives in Lakewood Ranch with husband Bill, will take over in Shely's role as soon as the long-time District Director officially departs.

"I am beyond excited to be joining the office of Congressman Buchanan," Poulton said. "It will be a true honor to follow in Sally Shely's footsteps and all she has accomplished in her 25-plus year congressional career. I am thrilled to be returning to the public sector and eager to serve the constituents in the greater Manatee area and southern Hillsborough County."
Shely previously served as Regional Director for former U.S. Sen. Mel Martinez, an Orlando Republican, and as District Director for former U.S. Rep. Katherine Harris, a Sarasota Republican and Buchanan's predecessor. Before that, she served seven years as communications director for former U.S. Rep. Charlie Bass, a New Hampshire Republican, and as Press Secretary for former U.S. Rep. Bill Zeliff, also a New Hampshire Republican.