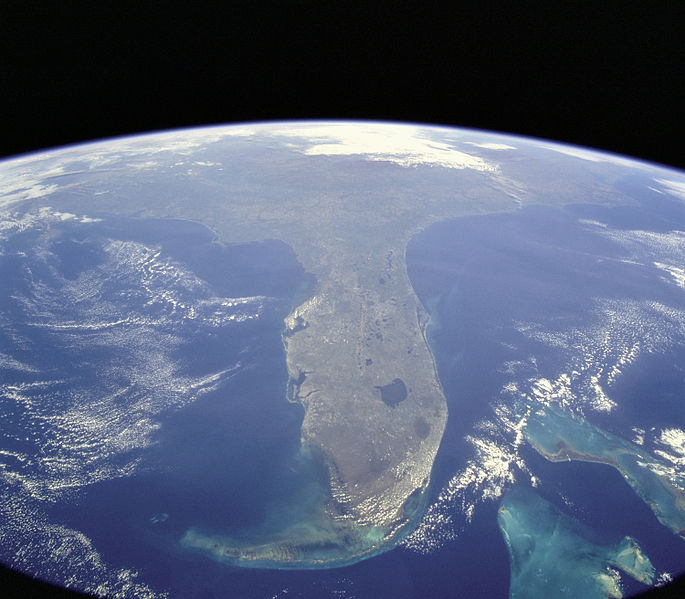 The bill severs Space Florida's connections to Enterprise Florida, which is on its way out the door.
A bill that retools the state's aerospace industry economic development arm was among a dozen bills Gov. Ron DeSantis signed on Monday.
The measure (HB 7041) aims to boost collaboration between Space Florida and private stakeholders on spaceport activities and enhance transparency for spaceport projects. It requires Space Florida to submit more detailed annual reports on its efforts to develop the aerospace industry to the Department of Economic Opportunity.
The legislation also grants DEO contract authority over Space Florida and includes Space Florida among the list of economic development programs that must be reviewed and analyzed by the Legislature's Office of Economic & Demographic Research and Office of Program Policy Analysis and Government Accountability.
Additionally, the bill cleans up issues arising from the dissolution of Enterprise Florida, which was one of House Speaker Paul Renner's top priorities in the 2023 Legislative Session.
Earlier this month, DeSantis signed the bill (HB 5) eliminating the public-private economic development organization and transferring some of its responsibilities to the Department of Commerce — the forthcoming new name for DEO.
Under current law, Space Florida and Enterprise Florida have overlapping boards of directors and 12 of Space Florida's board members are required to be current members of the Enterprise Florida board. The requirement will be stricken from law when HB 7041 goes into effect on July 1.
Going forward, the Space Florida board will be comprised of the Governor or their named designee, five gubernatorial appointees, the Florida Department of Transportation Secretary, one Senate President appointee and one House Speaker appointee.
The board also must include representatives for the Jacksonville Aviation Authority, Titusville-Cocoa Airport Authority and an employee of one of Florida's port districts or port authorities. Those board members are also appointed by the Governor but will serve as non-voting members.
Ahead of the Legislative Session, Space Florida delivered a presentation to lawmakers showing a continued skyward arc on the aerospace industry's role in the state economy. Since Space Florida's 2007 launch, economists have documented a $5.9 billion economic impact, and predict space companies can generate $1 billion in economic activity annually for Florida within the decade.