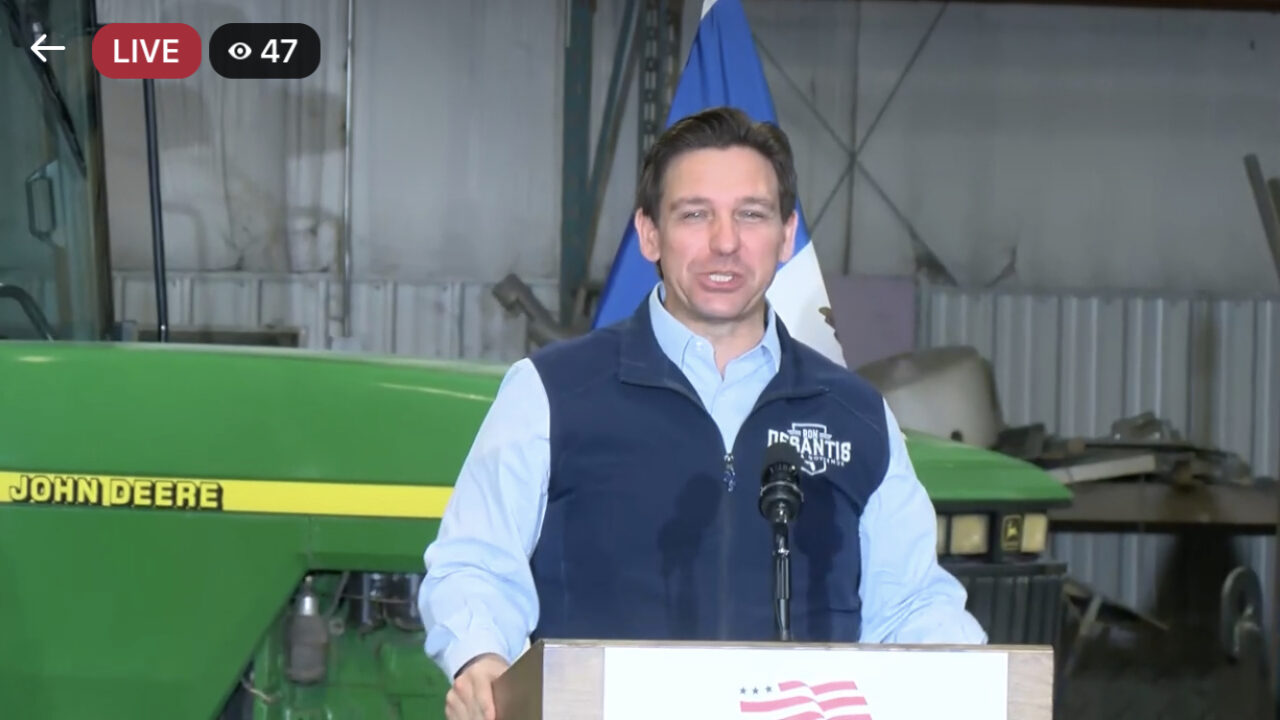 5 in 9 'moderates' also find the Florida Governor lacking.
A new poll undercuts Ron DeSantis' argument that he's best positioned to prevail in a 2024 General Election.
A survey conducted by The Economist and YouGov from June 3-6 shows 50% of self-identified independent voters regard the Florida Governor unfavorably.
Compounding the problem, 35% of independents polled have a very unfavorable impression of the Sunshine State's chief executive, a number that's far and away the biggest among the potential answers. An additional 15% see DeSantis in a "somewhat unfavorable light."
The passion isn't matched on the positive side of the ledger, where 17% of independent voters see DeSantis in a "somewhat favorable" light and just 10% hold a "very favorable" regard for the Governor.
Just 23% have no impression at all, leaving DeSantis at -23 with the voters who may prove most pivotal if DeSantis secures the Republican nomination.

Philosophically "moderate" voters have an even worse impression of the Governor, meanwhile, with 55% disapproving, including 40% with a "very unfavorable" disposition and 15% who see DeSantis in a "somewhat unfavorable' light.
Meanwhile, 21% have a "somewhat favorable" impression of DeSantis, with just 7% seeing him in a "very favorable" light. All told, DeSantis is -26 with moderates.
During a recent Fox News Radio interview, DeSantis told host Brian Kilmeade voters were fatigued by Trump and would "default" to Joe Biden if the former President gets the Republican nomination.
"I think that there's a lot of voters who just aren't going to vote for him, who don't like Biden. And you realize the country is going in the wrong direction, but they're not going to go there. And I think that in 2016, the voters that disliked both Trump and Hillary, they sided with Trump. I think in 2020 and '24 it will be that they dislike both, but they would probably default to Biden. So I think that they want a vehicle to go forward."
Indeed, Trump is polling even worse with independent voters (with 58% disapproval) and moderate voters (67% disapproval). But whether DeSantis is the "vehicle" going forward is an open question.