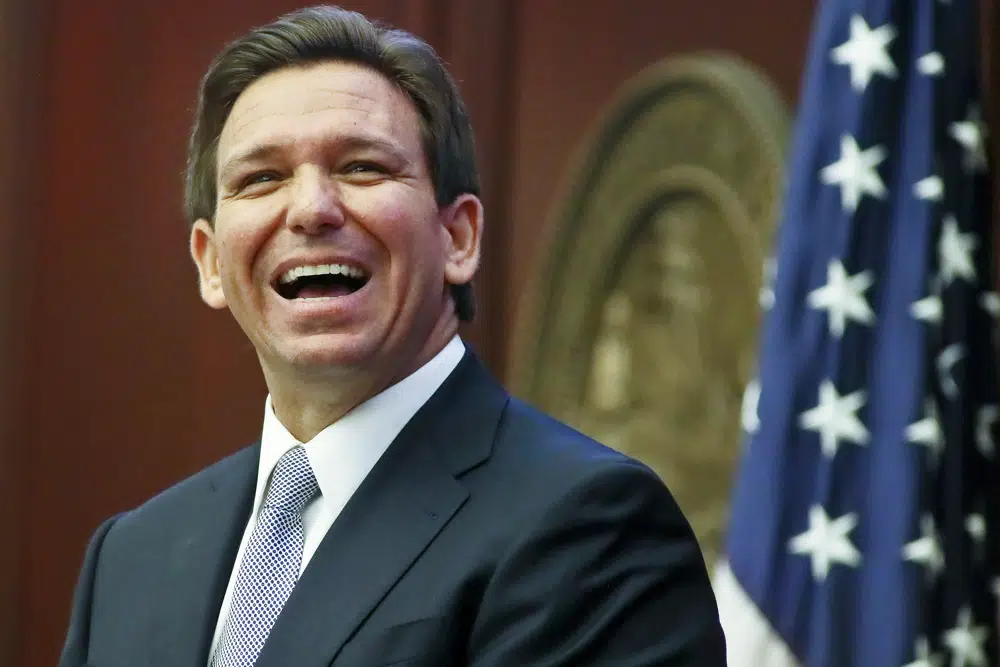 Donald Trump and Mike Pence are also slated to speak.
Florida Gov. Ron DeSantis will swing through the Tar Heel State Friday, with a planned visit at the North Carolina Republican Party State Convention.
DeSantis is expected to appear at 6:30 p.m.
The convention, held at the Koury Convention Center, begins Thursday and runs through Sunday.
Former President Donald Trump is expected to attend on Saturday for the Grand Old Party Dinner, while DeSantis will headline the Old North State Dinner.
DeSantis is officially a candidate for President in 2024 and trails the former President in most polls of the Republican Primary.
Former Vice President Mike Pence, announced his run for President Wednesday, will also be at the convention. He'll headline the First in Freedom Lunch on Saturday, arguably a less posh time slot for Trump's former No. 2.
Other speakers at the convention include Ralph Reed, founder and chair of the Faith and Freedom Coalition; and Paul Newby, Chief Justice of the North Carolina Supreme Court. Reed will speak at the Sunday Prayer Breakfast on Sunday while Newby will speak at the Judicial Victory Fund Breakfast on Saturday.