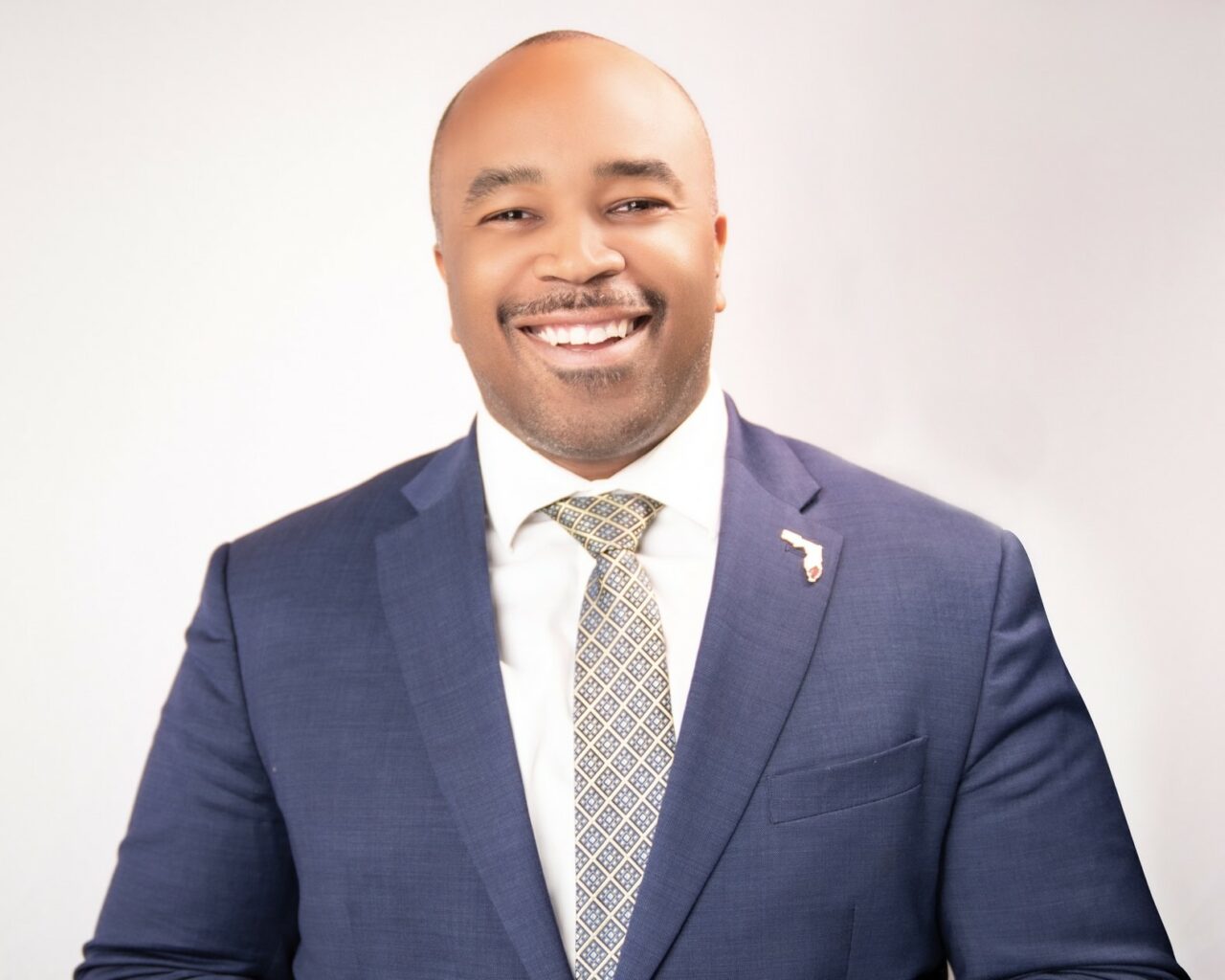 'No one will work harder than me to ensure District 7 has a voice our community can trust to show up and work for them.'
West Palm Beach Democratic Sen. Bobby Powell is officially running for the Palm Beach Commission.
Powell has submitted paperwork to seek the District 7 seat on the County Commission.
The three-term Senator and former state Representative also released a list of more than 50 current and former elected officials and noteworthy community members who are backing his bid for county office.
"I have worked (for years) to build consensus and develop relationships locally, statewide and nationally that I will use to continue strengthening Palm Beach County," Powell said in a statement Wednesday.
"As a trusted leader, I have consistently advocated for our residents with transparency, accountability and truthfulness. As the only candidate who has dealt with a $100 billion-plus budget, secured more than $100 million in neighborhood improvement projects, and provided best-in-class services to support our residents and community, I am ready to bring my experience to the County Commission."
He added, "No one will work harder than me to ensure District 7 has a voice our community can trust to show up and work for them."
Powell, whose current Senate term ends in 2026, will have to leave office early to run for the County Commission. He aims to succeed Commissioner Mack Bernard, who has filed an intent to run for the Senate District 24 seat Powell now occupies.
On Tuesday, Democratic Rep. David Silvers confirmed he has canceled plans to run for SD 24 "to avoid costly Democratic Primaries" and will instead seek the Senate District 26 seat in 2026, when Sen. Lori Berman of Boynton Beach terms out.
Powell's sizable roster of elected endorsers from state and county government includes Sens. Lori Berman, Tracie Davis, Shevrin Jones, Rosalind Osgood, Tina Polsky and Darryl Rouson; Reps. Jervonte Edmonds and Kelly Skidmore; State Attorney Dave Aronberg; Miami-Dade County Commissioner Kionne McGhee; and Palm Beach School Board members Marcia Andrews, Edin Ferguson and Erica Whitfield.
Sitting municipal officials who announced their support include Riviera Beach Mayor Ronnie Felder; West Palm Beach Mayor Keith James; Lake Park Mayor Roger Michaud; Westlake Mayor John Paul O'Connor; Boynton Beach Mayor Ty Penserga; Palm Springs Vice Mayor Joni Brinkman; Lake Worth Beach Mayor Betty Resch; West Palm Beach Commissioners Cathleen Ward and Shalonda Warren; Port of Palm Beach Commissioners Jean Enright, Deandre Poole and Wayne Richards; Riviera Beach Commissioner Tradrick McCoy; Lake Park Commissioner Judith Thomas; Delray Beach Mayor Rob Long; Boynton Beach Commissioner Woodrow Hay; Haverhill Council member Teresa Johnson; and North Miami Beach Council member Kassandra Timothe.
Powell also received nods from former Senate Democratic Leaders Chris Smith and Arthenia Joyner; former House Democratic Leader Bobby DuBose; former Reps. Al Jacquet, Larry Lee Jr., Ed Narian and Alan Williams; former Palm Beach Commissioners Lou Berger, Addie Greene and Melissa McKinlay; former Miami-Dade County Commissioner Barbara Carey-Shuler; former Hendry County Commissioner Janet Taylor; former West Palm Beach Mayor Jeri Muoio; former Westlake Vice Mayor Katrina Long-Robinson; former Boynton Beach Commissioner Christina Romelus; and former Riviera Beach Council members Clinthia Becton and Shelby Lowe.
Other endorsers include former Palm Beach Downtown Development Authority Chair Bruce Lewis, civil rights leader Edith Bush, celebrated educator Betty Lou McCray Wells and Arthur Bullard Sr., who served as Chief of Staff to U.S. Lois Frankel when she was Mayor of West Palm Beach.
Powell will face at least one opponent in his District 7 bid, a lawyer and fellow Democrat named Richard Ryles who has raised nearly $41,000 since filing to run Jan. 13.
Palm Beach Commission District 7 includes all or part of Briny Breezes, Delray Beach, Gulf Stream, Hypoluxo, Lantana, Mangonia Park, Palm Beach, Palm Beach Shores, Riviera Beach, South Palm Beach and West Palm Beach.
The election will be held Aug. 20, 2024.