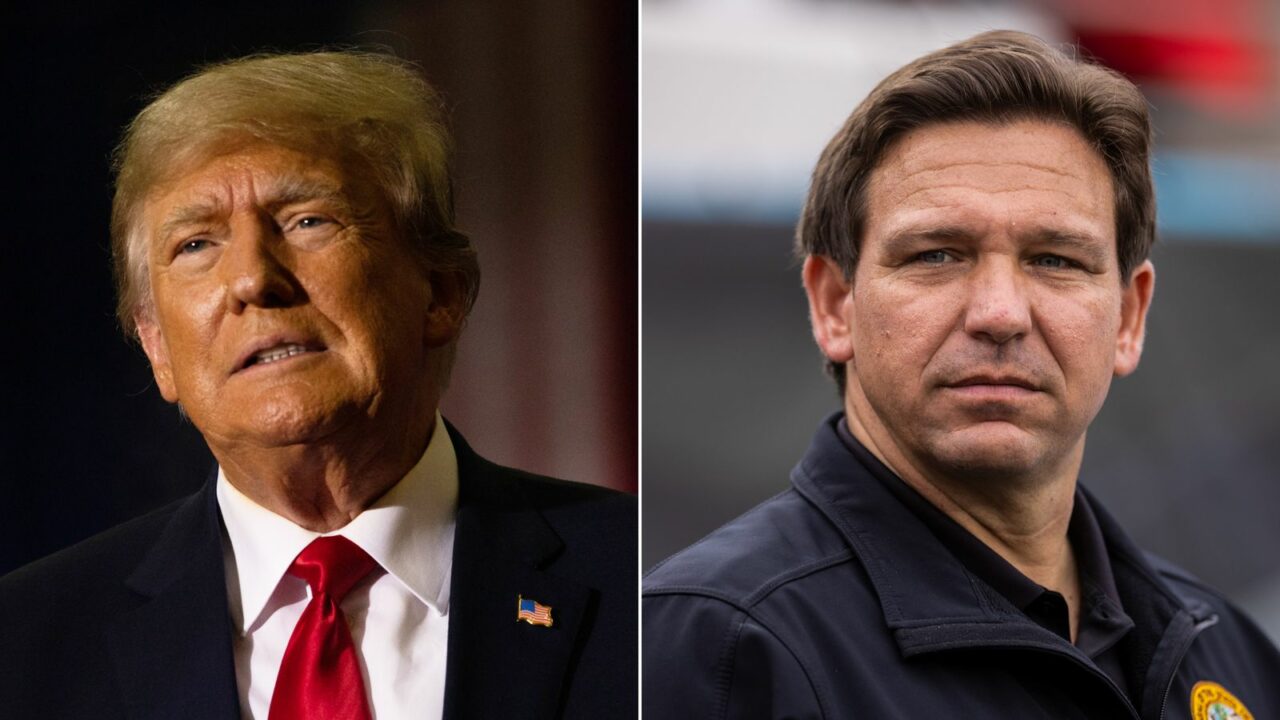 Doug Burgum and Mike Pence offered new hooks for familiar messaging.
More candidates are flooding the Republican presidential race, and a Donald Trump super PAC claims the growing field is a referendum on Ron DeSantis.
Make America Great Again Inc. heralded the campaigns of North Dakota Gov. Doug Burgum and former Vice President Mike Pence as the latest signs the Florida Governor's campaign is faltering.
"Unlike Ron DeSantis, Doug Burgum doesn't have to point to relatives to claim Midwestern credentials. He was born and raised there. However like Ron DeSantis, Doug Burgum will waste millions of dollars only to lose to President Donald Trump in Iowa," asserted MAGA Inc. spox Karoline Leavitt.
Burgum's entry got more words from MAGA Inc. than the former Vice President, meanwhile.
"Mike Pence's entrance into the race caps off another bad week for Ron DeSantis' faltering campaign, but the question most GOP voters are asking themselves about Pence's candidacy is 'Why?'"
These trolling quotes continue a theme, as MAGA Inc. also baited DeSantis over former New Jersey Gov. Chris Christie entering the field.
"Ron DeSantis' campaign is spiraling, and President Trump's dominance over the Republican Primary field has opened a mad rush to seize the mantle for runner-up. Ron DeSantis is not ready for this moment, and Chris Christie will waste no time eating DeSantis' lunch," said Leavitt.
The Trump super PAC is following the lead of the former President, who during a recent Iowa interview was upfront about the Governor being the primary threat to his 2024 hopes.
"You go after that person as opposed to a person that's in eighth or ninth place. I like those people very much," Trump joked Thursday, before describing DeSantis as "somebody that's gone down a lot" in the polls.