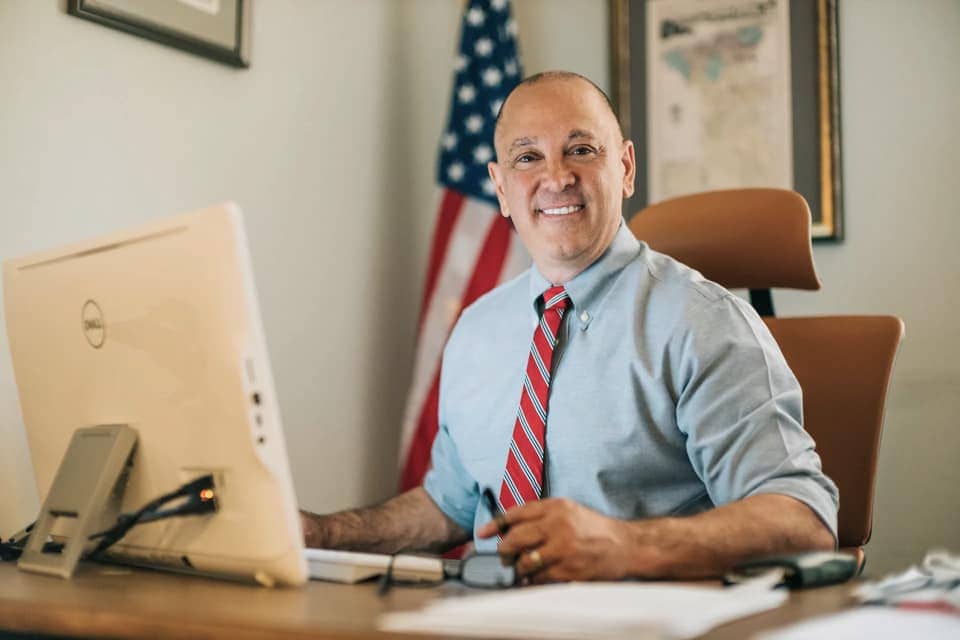 St. George is one of three Republicans vying to succeed House Speaker Paul Renner.
Republican James St. George raised nearly $200,000 in his first month running for Northeast Florida's House District 19.
New finance reports show St. George, a physician, raised $179,016 in hard money and added another $18,500 through an affiliated political committee, Friends of James St. George.
About half of St. George's haul — $101,758 — came from his own largesse. It's important to note the money is marked down as a contribution, not a candidate loan, so St. George clearly intends to spend the money on his campaign.
The report does show more than 100 contributions from donors, including 60 for $1,000, which is the maximum allowable contribution for state House candidates.
The powerful Florida Medical Association was a max donor and about four dozen other contributions, ranging from $100 to $1,000, came from individuals who listed "physician" as their occupation.
After spending just over $827 between his two accounts, mostly on setup and credit card processing fees, the candidate entered June with $196,688 in the bank.
St. George first stepped into politics three years ago when he ran in the packed primary for Florida's 3rd Congressional District, which covered the same general area as the current CD 3 — a swath of North Central and Northeast Florida.
He took about 14% of the vote, placing fourth in a 10-person field. Current U.S. Rep. Kat Cammack won the primary with about 25% of the vote.
Now, St. George is facing another contested primary, though not to the level of the 2020 contest for CD 3. Darryl Boyer and Donald O'Brien are also vying for the GOP nomination.
O'Brien entered the race in February. He reported a first-month haul in the $25,000 range but has raised just $2,500 in the three months since. Boyer, meanwhile, entered the race in mid-May and has yet to file his first campaign finance report.
HD 19, which covers all of Flagler County and part of St. Johns County, is currently held by term-limited House Speaker Paul Renner. More than 63% of voters in the district backed Republican Gov. Ron DeSantis in the 2022 Governor's race, which saw Renner win re-election over Democrat Thomas Morley with 64% of the vote. Morley is taking another stab at the seat this cycle.
In 2020, about 58% of voters in the district supported Republican Donald Trump in the presidential election.
____
Florida Politics reporter Jacob Ogles contributed to this post.