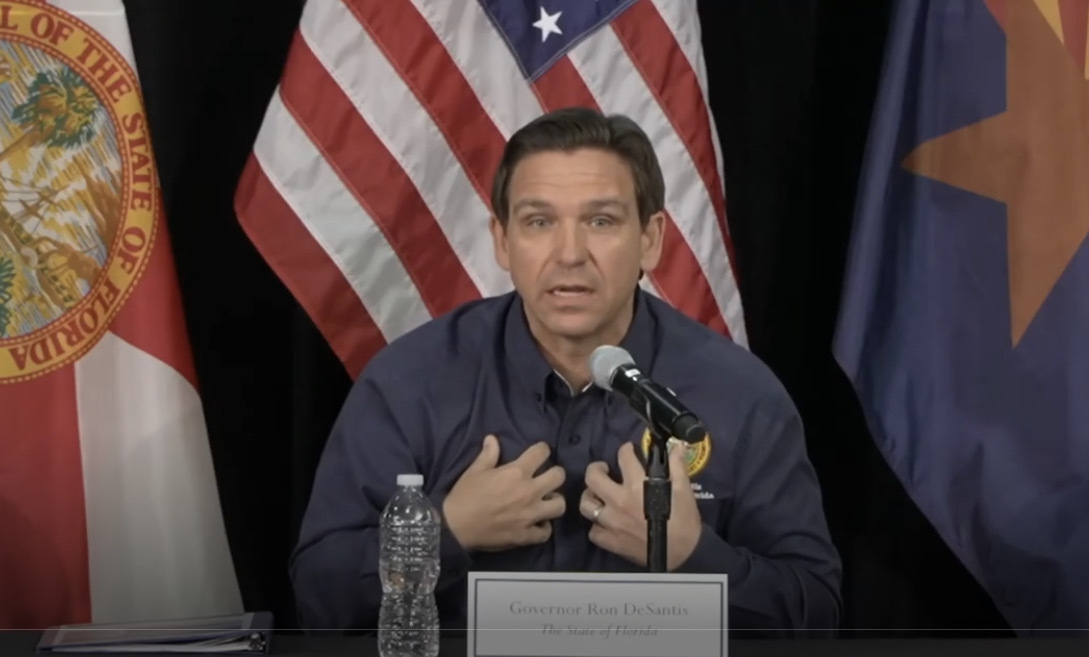 'These sanctuary jurisdictions are part of the reason we have this problem.'
In Arizona, Florida's Governor defended the recent decision to send a flight full of undocumented immigrants from Texas to California.
"So here's the thing, these sanctuary jurisdictions are part of the reason we have this problem because they have endorsed and agitated for these types of open border policies," Gov. Ron DeSantis said in Sierra Vista.
"They have bragged that they are sanctuary jurisdictions. They attack the previous administration's efforts to try to have border security. And so that's the policies they've taken out and then when they have to deal with the fruits of that, they all of a sudden become very, very upset about that."
For his part, Gov. Gavin Newsom believes there is grounds for legal action, calling DeSantis a "small, pathetic man."
"This isn't Martha's Vineyard," the California Governor tweeted, referring to a previous migrant flight paid for by Florida taxpayers. "Kidnapping charges?"
DeSantis blames California and other sanctuary jurisdictions for offering sweet deals to undocumented immigrants.
"A place like California, they give benefits, they give unemployment checks, they do all that. And so you can see why some of those folks were interested in going that direction in Florida," DeSantis said. "We've gone the opposite way."
"You know, we say we have a legal workforce, we're not going to have benefits, we're not going to do that and basically trying to disincentivize it," he continued. "Other states have tried to incentivize it. And so I think they should be the ones to pay to do it."
California Attorney General Rob Bonta, who is reportedly probing the matter of whether migrants were lured onto these flights under false pretenses, called the action "disgusting and morally bankrupt."
DeSantis preferred to address fiscal bankruptcy in his comments.
"Look, I get California, they have a big budget deficit, we have a big budget surplus and so we have an ability to do things like support police and help out Texas because we have a good managed state," DeSantis said.
The Governor also noted the Florida Legislature gave him budgetary authority to continue these migrant flights, which have been part of his messaging as much as his strategy in recent months. As a 2024 candidate, DeSantis has turned last year's flights to Martha's Vineyard into a Primary-state crowd-pleasing line.