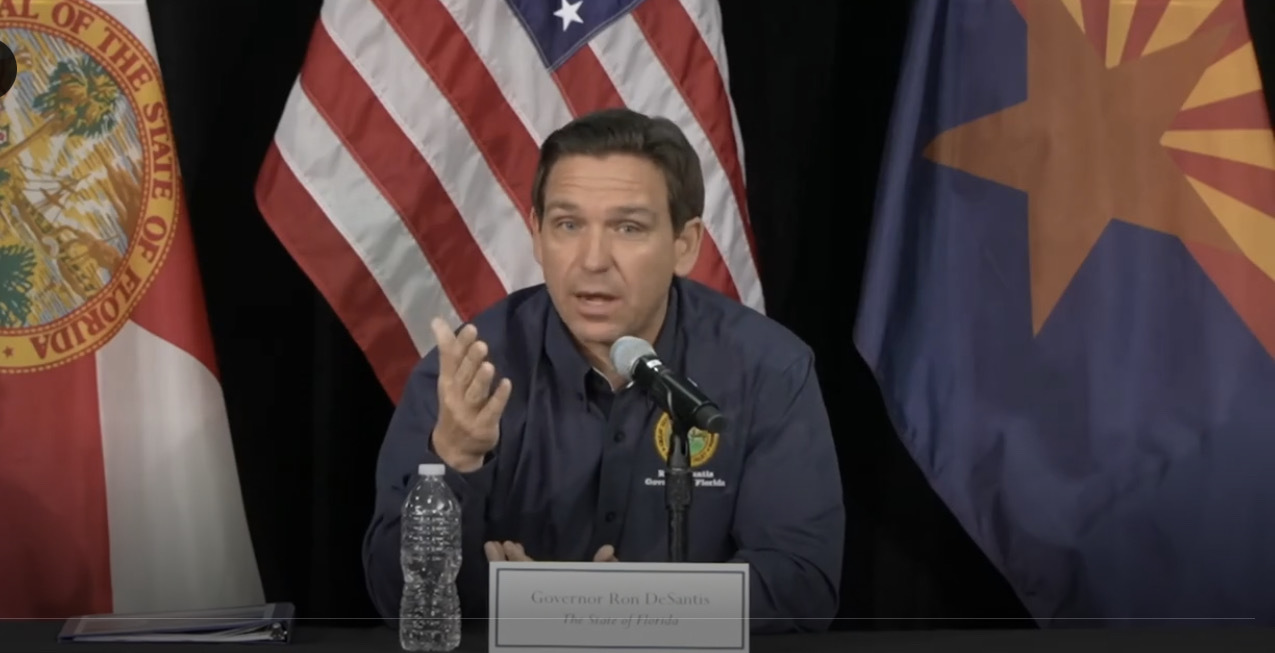 'You don't do a poll a year out and say that that's how the election runs out.'
The immigration crisis is bad. But the state of political polling isn't particularly good either.
That's one takeaway from Ron DeSantis' border security "roundtable" in Sierra Vista, Arizona, where he discounted Presidential Primary surveys that show him far behind former President Donald Trump in the 2024 race.
DeSantis referenced internal polling released to favored outlets by his affiliated Never Back Down super PAC: "Did you see the Iowa poll that just came out?"
"I mean, we can talk about polls all day long. I mean, I think that, you know, you've seen some great stuff," DeSantis added. "I can tell you, when you run in these things, you run and you persuade people. I mean, that's the whole point of it."
DeSantis then suggested early polls don't matter that much, arguing "you don't do a poll a year out and say that that's how the election runs out."
The Governor used his own statewide elections to argue that point.
"I mean, if that were the case, you know, I wouldn't have been elected in the first place as Governor," DeSantis said. "And even my re-election, I had people saying we were going to win by a couple of percentage points. We won by 20 percentage points."
DeSantis is "excited about the enthusiasm we've generated," and promises "a lot of really good stuff over the ensuing weeks and months." Polling averages nationally and in the early states suggest he will need that.
The Race to the White House national average has DeSantis trailing Trump, 53% to 22%.
In Iowa, DeSantis trails Trump, 52% to 23% on average. New Hampshire is a bit closer, with Trump leading 42% to 20%. In South Carolina, Trump leads 41% to 21%. And in Nevada, Trump leads 53% to 21%.