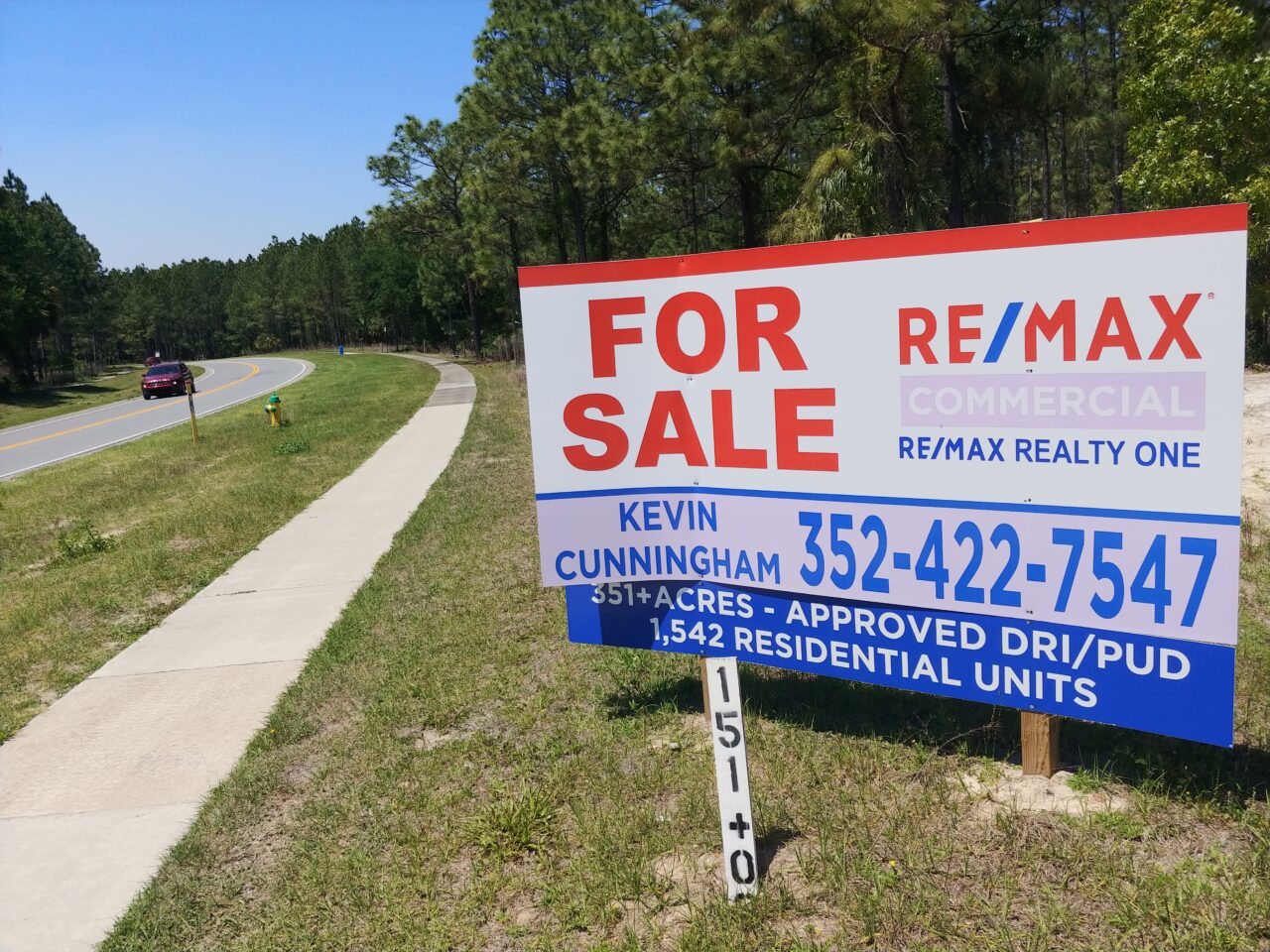 'It's time to put that deal to rest.'
It's back to the drawing board for Betz Farm.
Citrus County's attempts to sell 350 acres of vacant property near Crystal River have hit a final snag after the potential buyer sought a third extension in his attempts to receive permitting for development.
While the purchaser, Tampa real estate developer Hamid Ashtari, never formally requested another extension and the County Commission hasn't officially denied it, both occurred Tuesday.
The county and Ashtari agreed in May 2022 on a $6.6 million purchase price. The land is referred to as Betz Farm, named for the 1,500-home Tamposi family development on Turkey Oak Drive.
The development never happened. Instead, Tamposi sold the property to the county in 2003 for impact-fee credits on other Tamposi developments in Citrus County.
Meanwhile, the county decided to market the Betz Farm property to raise money for a new animal shelter. Ashtari was one of three bidders; the others were Tamposi and Sarasota developer Carlos Beruff.
Commissioners accepted Ashtari's $6.6 million bid in May 2022. Immediately, however, there were delays related to development plans and receiving environmental permits from the Southwest Florida Water Management District, known locally as Swiftmud.
Before approving the third extension, Ashtari promised the Swiftmud environmental resources permit could stay with the county should he not follow through to closing.
That extension expired Wednesday. County Administrator Steve Howard told Commissioners on Tuesday that Ashtari had not secured the Swiftmud permit and wanted another extension.
All five Commissioners said they weren't interested.
"It's a solid no for me," Commissioner Jeff Kinnard said. "It's time to put that deal to rest. It's not going anywhere, obviously."
Betz Farm would seem to be an attractive developer's landing spot. It has an approved Development of Regional Impact for 1,500 houses and condominiums.
However, officials warned that the property contains numerous wetlands and is in the flood plain. 
Ashtari, an engineer by trade, assured Commissioners he could obtain necessary permits for development. He didn't come close.
He applied to Swiftmud for permits but the agency had specific questions about flood history on the property and in the area.
"I will need more time to get to the bottom of this," Ashtari told Howard by email on Tuesday. "Please inform the Commission that I'll need an extension in closing til we make certain the project site can be built upon."
Commissioners said they would decline further extensions.
What happens now is uncertain, though Commissioner Diana Finegan suggested putting the property back on the market.
Commissioners say they want it sold for two reasons: Return it to the tax roll and use the sale proceeds to fund the lion's share of a new animal shelter.
The county recently approved a tentative shelter design that estimates the cost between $9 million and $12 million.