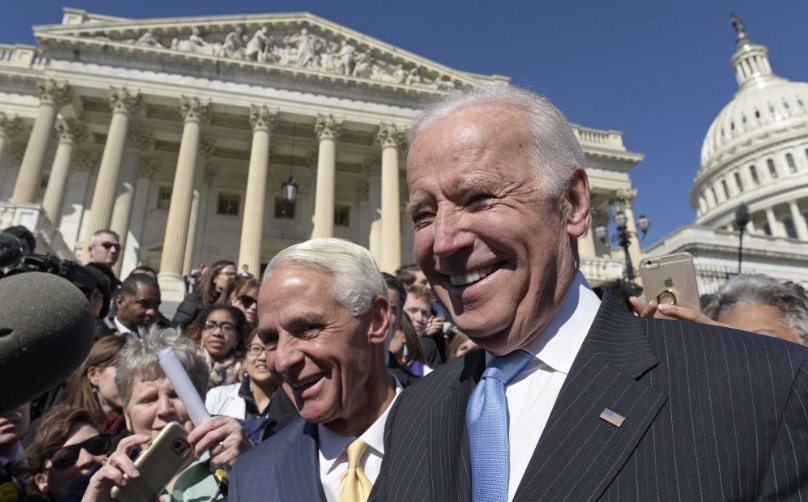 It's the first major news about Crist since his landslide loss in November to Gov. Ron DeSantis.
President Joe Biden is nominating former Congressman and Florida's 44th Governor, Charlie Crist, as the next U.S. Ambassador to the International Civil Aviation Organization (ICAO), a United Nations agency.
If confirmed by the Senate, Crist would serve as America's representative on the ICAO Council, a 36-member body composed of electees from the ICAO's 193 member states.
He'd replace famed pilot Chelsey "Sully" Sullenberger, whose "miracle" landing on the Hudson River in 2009 was dramatized in a feature film seven years later. Sullenberger has served as ICAO ambassador since December 2021.
It's the first major news about Crist since his landslide loss in November to Gov. Ron DeSantis. Crist resigned from Congress in late August.
Announcing the pending nomination Wednesday, the White House provided a brief but generous overview of Crist's public service in Florida, which also includes stints as Attorney General and the last statewide elected Commissioner of Education.
"As Governor, Crist guided the state through challenging times, including the Great Recession and the Deepwater Horizon oil spill," White House personnel wrote.
"Despite drastic budget shortfalls due to the economic crisis, he made public education top priority, steering federal stimulus funding to save thousands of teachers' jobs. He is also a staunch environmental advocate, working at the federal and state levels to help secure billions in public and private aid to restore the Florida Everglades."
Environmental concerns have been at the forefront of America's agenda on the Montreal-headquartered ICAO, which for nearly 80 years has coordinated the principles, techniques, planning and development of international air transportation.
In November 2021, the U.S. set a goal of achieving net-zero greenhouse gas emission from its domestic aviation sector by 2050. The White House said it was targeting 20% lower aviation emissions by 2030.
Less than a year later, the U.S. Department of Energy released a "Sustainable Aviation Fuel Grand Challenge Roadmap" which included guidance for airlines on how to scale up new technologies to produce sustainable aviation fuel. Executives from Delta Air Lines, Southwest Airlines and the trade association Airlines for America applauded the move.
Biden is also nominating Michael Colin Casey as the next director of the National Counterintelligence and Security Center, which — as its name suggests — leads counterintelligence operations for the U.S.
Casey, the current staff director of the U.S. Senate Select Committee on Intelligence, will replace Michael Orlando, who has served as deputy director of the agency since former Director Bill Evanina left at the end of the Donald Trump administration in January 2021.
Before taking on his present role in 2016, Casey worked for nine years as a staff member of the House Armed Services Committee and as the legislative director for former Arkansas Democratic U.S. Rep. Vic Snyder from 1997 to 2007.