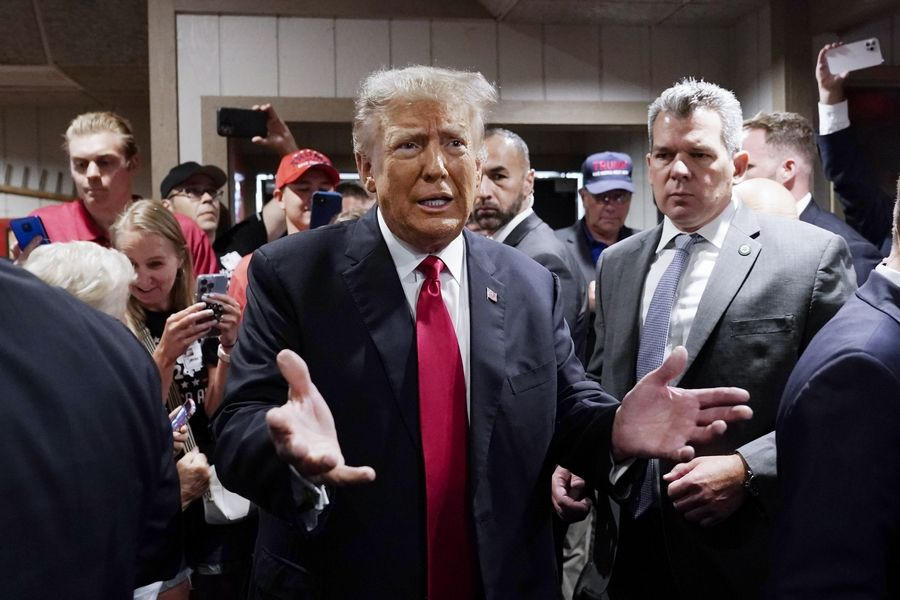 'I'm an innocent man. I'm an innocent person.'
The latest indictment of former President Donald Trump is offering a predictable fundraising hook for his 2024 campaign.
"Joe Biden's Department of Justice has INDICTED me even though I did NOTHING wrong. We are watching the ruling party weaponize our legal system to try and ELIMINATE its opposition. We truly are a nation in decline," Trump contends in an email.
Federal prosecutors reportedly are indicting the former President for mishandling classified documents, with Trump facing seven charges. He is expected to turn himself in to federal authorities Tuesday in Miami, and is expected to plead not guilty.
Trump also includes a video, making similar points arguing the injustice of the prosecution.
"Very sadly, we're a nation in decline and yet they go after a popular President, a President that got more votes than any sitting President in the history of our country by far."
Trump said the prosecution was a "hoax, just like the Russia hoax" and "election interference at the highest level."
"I'm an innocent man. I'm an innocent person. This is what they do, this is what they do so well. If they would devote their energies to honest and integrity it would be a lot better for our country," Trump contends.
Calling the prosecution "warfare for the law," Trump contends the "country is going to hell and they come after Donald Trump, weaponizing the Justice Department, weaponizing the FBI."
"They're trying to destroy a reputation so they can win an election," Trump contends.
A Thursday email made similar points.
"We are watching our Republic DIE before our very eyes," the first email, sent just before 8 p.m., reads. "This witch hunt began when the FBI RAIDED my home and then staged it to look like a made-for-TV crime scene with police sirens and flashing red and blue lights."