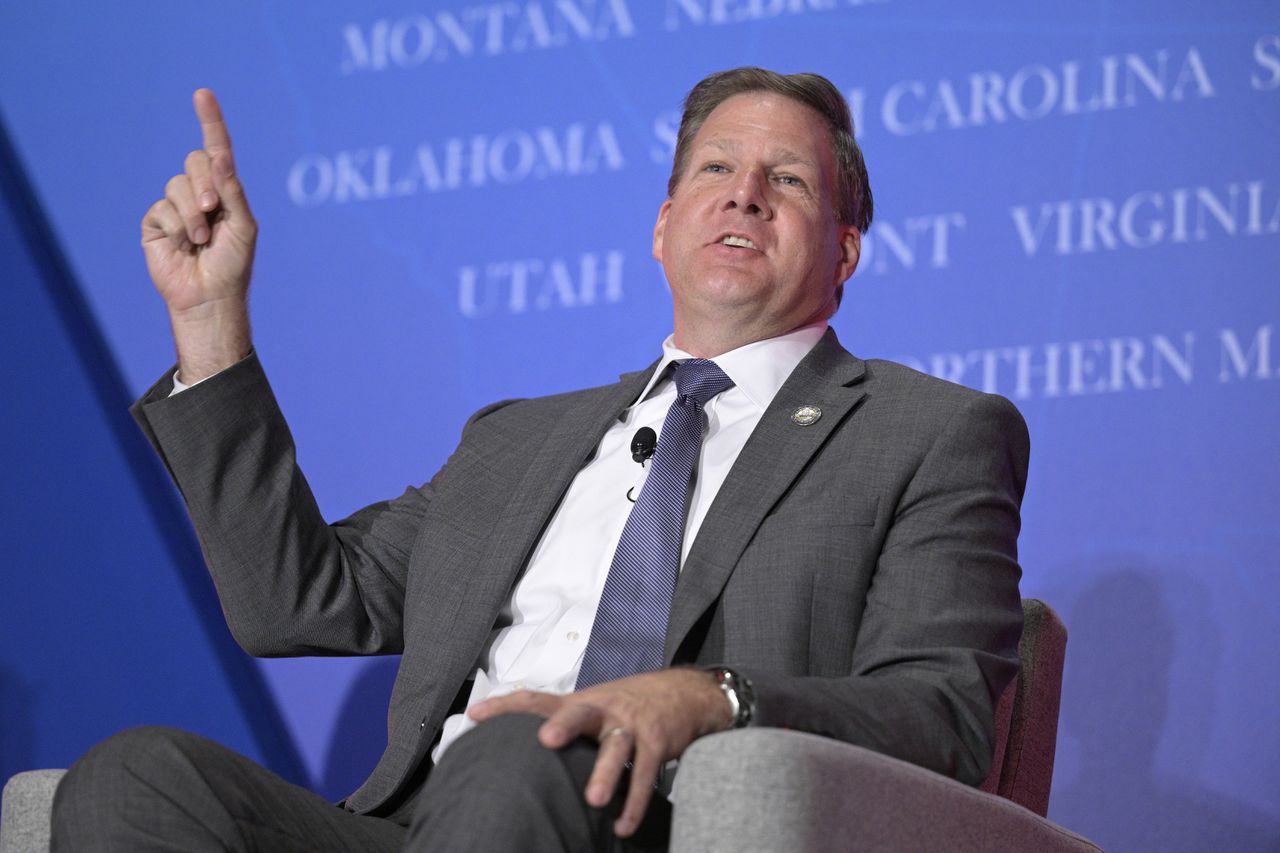 'Oh, no. No, no, no, no. My goodness.'
New Hampshire's Governor isn't ready to endorse "America's Governor" in the 2024 race for the White House.
On the Hugh Hewitt Show, Chris Sununu rejected the host's presumption that he was going to endorse Ron DeSantis, which would offer the Florida Governor a boost in the first-in-the-nation Primary.
"Oh, no. No, no, no, no. My goodness," Sununu said. "I haven't endorsed anybody and I won't endorse anyone for quite a while."
Sununu wants to see how DeSantis, and the rest of the field, actually handle the unique demands of campaigning in his state and elsewhere.
"I have no idea how any of these candidates will do on a debate stage under fire, under pressure. How well are they going to do retail politics? We haven't seen much of it at all. I mean, they're just starting that process."
Sununu made a show of giving all candidates an audience.
"I'm going to have coffee with the (former) Vice President (Mike Pence) tomorrow. I'm going to see Doug Burgum," Sununu said, referring to the Governor of North Dakota. "I'm going out with Nikki Haley in a week or so. So, no, there's a long way to go and everyone's got to earn it and they're all friends. I mean, they really are all friends."
He then posited that any Republican, except for Donald Trump, has a good shot at winning the White House in 2024.
"I disagree with all of them a little bit on policy and they disagree with me and that's fine, but I think all of them would have a shot at beating Biden," Sununu said, excluding former President Trump from that list.
"The rest of them have a shot at beating Biden and winning and that's the most important thing, and all that matters is winning in November and if you can't do that you've got to step out. But the only way you get there is if you earn it on the ground."
Sununu had qualified praise last week for DeSantis' campaign kickoff speeches in the Granite State.
"It's not just about the woke stuff. He talked about fiscal discipline. He's talking about doing things in Washington that folks haven't gotten done, and whether that's Ron or all the candidates, that's what we have to be talking about," Sununu said on Fox News, as transcribed by POLITICO.