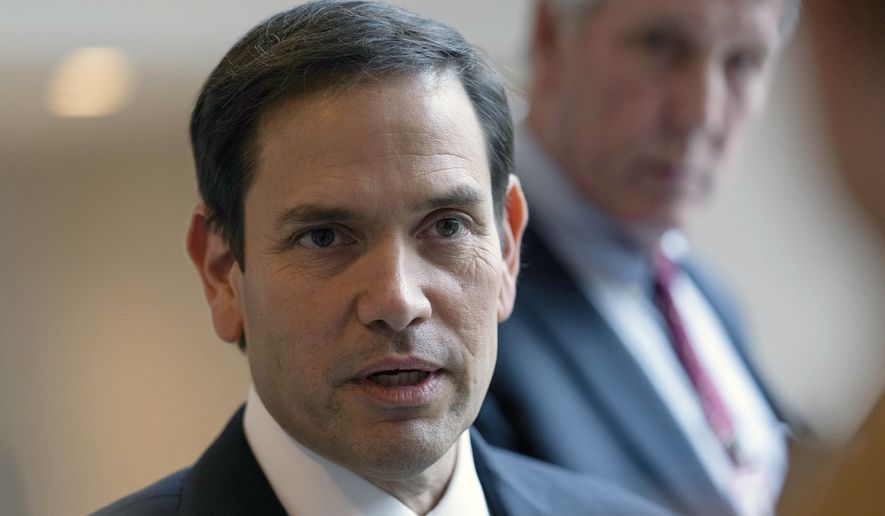 Mike Needham makes his move as Rubio prepares to publish a new book on foreign policy.
U.S. Sen. Marco Rubio's Chief of Staff will leave his office to start a think tank.
Mike Needham, who has led Rubio's Office since April 2018, told RealClearPolitics he will launch America 2100, billed as a conservative policy institute for a modern and populist age.
"Anybody with any curiosity, coming out of the 2016 cycle, saw a country that faces challenges which the traditional conservative policy agenda was not speaking to," Needham told RCP.
Rubio publicly blessed the venture and thanked Needham for his service.
"I am very grateful for Mike Needham's five years of service as my Chief of Staff. During this time, our office has been an innovator in policy and achieved historic legislative successes," Rubio said.
"Our work in reinvigorating American industry, community and patriotism is the most important work our nation has in front of it as we confront the rise of China as a nation-state competitor. I look forward to continuing that work in our office and am excited about Mike's plans to advance that work outside of government."
Before serving in Rubio's Office, Needham was CEO for Heritage Action for America, the political arm of the Heritage Foundation, for eight years.
When Rubio hired Needham to Capitol Hill in 2018, the move was seen as shoring up Rubio's role as a leader within the conservative policy world.
Incidentally, Needham's new venture comes just as Rubio again publicly exerts his voice as a populist with policy chops. In the same article announcing Needham's plans, Rubio announced he will publish a new book on the need to restore America as a superpower and craft policy with America's singular interest ahead of globalization.
Needham previously worked on former New York City Mayor Rudy Giuliani's presidential campaign in 2008. He also spent three years as a Chief of Staff and director within The Heritage Foundation before then.