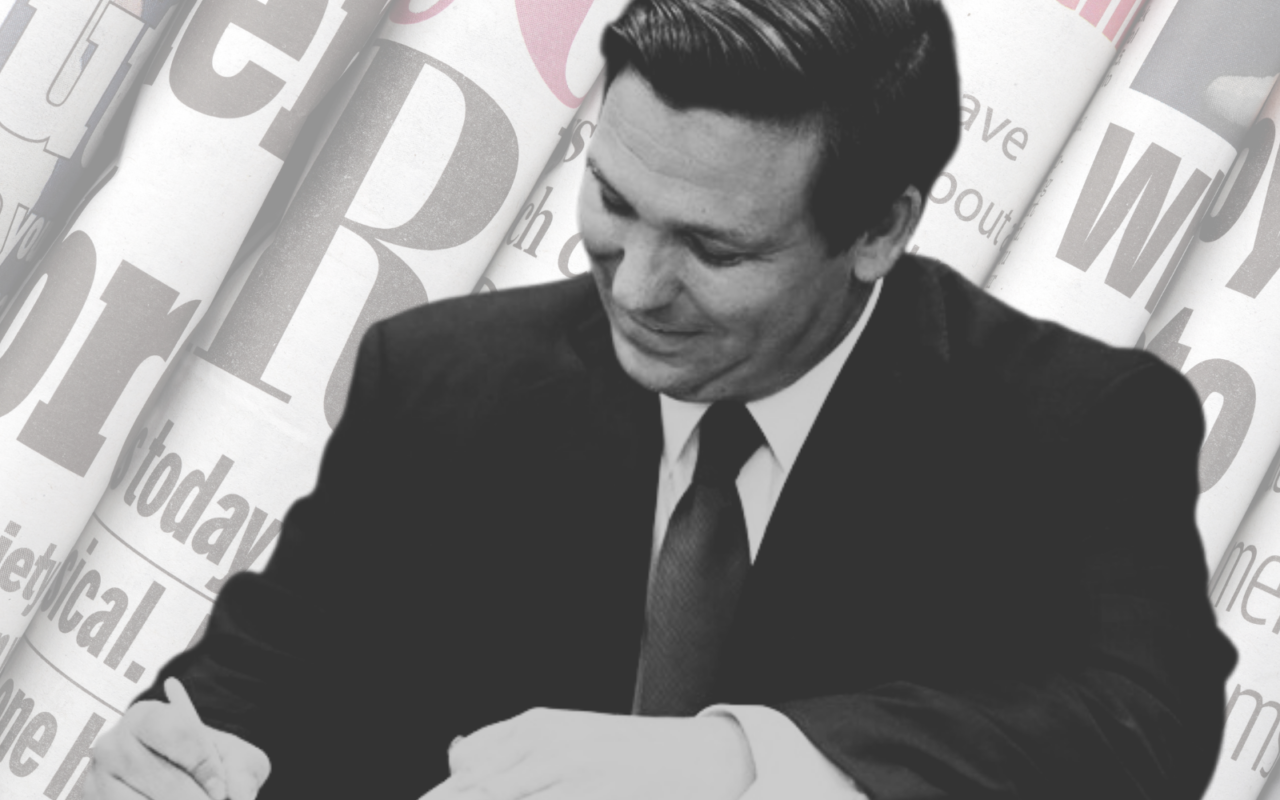 Tesla got a carve-out.
It's a good day for auto dealers in the Sunshine State, and not so great for motorists who'd prefer a more direct route for buying a new coupe, sedan or SUV.
Gov. Ron DeSantis signed a measure (HB 637) Tuesday banning most direct-to-consumer vehicle sales, solidifying the future viability of car-selling operations across the Sunshine State.
The measure, championed and authored by lobbyists representing the Florida Automobile Dealers Association (FADA), prohibits most automakers from selling vehicles directly to buyers.
That restriction, which goes into effect July 1, was considered a direct threat to the business model of Tesla, an electric vehicle (EV) manufacturer that — unlike other car companies — sells its vehicles online and through retail locations rather than third-party dealers.
But as Florida Politics noted previously, lobbyists, including Taylor Biehl and Jeff Sharkey of Tallahassee-based Capitol Alliance Group, hammered out a deal adding language to the bill that should keep Tesla galleries open.
The change confirms newer manufacturers like Tesla, Rivian and Lucid are authorized to hold a franchise dealer license for direct sales of EVs if they are not otherwise prohibited under federal law. That carve-out apparently does not extend to traditional manufacturers such as GM, Ford, Honda and Toyota, all of which now make battery-powered cars.
HB 637 — which cleared both chambers of the Legislature with just two "no" votes, from Democratic Reps. Anna Eskamani and Angie Nixon — also bars manufacturers from reserving or incentivizing the sale or lease of vehicles, including electric or hybrid cars.
Refusing to provide a dealer with a supply of new vehicles by model, mix or color equitable to that of other dealers is forbidden too.
So is requiring dealers to set vehicle prices at rates manufacturers recommend, locking in the long-standing but tedious tradition of buyers having to negotiate with salespeople whose individual profits benefit from ballooned price points.
Dave Ramba, a longtime lobbyist for FADA, said the measure will ensure there is competition among dealers, which leads to better prices and services for consumers.
"The attempt by auto manufacturers to cut out the dealer would only result in higher prices and less customer service to the public," he said. "The new car dealer is the customer's advocate when it comes to warranty work and service on a manufacturer's product, and this bill will protect that."
Some economists have said the opposite, advising that states should loosen strictures on direct sales of new vehicles if they want to help consumers get lower prices. That's hardly a new position. In their 2017 study, "Retail Auto Sales: Tesla v. State Vehicle Franchise Laws," Fiona Scott Morton of the Yale School of Management and Ann McDermott of Blue Sky Consulting Group  noted that concern about experience dealer licensing dates back decades and is widespread in economics literature.
"By allowing their vehicle dealer licensing laws to be hijacked to protect incumbent franchised dealers and their manufacturers, states are picking winners and losers in the U.S. auto industry," they wrote.
In 2014, while commenting on several New Jersey bills concerning direct-to-consumer auto sales, staff from the Federal Trade Commission said, "Our principle point is this: absent some legitimate public purpose, consumers would be better served if the choice of distribution method is left to motor vehicle manufacturers and the consumers to whom they sell their products."
As detailed by investigative reporter Jason Garcia in his blog, Seeking Rents, more than 70 professors across the country signed an open letter in April 2021 urging calling the current sales arrangements in place "written for the mid-20th Century" and urging states to let manufacturers sell cars directly to the public.
Garcia also delved into the many donations auto dealers gave to Florida politicians, including more than $2 million to DeSantis in the last two years, $230,000 to political committees controlled by Senate President Kathleen Passidomo and $50,000 to Sen. Ben Albritton.
Jason Shoaf of Live Oak sponsored the measure in the House with support from fellow Republican Reps. Melony Bell, Patt Maney, Ralph Massullo and Brad Yeager.
One week after Shoaf filed the bill, car dealership chain Braman Motors gave $10,000 to his political committee, Protect Our Florida Values, and another $2,500 a week after that. He's received more than $30,000 from auto dealers since December 2021.
Bryan Ávila carried the bill's Senate analog (SB 712) with co-sponsorship from Ileana Garcia, a fellow Republican from Miami-Dade County. Avila's political committee, Fighting for Florida's Families, has accepted $18,000 from auto dealers since 2020. Garcia has received $9,000 from dealers through her campaign account, mostly from Braman Motors, and another $14,500 through her political committee, No More Socialism, over the same time span.
As the measure advanced during Session earlier this year, numerous lobbyists met with its sponsors to fine-tune its language. Among them: Teye Carmichael and Matt Bryan of Smith Bryan & Myers, who represented JM Family Enterprises; Brad Burleson of Ballard Partners, who represented FADA; Ron Book, who represented AutoNation; Travis Blanton of Johnson & Blanton, who represented the Alliance for Automotive Innovation; Adam Basford and Brewster Bevis of Associated Industries of Florida; and Fred Baggett of Greenberg Traurig, who represented Ford Motor Company.
___
Editor's note: This report was updated with comments from Ramba, further context from independent and government economists, and campaign donation information.