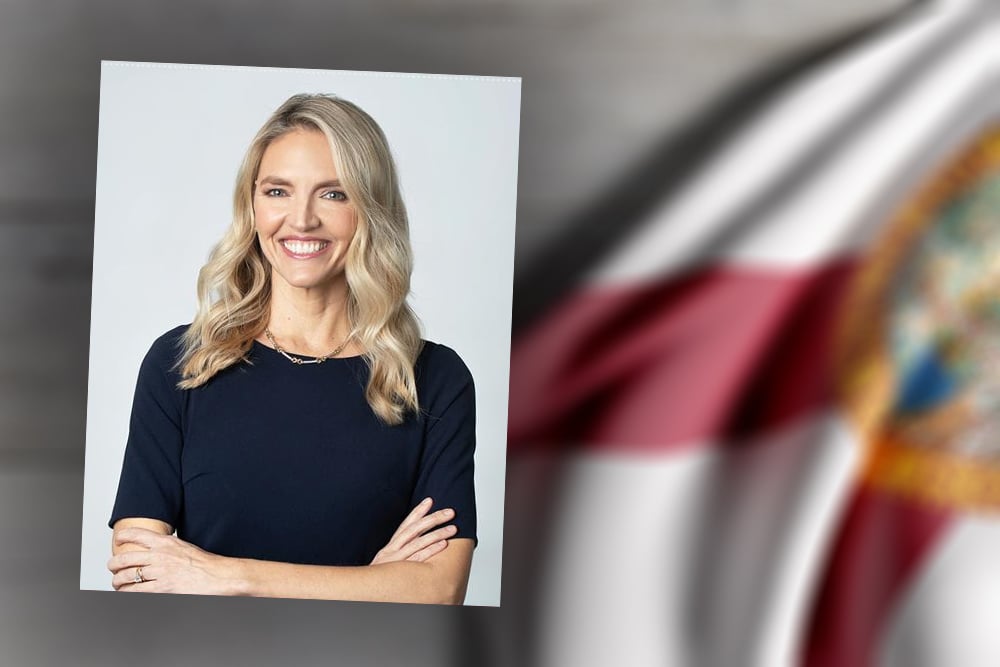 The Speaker's race is over.
Rep. Kevin Steele is publicly endorsing Rep. Jennifer Canady's bid for House Speaker.
The Dade City Republican said he hoped his unequivocal support would end rumors about the race for Speaker in 2028.
"In my heart I have and will always be a Tampa guy. To that extent, I want to make sure everyone in my class knows, I'm standing with my region in support of Jennifer Canady for Speaker of our class," Steele tweeted.
"I want to end any doubt or confusion on the issue and add some finality to the rumors that have persisted since the end of Session. I know our class can work together for the better of the state now that the Speaker's race is over."
Florida Politics reported in May the contest for Speaker was effectively over. That came after an intense competition for support within the 2022 freshman Representative class between Canady, Steele and Rep. Jessica Baker.
Steele's tweet set off a rush of GOP colleagues who also publicly backed Canady. Sources close to state Rep. Jeff Holcomb, a Spring Hill Republican, quickly voiced that he supported Canady, when previously he was believed to be in Baker's camp.
Shortly after, state Rep. Vicki Lopez, a Miami Republican, publicly endorsed Canady.
"I'm excited to support Jennifer as our first female Speaker and pledge to do all I can to ensure her speakership is successful," Lopez said. "I've offered my skills and commitment to her and look forward to working closely with her and the freshman class as we move forward."
The news confirmed what Florida Politics readers have known for some time. Canady has won the Speaker's race.
Steele at one point threw his support to Baker, a Duval County Republican. But now he will instead support Canady. Several Steele supporters had declined to follow him to Baker's camp.
Steele reportedly shifted his support to Canady at the time, but waited until now to publicly support the Lakeland Republican.
Gov. Ron DeSantis' Office has also been working in the background on Canady's behalf.
Steele's tweet suggests regional politics played a significant role. This Session marks the first time in several years that neither the Speaker's Office nor the Senate President's Office is occupied by someone from the Tampa Bay area.
Republican House rules allow for a freshman class to designate Speakers years in advance. Canady will take over as presiding officer after the 2028 Midterm Election so long as Republicans maintain a majority in the House.
With the Speaker's race over, this likely means Canady will become the first woman Speaker of the House in Florida history.