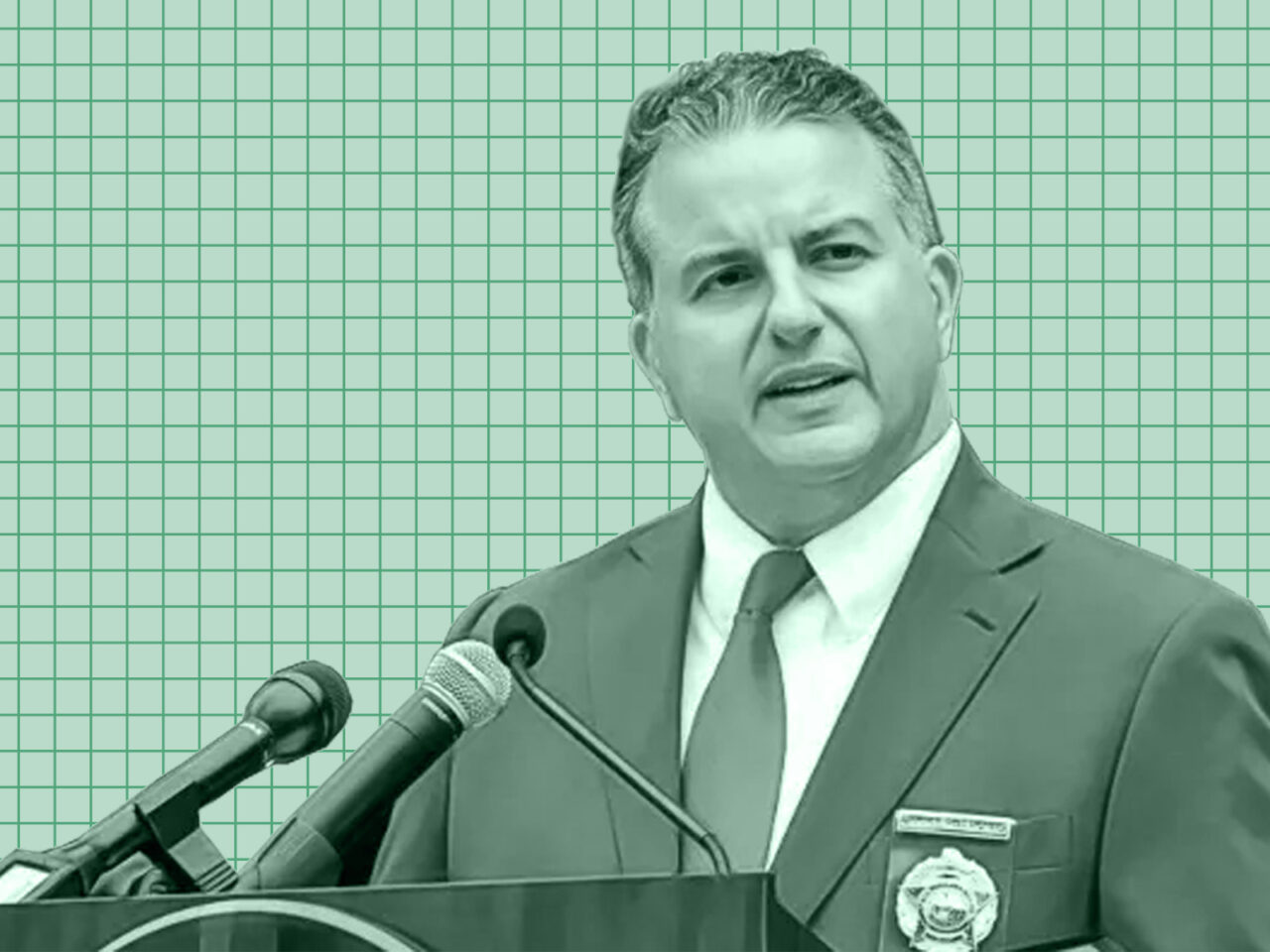 He also hinted there's chatter around Rick Scott about the Senator's future.
Chief Financial Officer Jimmy Patronis is signaling he's weighing a run for Governor, and has his family's support. He is also feeding speculation about whether U.S. Sen. Rick Scott may yet run for President.
The Panama City Republican entertained the question during a discussion at Tiger Bay of Central Florida. Spectrum News reporter Ybeth Bruzual peppered Patronis with questions on stage at the Citrus Club in Orlando, and asked directly if he will seek higher office when he completes his final term as CFO in 2026.
"I know my wife and kids want me to run," said the 51-year-old. "Oh my god, they're my biggest cheerleaders. They want me to run for Governor."
But he acknowledged circumstances will determine what political opportunities present themselves.
He recounted that he came into his Cabinet post thanks to political kismet. Patronis recalled that former U.S. Sen. Mel Martinez's early resignation in 2009 led then-Gov. Charlie Crist to run for Senate the following year. That opened the way for Scott to win the Governor's Office in 2010, but the opening at the Governor's Mansion also prompted Democratic CFO Alex Sink to run as well.
Scott served as Governor through 2018. Republican Jeff Atwater, who succeeded Sink, served as CFO most of that time. Years later, Atwater left the post for a job at Florida Atlantic University. In 2017, Scott appointed Patronis to the post. He has since won election to two full terms as CFO.
"When Mel Martinez stepped down as United States Senator, it created this massive domino effect," Patronis said.
Similarly, Patronis believes the Governor's race in 2026 will be shaped largely by the fate of Gov. Ron DeSantis, who launched a campaign for President in May. Should DeSantis be successful, it would presumably elevate Lt. Gov. Jeanette Nuñez to Governor.
But a whole series of possibilities could also play out, and each of those could position Patronis, one of six statewide office-holders in Florida, in strong or poor shape to run for Governor.
There are also some Florida dominoes yet to fall. Patronis happened to take the stage amid speculation that Scott, now a U.S. Senator himself, may yet run for President. Patronis regularly speaks to Scott, who he called a political mentor. And while Scott's team has poured cold water on speculation of a 2024 run, Patronis said there are already Republicans jockeying for his Senate seat.
"I was talking to Sen. Scott this morning, and his phone has blown up," Patronis said. "You know who's calling him? Every member of Congress that wants to run for United States Senate. They're all, you know, looking for other opportunities."