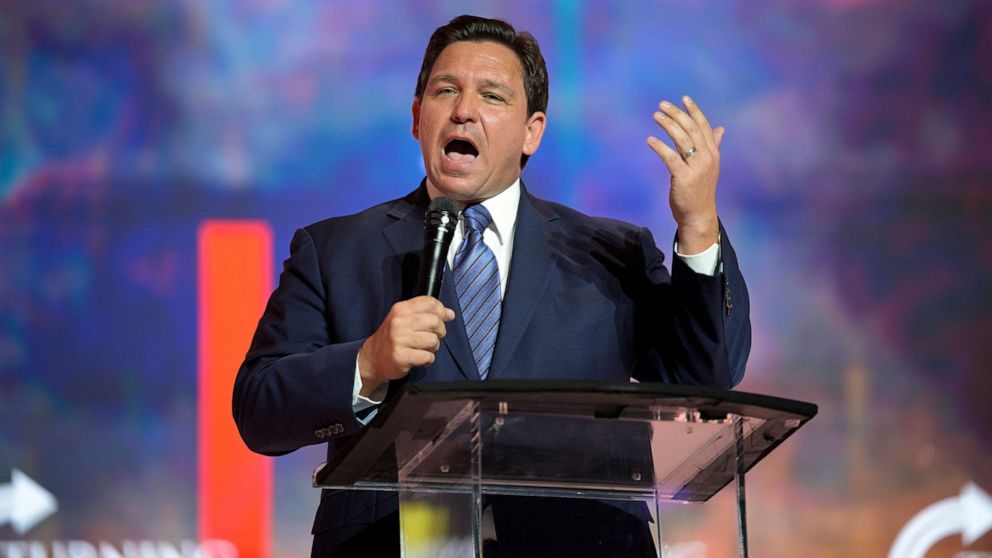 'We did a lot of great things, actually, things that appeal to huge majorities of the population.'
Ron DeSantis continues to take questions about why he's an increasingly distant second to Donald Trump in polls.s
During a CNN interview with Jake Tapper, the Governor was asked if electability concerns were legitimate because he'd gone too far right in recent months. DeSantis countered that the reaction was because he was doing his "job" as Governor.
"I think the reason is, I was getting a lot of media attention at the time, coming off the victory. I had to do my job as Governor with my Legislative Session and we had a great Legislative Session. We did a lot of great things, actually, things that appeal to huge majorities of the population," DeSantis said.
The Governor did not specify what things "huge majorities" backed.
"So I think that that analysis is wrong, but I had to do that. And so I was basically taking fire really nonstop since then because a lot of people view me as a threat. I think the Left views me as a threat because they think I'll beat (Joe) Biden and actually deliver on all this stuff. And then of course, people that have their allegiances within the Republican side, you know, have gone after me," DeSantis said.
DeSantis has had to field questions — including from normally friendly outlets — about why his polls have dropped since late 2022.
Earlier this month, he told "Sunday Morning Futures" host Maria Bartiromo his problem wasn't being down more than 30 points in polls, but "narratives" promulgated by a hostile press.
"Maria, these are narratives. The media does not want me to be the nominee. I think that's very, very clear. Why? Because they know I'll beat Joe Biden," DeSantis said.
During a July interview on "Fox News Tonight," host Will Cain confronted the 2024 presidential candidate with polling showing DeSantis "between 10 and 20%," "numbers that have stayed there for two months."
There, he again blamed the media as well as the President of Mexico for his issues.
"Well, I think if you look at the people like the corporate media, who are they going after, who do they not want to be the nominee? They're going after me. Who's the President of Mexico (Andrés López Obrador) attacking because he knows we'll be strong on the border and hold him accountable in the cartels? He's going after me," DeSantis said.
The Race to the White House polling average shows Donald Trump up nationally, 53% to 19%, over DeSantis.