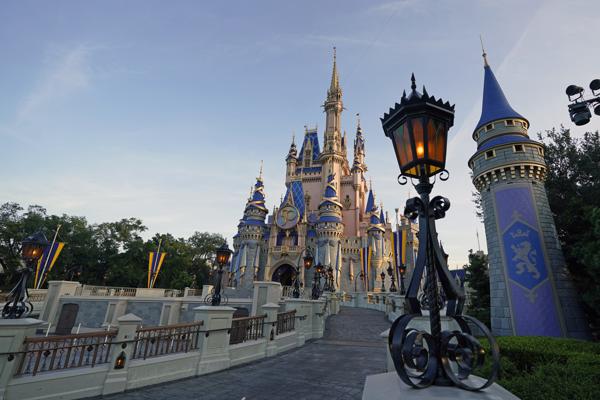 The man was remembered as a dutiful husband, a good father of three boys and a compassionate doctor.
A 44-year-old man collapsed and later died after riding the Magic Kingdom's Big Thunder Mountain Railroad roller coaster in late May, according to a new state report released this week that details guests' most serious injuries at Florida's biggest theme parks.
The Orange County Medical Examiner's office said a cause of death for the man who recently moved to Florida has not been determined yet and the autopsy report is still pending.
The man's wife did not want him identified and declined to be interviewed.
According to the man's obituary, he was remembered as a dutiful husband and father of three young boys. He was a compassionate physician who was attentive with his patients and had a good bedside manner, the obit said.
The Department of Agriculture and Consumer Services provided few details about what happened other than an unidentified 44-year-old man collapsed after exiting the popular Frontierland roller coaster on May 26 and "later passed away from a personal illness." His obituary said he died May 27.
Since the incident happened on Disney property, paramedics from the Central Florida Tourism Oversight District, previously known as Reedy Creek, were called to the scene.
The district released two 911 calls Tuesday which appeared to be made by a guest, who was a bystander, and a Disney cast member.
According to the calls, the man fell on the ground and had a seizure at the exit of the ride.
The woman who appeared to be a cast member said a doctor was on the scene and people performed CPR on the man to get him breathing again. Paramedics soon arrived,
Disney World representatives did not respond for comment Tuesday for this story.
It's not the first time a tragedy has happened on the coaster.
In 2017, a 54-year-old man with a preexisting condition collapsed at the same ride and later died at the hospital, according to the state injury report.
Disney World, Universal Orlando, SeaWorld, Legoland and Busch Gardens Tampa Bay are supposed to self-disclose when their visitors are seriously hurt on theme park rides. The state releases the report every quarter.
According to the latest report released this week, two other incidents occurred on new rides at the parks. A 9-year-old girl lost consciousness May 1 after riding the Magic Kingdom's latest coaster, TRON Lightcycle Run, while a 23-year-old woman passed out on SeaWorld's Pipeline coaster May 28.