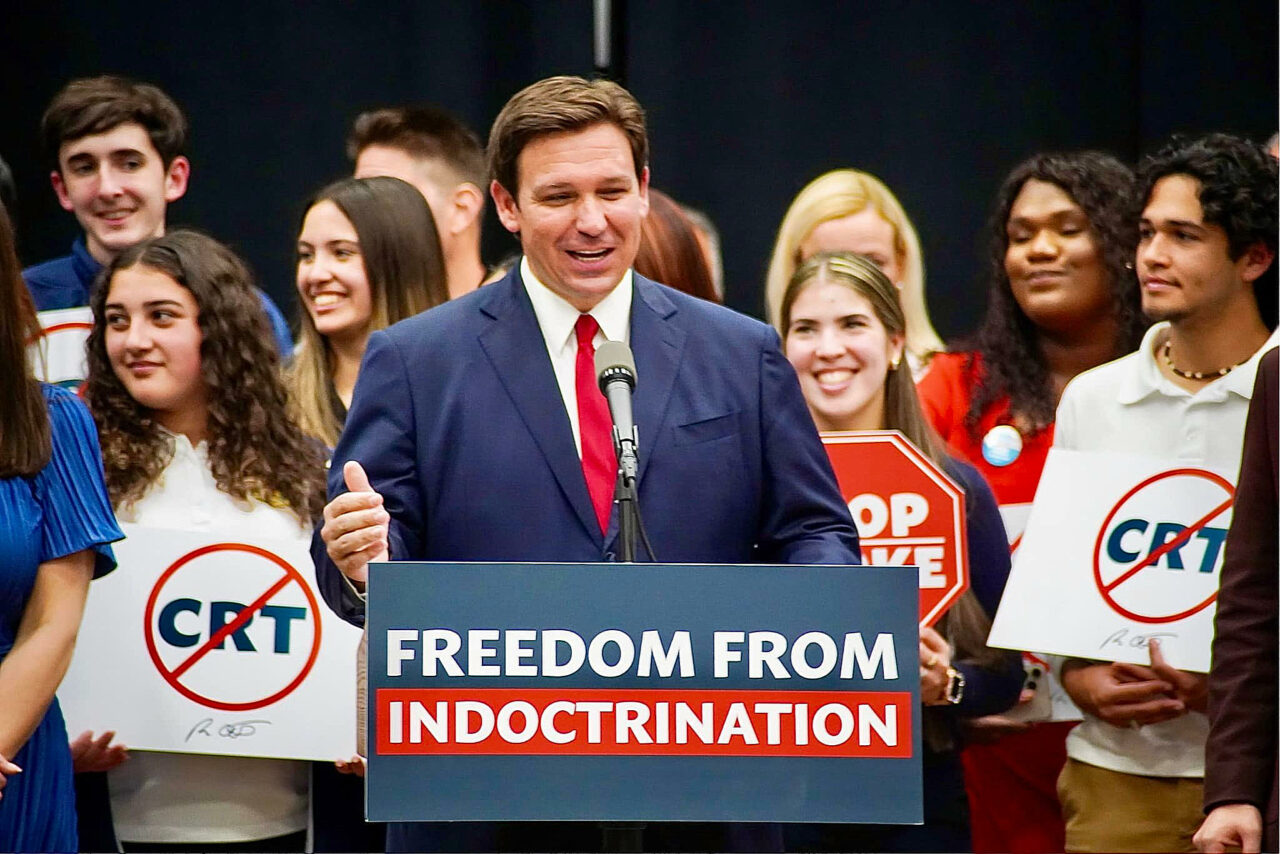 The curriculum includes framing labor skills African Americans developed while enslaved as potentially 'applied for their personal benefit.'
Florida's newly adopted K-12 curriculum for African American history is drawing censure from community leaders, elected officials and the state's largest education organization for what they complain is a glossing over of shameful chapters in America's past.
Education Commissioner Manny Diaz Jr., a Hialeah Republican, called the new standards "robust" and inclusive of "the slave trade, Jim Crow laws, civil rights movement (and) everything that occurred throughout our history."
"If anyone takes the time to actually look at the standards, you can see that everything is covered," he said.
Critics, however, argued the curriculum — which includes framing labor skills slaves developed as potentially "applied for their personal benefit" and a disproportionate conflation of violence against Black citizens with violence by them — as a "big step backward."
"How can our students ever be equipped for the future if they don't have a full, honest picture of where we've come from?" said Andrew Spar, President of the Florida Education Association, the state's largest union with more than 150,000 members.
"Florida's students deserve a world-class education that equips them to be successful adults who can help heal our nation's divisions rather than deepen them, (and they) deserve the full truth of American history, the good and the bad."
The new, 216-page set of guidelines, which the Florida Board of Education adopted Wednesday after more than an hour of mostly oppositional public testimony, do not include a requirement for elementary and middle school students to learn about Black history after the Reconstruction era, a period of marked hostility and discrimination against African Americans.
Students must be able to "identify African Americans who demonstrated heroism and patriotism," including Martin Luther King Jr., Rosa Parks and the Tuskegee Airmen, among others. But in something of a confirmation of concerns raised in March, when a sample first grade textbook for Florida omitted race and context from a description of Parks, there is no requirement that students understand or learn important details about the actions and contributions of those noteworthy figures.
For pre-Civil War lessons, middle school students must be taught "how slaves developed skills which, in some instances, could be applied for their personal benefit," per a new benchmark clarification.
During discussion Wednesday over the changes, Paul Burns, deputy chancellor for the Florida Department of Education's K-12 division, insisted that language does not mean lessons are meant to teach that slavery itself was beneficial.
"Our standards are factual, objective standards that really teach the good, the bad and the ugly," he said.
Tampa Democratic Rep. Dianne Hart pointed out those standards did not fully implement the recommendations of the African American History Task Force, including "contemporary issues impacting Africans and African Americans."
She called the new guidelines "a lackluster version of American history."
"The African American curriculum simply has elementary students identifying various famous African Americans," she said in a statement. "Education is a critical part of an individual's personal foundation and when you choose to build a foundation on falsehoods, lies, or by simply erasing history, you've laid a foundation that will ultimately fail."
The curriculum also notes that high school teachings about several instances of mass killings, including the 1920 Ocoee Massacre in which a White mob murdered at least 30 African Americans for attempting to vote, should include instruction on "acts of violence perpetrated against and by African Americans."
"That's blaming the victim," said Orlando Democratic Sen. Geraldine Thompson, who worked to pass a 2020 law requiring instruction about the Ocoee Massacre.
Florida's new public education guidelines come more than a year after Gov. Ron DeSantis signed the "Stop WOKE Act," a controversial law prohibiting instruction school lessons that tell students they are inherently racist, sexist or oppressive because of their race, color, sex or national origin.
The measure, which initially extended to the workplace and colleges until a judge blocked those provisions, also bars lessons that convey guilt to students for the past actions of members of their race, color, sex or national origin.
"We are not going to use your tax dollars to teach our kids to hate this country or to hate each other," the Governor said before signing the bill on April 23, 2022.
In January, the Florida Department of Education banned a pilot advanced placement African American Studies course from high schools, explaining, "The content of this course is inexplicably contrary to Florida law, and significantly lacks educational value."
Diaz defended the move, noting that lessons on Black queer studies, the Movement for Black Lives, Black feminist literary thought and reparations and intersectionality, a "foundational" tenet of critical race theory, are "obvious violations" of state education standards.
The White House and Florida branches of the NAACP and American Civil Liberties Union disagreed, decrying the ban as "pandering to those who willfully ignore the truth (and set) a dangerous precedent that undermines the education of our children — particularly Black children."
State lawmakers passed legislation in 1994 requiring K-12 instruction on the history, culture, experiences and contributions of African Americans.