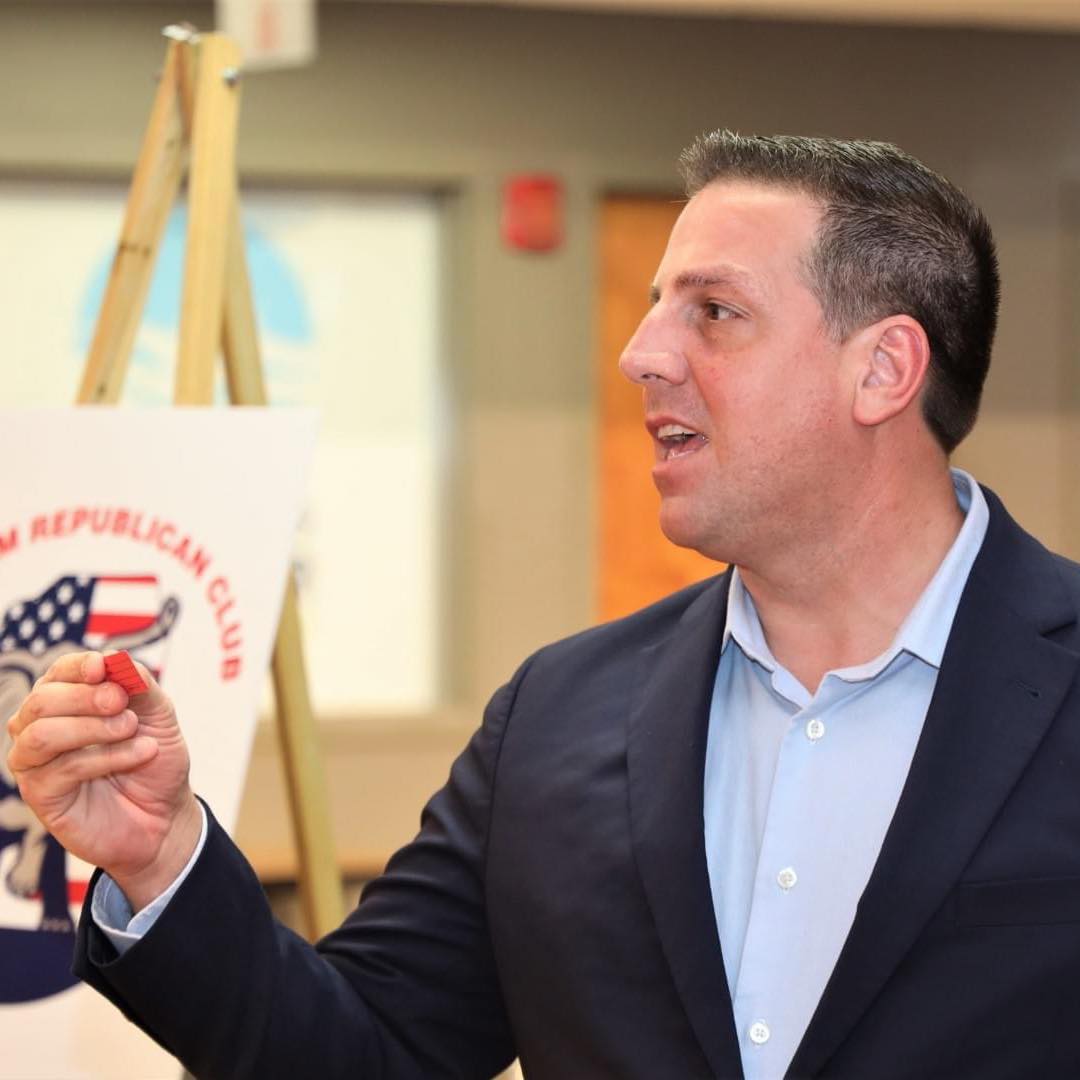 Watts opposes taxes, over-regulation and unfair business practices.
Jamie Watts, a conservative businessman and Mayor of Welaka, has launched a campaign for the House District 20 seat, running to succeed Rep. Bobby Payne, who is not seeking re-election due to term limits.
HD 20, which moved significantly east after redistricting, covers parts of Central and East Florida, spanning from the northeast portion of Ocala north past Starke and encompassing parts of St. Augustine, Palatka and Pomona Park. 
Watts has served as Welaka Mayor since 2021. He was first elected to the Town Council in 2008.
"As Mayor, I've had the privilege of keeping local government accountable and responsive to the people, and I've struggled with the decision to run for state representative because I love serving our community," Watts said.
"But what has become painfully clear to me is that if we don't have strong leadership on a regional level, we are going to allow Jacksonville and Orlando to make the decisions about the future of District 20. We want more economic opportunity, but we are also passionate about maintaining our home-grown values and quality of life. I believe I can help make a difference in striking a balance between these two goals."
Watts runs businesses providing funeral home, real estate and auctioneer services in Putnam County.
He opposes taxes, over-regulation and unfair business practices. His campaign platform centers on fighting "the expansion of woke ideology in schools;" maintaining efforts to "stop illegal immigration;" attacking human trafficking and fentanyl problems; securing relief from the rising cost of property taxes and insurance; and defending "Constitutional rights to life and the Second Amendment."
Watts thanked Payne for his service to the district.
"Bobby Payne has been a great state representative. Let's build on what he has done, stand with Gov. DeSantis to protect our state from the radical left, and make District 20 a place we can remain proud to call home," Watts wrote in a press release. 
Watts is a current member of the Florida League of Cities, the Lion's Club and Shriners.
He'll face Judson Sapp, a former congressional candidate who lost to Kat Cammack in the GOP Primary in 2020, in the 2024 Republican Primary. Sapp shows about $275,000 on hand for the race, including $250,000 of his own money.
No Democrat has entered the race so far. It leans heavily in Republicans' favor, with nearly 54% of the electorate registered to the GOP and less than 24% registered as Democrats, according to L2 voter data.