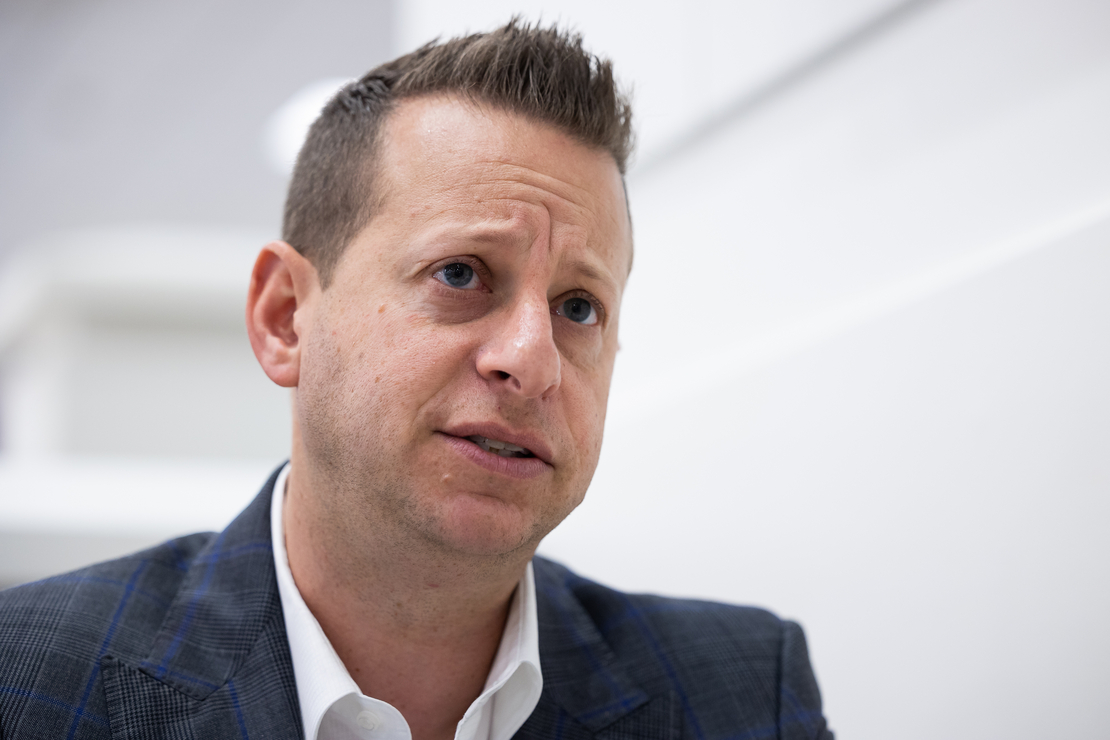 The building that was the site of the state's worst school shooting is due to be torn down later this month.
U.S. Rep. Jared Moskowitz is bringing congressional colleagues from both sides of the aisle to his alma mater before the building that was the site of the state's worst school shooting gets demolished.
The Parkland Democrat, with Republican U.S. Rep. Mario Diaz-Balart, extended an invitation to tour Marjory Stoneman Douglas High School on Aug. 4 to experience the urgent need to improve school safety.
"See firsthand how a school shooting can affect families and a community," the July 21 invitation from Moskowitz and Diaz-Balart reads. "Immediately following the tour, members will have the opportunity to meet with survivors and parents to discuss the challenges children face at school and help find ways to mitigate these present dangers."
The tour is happening the same day as a re-enactment of the massacre that left 17 dead and 17 others injured. The re-enactment is part of an effort to resolve a lawsuit, which may be the end of legal proceedings requiring preserving the building as-is. Demolition could come as soon as next month.
The word "gun" is not mentioned in the invite. Some shooting survivors have been torn on whether better school safety should mean more gun regulations.
Moskowitz and Diaz-Balart are members of the Congressional Bipartisan School Safety and Security Caucus. In February, the two South Florida lawmakers refiled the EAGLES Act, which would reauthorize and expand the U.S. Secret Service National Threat Assessment Center (NTAC) to conduct additional research and training to prevent targeted violence. The bill, named for the Parkland high school's mascot, was first introduced in 2019.
Max Schachter, who lost his son Alex in the Valentine's Day 2018 carnage, challenged all leaders in a July 15 tweet to walk beside him and confront the scene in the 1200 building before it's torn down. The building has stood unoccupied and silent for most of the last five years as legal issues surrounding what happened that fateful day are resolved.
"I want YOU to understand what happened …" tweeted ​​Schachter, who started Safe Schools for Alex, a foundation researching best school safety practices. "Work with me to prevent this from happening again."
Schachter noted that 23 days after leaders from the Florida Legislature walked through the site in 2018, meaningful legislation was passed — preventing those younger than 21 from purchasing long guns and allowing judges to take guns away from people deemed a danger to themselves and others through what is known as a red flag law.