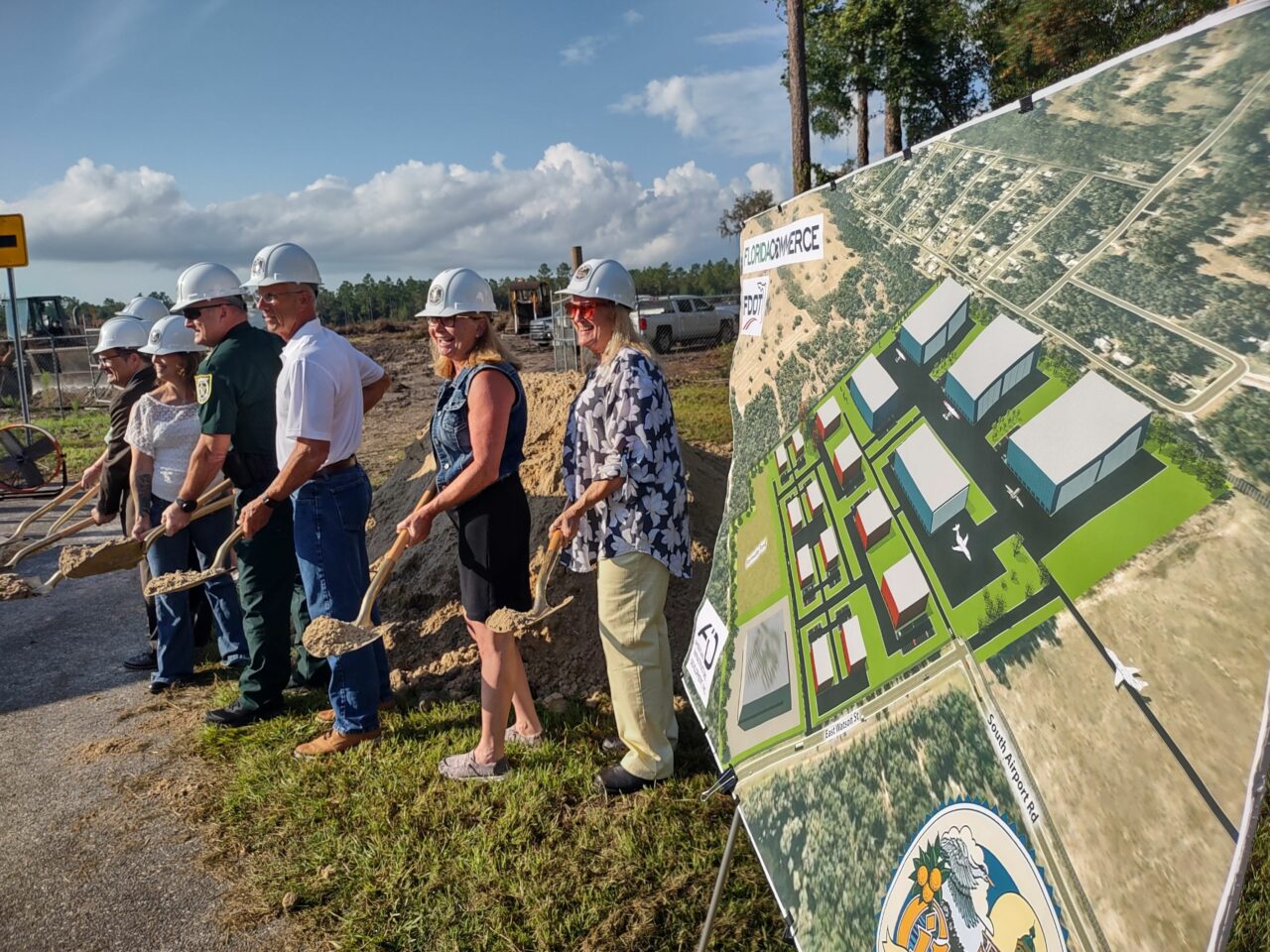 'This is what you call seizing the moment.'
Josh Wooten was a Citrus County Commissioner in 2001 when the County Commission decided to buy 80 acres for an industrial park at the Inverness Airport.
Then-Commissioner Jim Fowler gave Wooten a task: Go into the neighboring Inverness Highlands community and explain what we're doing.
"They fileted me," Wooten said of the neighbors.
But move ahead 22 years and there was no fileting, only Citrus County government officials and business leaders hailing the groundbreaking of the Inverness Airport Business Park.
"We've gone from a culture of, 'that ain't going to happen' to, it's happening," said Wooten, now President and CEO of the Citrus County Chamber of Commerce.
Located at the south end of the airport, Citrus County officials see the potential for aviation-related manufacturing on the site to complement Right Rudder Aviation, the airport's fixed-base operator.
County officials picture a business park of up to 17 buildings, 500,000 square feet of commercial and industrial space, and the potential for up to 700 jobs based on the types of businesses that wind up there.
The Legislature has kicked in $14 million in two separate appropriations to prepare the site for construction — of roads, sewers, stormwater and a taxiway to the airport.
County Administrator Steve Howard estimated a two-year time frame before the park will be ready for development.
Those attending Tuesday were simply thrilled that a project once far off is now seeing fruition.
"This is what you call seizing the moment," Commissioner Rebecca Bays said.
In a county where low-paying tourism and service jobs are the norm, officials see the business park as an economic booster.
"It changes the trajectory of our tax base," Bays said.
Former Senate President Bill Galvano, who helped push the county's first $5 million ask for the business park, was on hand. Galvano i lawyer for American Infrastructure Development Inc., the Tampa-based engineering contractor overseeing the business park project.
"It creates opportunity, it creates jobs," Galvano said. "It creates access and access is an opportunity as well."