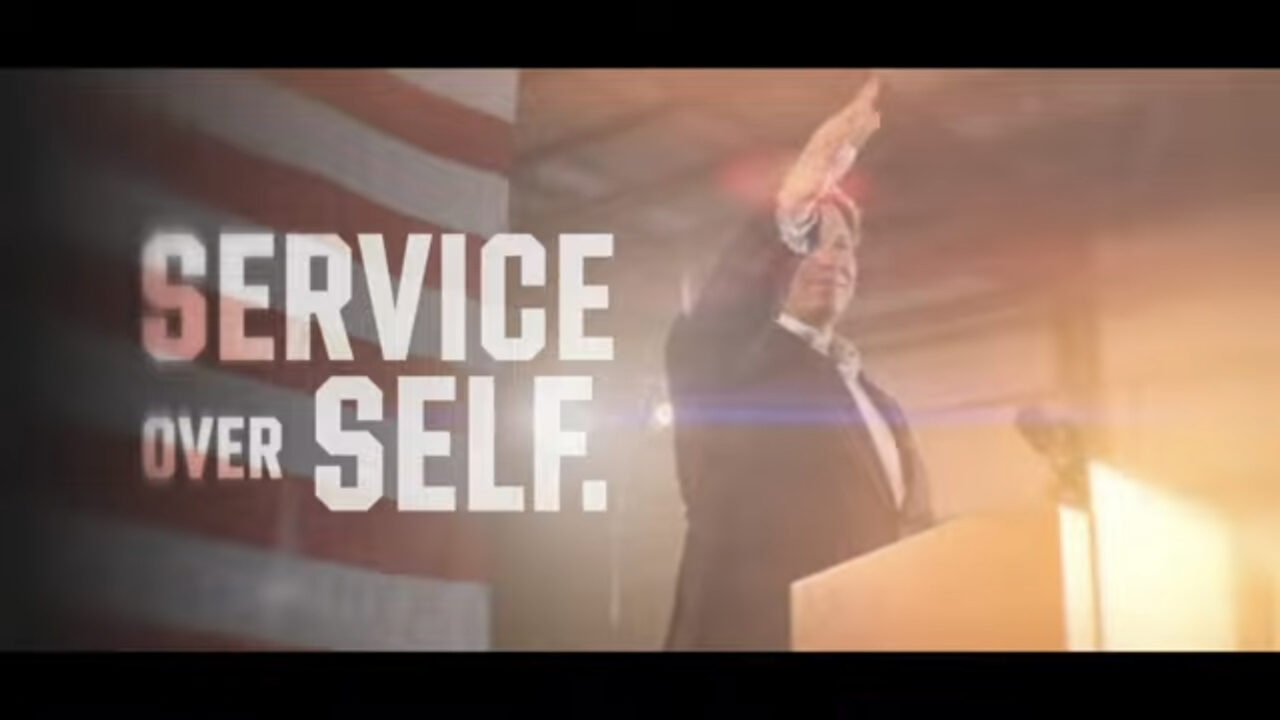 The ad skipped over the Governor's time serving at Guantanamo Bay, however.
Ron DeSantis is leaning into his autobiography in his latest campaign ad, playing up his military service. But the ad doesn't tell the whole story.
"Service over Self" begins with footage of the Sept. 11, 2001, attacks on America conducted by Al Qaida and aided by Saudi nationals, with a somber-voiced narrator describing how he "fought back" by joining the Navy, becoming a JAG Officer, and having "volunteered to serve in Iraq."
The narrator asserts DeSantis embodies "service over self," then moves into a discussion of the Governor's three children and how that illustrates the "importance of the fights ahead" and "why we must never back down."
Ironically, given that Iraqi nationals were not involved in the Sept. 11 attacks, the Governor's spot omits mention of his stint at Guantanamo Bay during the War on Terror in 2006, where he would have had the most contact with Al Qaida operatives.
Earlier this year, DeSantis forcefully denied claims from an Israeli reporter that he "attended the force-feeding" of Al Qaida captives while on site as a legal advisor.
"No, no, all that's BS. Totally. Totally BS," DeSantis said. "Who said that?"
The London Independent reported in March that former prisoner Mansoor Adayfi claimed DeSantis "observed his brutal force-feeding by guards during a hunger strike in 2006 — a practice the United Nations characterized as torture."
"Do you honestly believe that's credible? So this is 2006, I'm a junior officer. Do you honestly think that they would have remembered me from Adam? Of course not. They're just trying to get into the news, because they know people like you will consume it, because it fits the pre-ordained narrative that you're trying to spin," DeSantis said in Israel.
Adayfi offered his take in Al Jazeera earlier this year, contending he indeed remembered DeSantis as a "handsome man in a white navy uniform," even after nearly two decades.
The Governor's story has shifted over time.
In 2018, DeSantis said that for detainees, "the jihad was still ongoing" and given the hunger strikes, "everything was legal one way or another."
"You actually can force feed, things like that," he told CBS back then.
DeSantis had previously addressed the allegations in a somewhat friendlier venue, flatly denying any authorization of force-feeding as "wrong."
"I was a junior officer. I didn't have authority to authorize anything," DeSantis told Piers Morgan in March. "There may have been a commander that would have done feeding if someone was going to die, but that was not something that I would have even had authority to do."
DeSantis said Guantanamo Bay was a "professionally run prison" where "some guys were in open air, playing soccer."
"It's a tough thing when you have a situation with terrorism and war," said DeSantis, adding that he expected "military commissions" but they just "sputtered."
It is unknown why DeSantis didn't mention that part of his military service in his new ad.