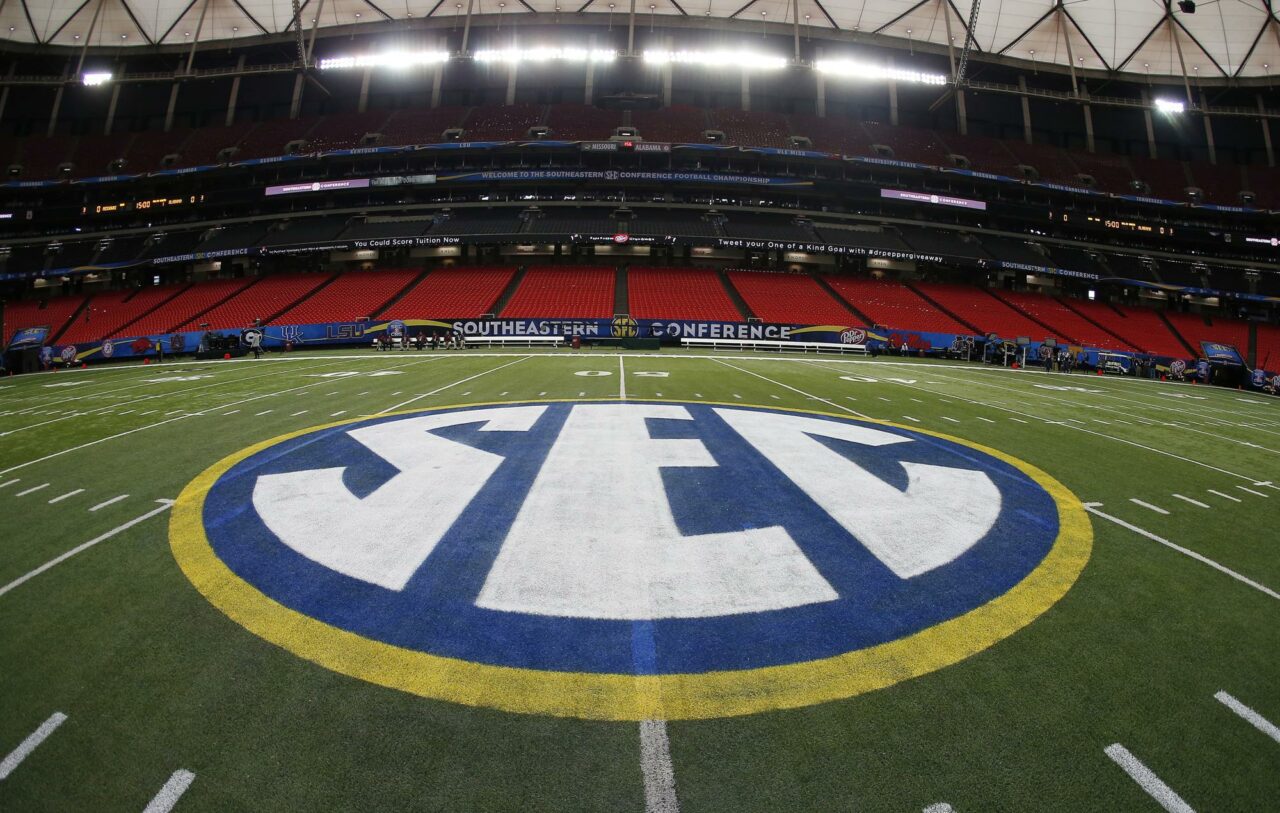 As college football's decision-makers grab for more dollars, student-athletes' best interests continue to be ignored.
This summer's rampant conference realignment has sent a seismic shockwave through college sports.
Led by college football power brokers chasing bigger media rights deals, the SEC, Big 10 and Big 12 have added to their memberships, while the Pac-12 is withering on the vine and the ACC is looking over its shoulder trying to figure out how to stay relevant.
But amid all these changes, has anyone in power stopped to ask the biggest question: Why?
Yes, we know, TV deals can produce big dollars for football programs. But is that what college sports have been boiled down to? Football money?
College football is the most powerful and profitable sport behind the NFL. And college football isn't going to catch the NFL nationwide. So what's the point of all of this?
Frequent flyers
To begin with, the travel demands made on teams in the newly expanded conference are substantial. Here is what conference realignment has brought us:
— In the Big 10, Southern Cal and UCLA will have conference matchups with Rutgers. That's a nearly six-hour plane ride each way. For a conference game! Does that seem like something that will be productive for each school's women's golf teams? Clearly not.
— In the SEC, it's just a four-hour and 10-minute flight between the University of Texas in Austin and Columbia, South Carolina, home of the Gamecocks. Not as bad as the bicoastal Big 10, but that's a long haul (and expensive trip) for the cross-country team to travel.
— In the Big 12, conference matchups between UFC and Washington will call for 6-hour-plus flights as well. The purpose of conferences had been to group geographically and academically similar institutions into mutually beneficial organizations. Most conference trips in "ye olden times" were a bus ride apart. Maybe in each conference, there was an outlier or two. In the old Big Eight, it was a bit of a haul for Iowa St. to get to Colorado for a game or a series. Washington and Washington State had to travel a long way to get to Arizona or Arizona State. But it's nothing like we're going to have moving forward.

What's best for the student-athletes?
Then there is the impact on the student-athletes themselves. Missouri football coach Eli Drinkwitz said last week he was concerned about how the travel would impact the mental health of student-athletes.
"Did we count the costs for the student-athletes involved in this decision? What cost is it to those student-athletes? We're talking about a football decision they based off football," Drinkwitz said. "But what about softball and baseball who have to travel cross country? Do we ask about the cost of them? Do we know what the No. 1 cause of mental health is? Lack of rest and sleep.
"Traveling in those baseball, softball games, those people, they travel commercial, they get done playing at four they have to go to the airport, they come back? It's three or four in the morning, they have got to go to class. I mean, did we ask any of them? Are we going to look back? I don't worry at all about the game, the game is going to be strong. Football is going to be fine. We'll all figure it out. But did we consider the people that we are entrusted with? Did we consider the student-athlete?"
The answer to Drinkwitz's question is no. The student-athletes continue to be gears in the machine that is the big business of college football. Forget the worries coaches have about the transfer portal and Name-Image-and-Likeness.
Those who feared that the student-athletes would basically become professional athletes as a result may not be far off when it comes to the top college football and basketball players. But for the most part, the college baseball player or track athlete still has the same challenges they always have. Only now, they'll have to deal with jet lag and hours on an airplane while still trying to have a college experience and get an education.
And it's all because the powers-that-be in college football's biggest conferences see more dollar signs — money that won't find its way into the pockets of student-athletes.