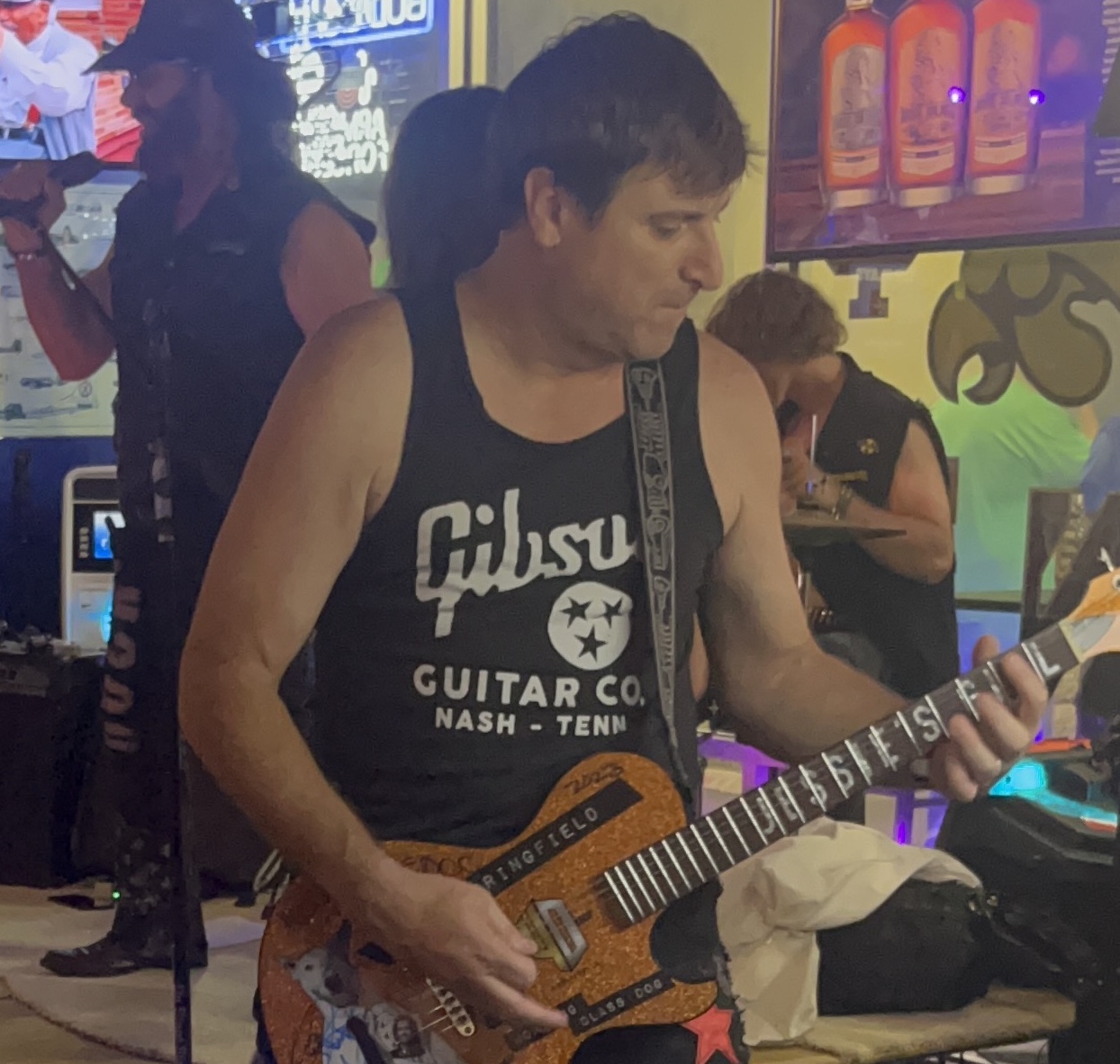 The Navarre Republican is heading to the Horse Power Pavillion with a six-string on his back.
Walton County has been picking on Freeport's Horse Power Pavilion, but they have a formidable ally in their corner: Rep. Joel Rudman. 
The first-term GOP lawmaker will show some literal rock 'n' roll-style defiance Thursday night when he and his band hit the stage for a 7 p.m. concert.
Rudman is a physician during business hours, but is known to sling a guitar over his shoulder and play it loud at local venues throughout his district, which includes parts of Okaloosa and Santa Rosa counties.
That means this outing is an away game — the Walton County line is just east of the House District 3 borders. Still, the good doctor isn't shy when he gets in front of a microphone. He's no fan of Walton's code enforcement arm, either.
The Horse Power Pavilion has been in a war with county government for years. Owners Kate and Fred Holland opened the venue in 2019 and though the Hollands had obtained a business permit, county officials groused that the paperwork didn't mention there would be a stage or bar on the premises.
The business and the county have been embroiled in a court battle ever since and it's the type of conflict that runs counter to the third "G" in Rudman's ethos of "God, Guns and Less Government" — coincidentally, that's the name of the Panhandle tour his band, Dr. Rudman and the Freedom Fighters, embarked on earlier this summer.
The Navarre Republican jams out on rhythm guitar (a Gibson Les Paul that sports the Working Class Dog album cover) with his son backing him up on the drums. 
Notably, the Freedom Fighters' tour started a couple of weeks after Rudman shattered his kneecap in a "freak bike accident." Rudman tells Florida Politics that the recovery process is going well — in a recent social media post, he shared that he's achieved a personal best 110 degrees of flexion in his knee, which is about 30 degrees from full use.