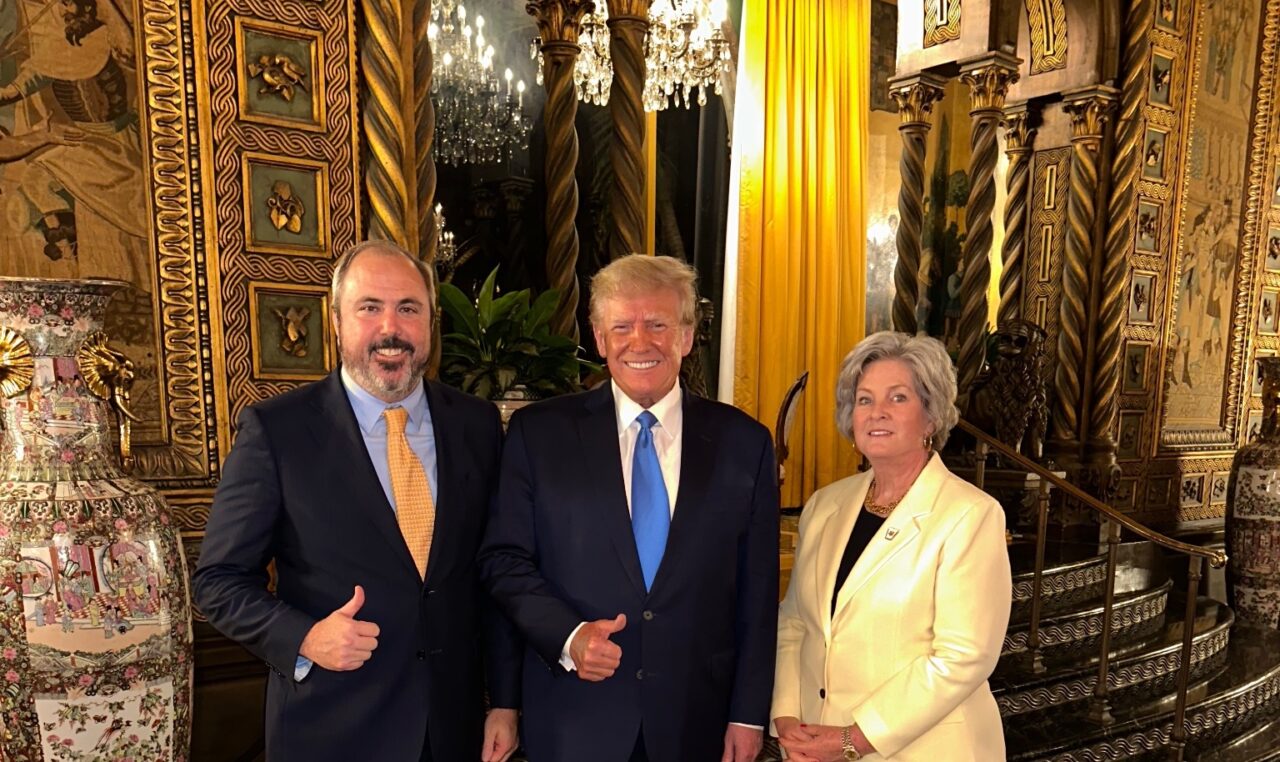 He supported Donald Trump when everyone else bailed for DeSantis, and the narrative is in his favor.
Tom Brady notwithstanding, Bill Belichick's brilliant football career can be summed up by a well-put adage: "When they zig, you zag."
The same seems to be the mantra for state Sen. Joe Gruters, who has taken those words — or something like them — and built a political career on the success.
In 2010, when all of the cool Republicans were backing Attorney General Bill McCollum for Governor, Gruters, then the Sarasota County GOP Chair, was one of the first to publicly support a little-known Naples businessman by the name of Rick Scott.
And we see how that turned out.
Gruters didn't stop there.
In 2016, when the Tallahassee GOP political establishment was flocking to support former Gov. Jeb Bush and U.S. Sen. Marco Rubio for the party's presidential nomination, it was Gruters, then the Vice Chair of the Republican Party of Florida, who went against the grain and endorsed a celebrity mogul few were taking seriously at the time, a man by the now even more famous name, Donald Trump.
Again in 2023, when 100 of his colleagues endorsed, perhaps begrudgingly, Gov. Ron DeSantis for President, it was Gruters who zagged by continuing his support for former President Trump.
Gruters' contrarian approach hasn't exactly made his life easy. The Governor and his team of sycophants have attempted and failed on multiple occasions to derail his career, baselessly attacking his personal reputation and most recently inflicting revenge on the very people Gruters (and DeSantis) represents by vetoing a litany of projects designed to help disabled children and the environment.
Before I get to the "but," if you're taking issue with calling Team DeSantis a bunch of sycophants, ask yourself who in the world uses disabled children to notch a win in such nonsensical political infighting.
Now the "but": Gruters saw and sees what the rest of his Republican colleagues are too scared to acknowledge, that DeSantis is weakened.
Instead of bowing at his feet as they once did, many are now mocking the Governor for everything from awkward social interactions, to hogging a bumper car course, all the way up to refusing to say whether he'd still love his children if they came out as anything other than heterosexual.
So let's fast forward.
Despite the indictments, and regardless of whether you love or hate him, Trump is by every standard the likely Republican nominee in the 2024 Presidential Election.
Name one Florida Republican who will curry favor from Trump and his team other than Gruters? You probably can't.
If Gruters wants to run for Congress he'll have Trump's endorsement.
If Gruters wants to run statewide he'll have Trump's endorsement.
If Gruters wants to run for dog catcher he'll have Trump's endorsement.
Does anyone really think Trump and star political operative Susie Wiles will reward the flood of Florida lawmakers who will flee DeSantis the second he unceremoniously drops out of the race? Of course not.
They will remember one name though: Joe Gruters, the man who zagged when the rest of the pack zigged.