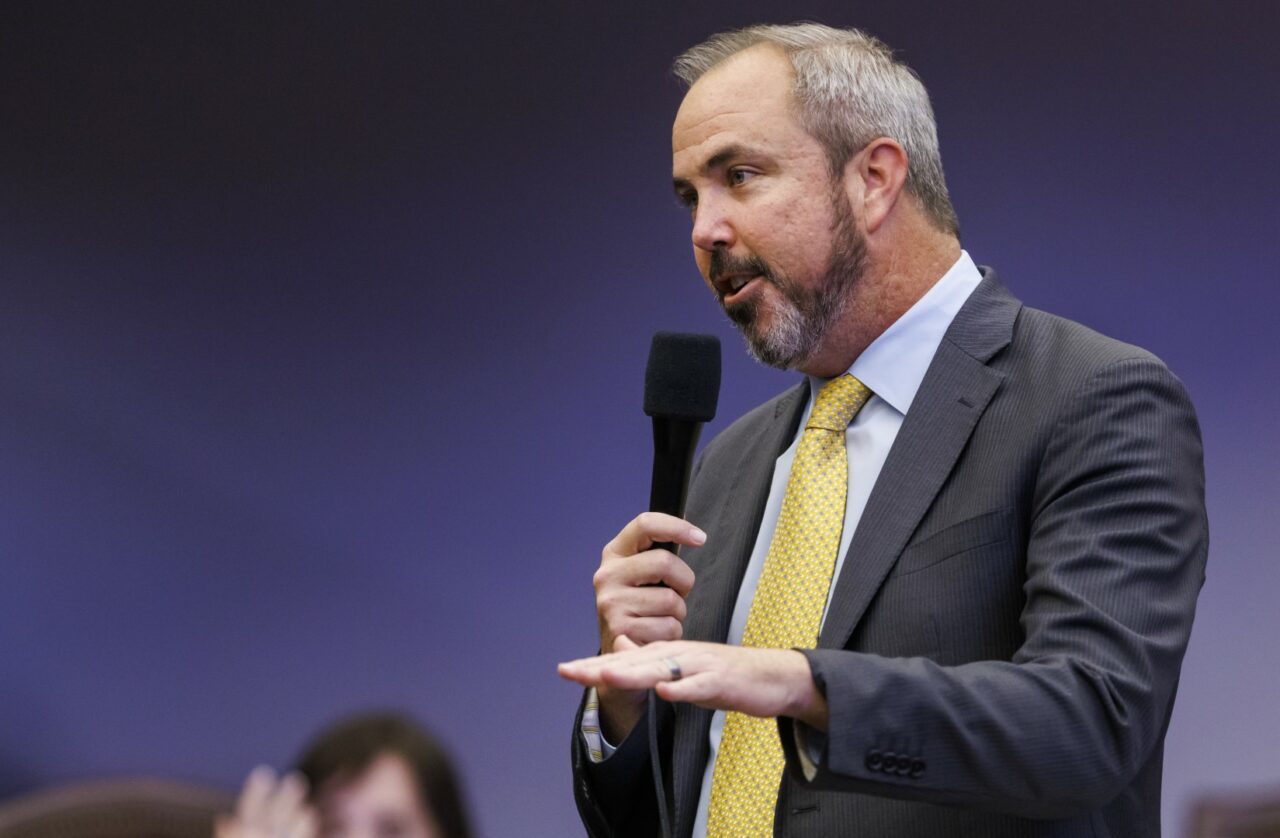 The Senator remains the only state lawmaker to back Donald Trump for President.
No community is named as frequently in Gov. Ron DeSantis' veto list as Sarasota. The region's state Senator, a close ally of former President Donald Trump, says that's no accident.
Sen. Joe Gruters, Sarasota County's longest serving state lawmaker, sees a political grievance in the funding cuts.
"The Governor is clearly upset I endorsed Donald Trump for President, and so he took it out on the people of Sarasota County," said Gruters. "Trump and I understand that people come first, and it's our job to deliver clean water, jobs and a better America for the next generation. The Governor clearly sees politics differently."
The most notable local veto was for University of South Florida's Sarasota-Manatee campus. DeSantis killed $20 million earmarked for a STEM nursing facility, one of the biggest single projects felled by the Governor.
But the vetoes didn't stop there. DeSantis nixed $4 million for an expansion of Fruitville Road. He killed $1.5 million designated for the Education Foundation of Sarasota County.
The vetoes also included $1 million to reopen Midnight Pass, a controversial environmental project Gruters made a priority this Session.
Also lost in the shuffle was $1 million to replace aerial pipes at Alligator Creek, a significant project headed up by Sarasota County.
Additionally, Sarasota lost out on $800,000 for improvements to Whitaker Bayou and Hudson Bayou. The Sarasota Academy of the Arts had $600,000 in the budget for a campus expansion that won't happen anymore. The same goes for $250,000 for the City of Sarasota as it reverts part of a golf course to a nature preserve, the Bobby Jones Nature Park.
DeSantis also extinguished $500,000 for a Venice fire station.
Gruters also represents Manatee County, which lost out on $1.1 million in expected funding for its public transit service to make route enhancements.
While DeSantis vetoed nearly $511 million in spending statewide, Gruters doesn't see it as a coincidence that so many projects in his district saw the ax. To date, Gruters remains the only state lawmaker to endorse Trump for President over DeSantis. The Governor announced in May he would run for the White House, and 100 state lawmakers have endorsed him over Trump.
"Simply because I support his political opponent, the Governor chose to punish ordinary Floridians who want better water quality, less traffic congestion and increased resources for disabled children to find gainful employment," Gruters said.
"It's mean-spirited acts like this that are defining him here and across the country."
DeSantis Press Secretary Jeremy Redfern told Florida's Voice it was Gruters politicizing the vetoes.
"Senator Gruters turning conservative governance and fiscal responsibility into a political statement is absurd," he told the conservative website. "Governor DeSantis approved more than $155 million for Sarasota County, including $25 million for New College of Florida."