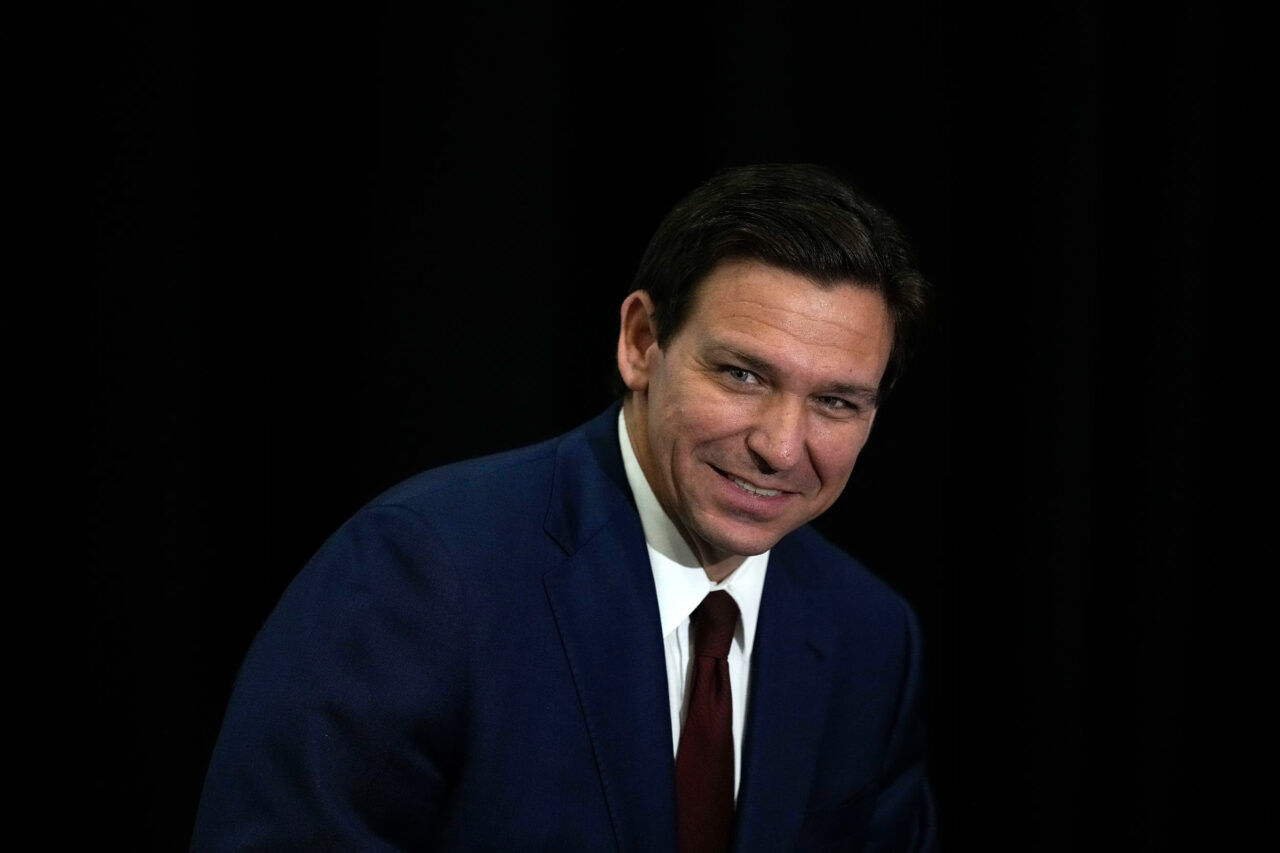 Family divisions, swing seat holdouts and budget interests all underline the roster.
Forget the race for congressional endorsements. A show of Gov. Ron DeSantis' influence within the Capitol came into crisp view with 99 state lawmakers backing his bid.
NBC News' Matt Dixon released a list of lawmakers casting their lot with DeSantis over former President Donald Trump. Here's what we noticed about the roster.
Leadership on down
The Republicans leading both the House and Senate endorsed DeSantis uniformly. That included the sitting Senate President Kathleen Passidomo and House Speaker Paul Renner, who endorsed a day prior, and the next two Republicans in line to likely preside over each chamber.
But beyond that, almost everyone on Passidomo's and Renner's leadership teams was on the list.
Endorsements came before a budget
It's hard to ignore that all the lawmakers jumping on the DeSantis bandwagon did so before the state budget made its way to DeSantis' Office. Florida's Governor has line-item veto power. That means every lawmaker in Florida has some reason to play nice with the Governor for the sake of their own appropriations priorities.
Trump's camp was quick to jump on that fact in a statement diminishing the value of these endorsements.
"It's no surprise that Ron DeSantis and his political cronies have continued to terrorize the Florida legislature with the threat of his veto pen if they don't acquiesce to his demand to endorse his candidacy," Trump spokesperson Steven Cheung said.
"There are some brave legislators who have stood up to DeSantis' Swamp-like behavior and resisted his intimidation tactics in order to do what is right for Florida and the country. Those who he can't control — including almost the entirety of the Florida federal congressional delegation — have endorsed President Trump because he's the only candidate who can beat Joe Biden and take back the White House."
Gruters on an island
To date, state Sen. Joe Gruters, a former Republican Party of Florida Chair, remains the only state lawmaker to formally endorse Trump over DeSantis. He co-chaired Trump's 2016 campaign in Florida, and has maintained a close relationship to the ex-President. But with DeSantis now securing a significant majority of Republican colleagues in the Legislature, Gruters' endorsement seems more exceptional each day.
Odd lawmakers out?
So who are the holdouts? It's much easier to list the GOP lawmakers who aren't endorsing DeSantis at this point.
Eyes will quickly turn to the 13 Republican lawmakers who haven't issued endorsements. That includes state Sens. Ileana Garcia, Erin Grall, Ed Hooper, Ana Maria Rodriguez and Tom Wright. Some of those come as no surprise. Garcia, for example, founded Latinas for Trump, and has a built in association with the former President, much like Gruters.
In the House, the uncommitted list includes state Reps. Carolina Amesty, Mike Beltran, Dean Black, David Borrero, Demi Busatta Cabrera, Susan Plasencia, Juan Carlos Porras and Rick Roth.
Reasons for staying quiet for now may vary. Black, for example, chairs the Duval County Republican Party and has vowed to stay neutral. Borrero, the only member of House leadership not endorsing DeSantis, represents Doral, where Trump has property. But there are quite a few lawmakers in swing seats on the uncommitted list.
Buchanan break
State Rep. James Buchanan, a close ally of likely future Speaker Daniel Perez, is on the DeSantis list. That in and of itself isn't too surprising, except that his father, U.S. Rep. Vern Buchanan, came out strongly for Trump.
That means the Sarasota County Republicans will root for different squads in the Primary. He's not the only one endorsing DeSantis despite family ties to the Trump team. State Rep. Fiona McFarland's mother, K.T. McFarland, served as Deputy National Security Advisor under Trump, but the younger McFarland is lining up behind DeSantis.
99 GOP Florida state lawmakers are backing @GovRonDeSantis bid for president. There are 113 Republicans in the Legislature, with one so far backing Trump

Here are all the Florida House members pic.twitter.com/LSHWlExlRg

— Matt Dixon (@Mdixon55) May 17, 2023