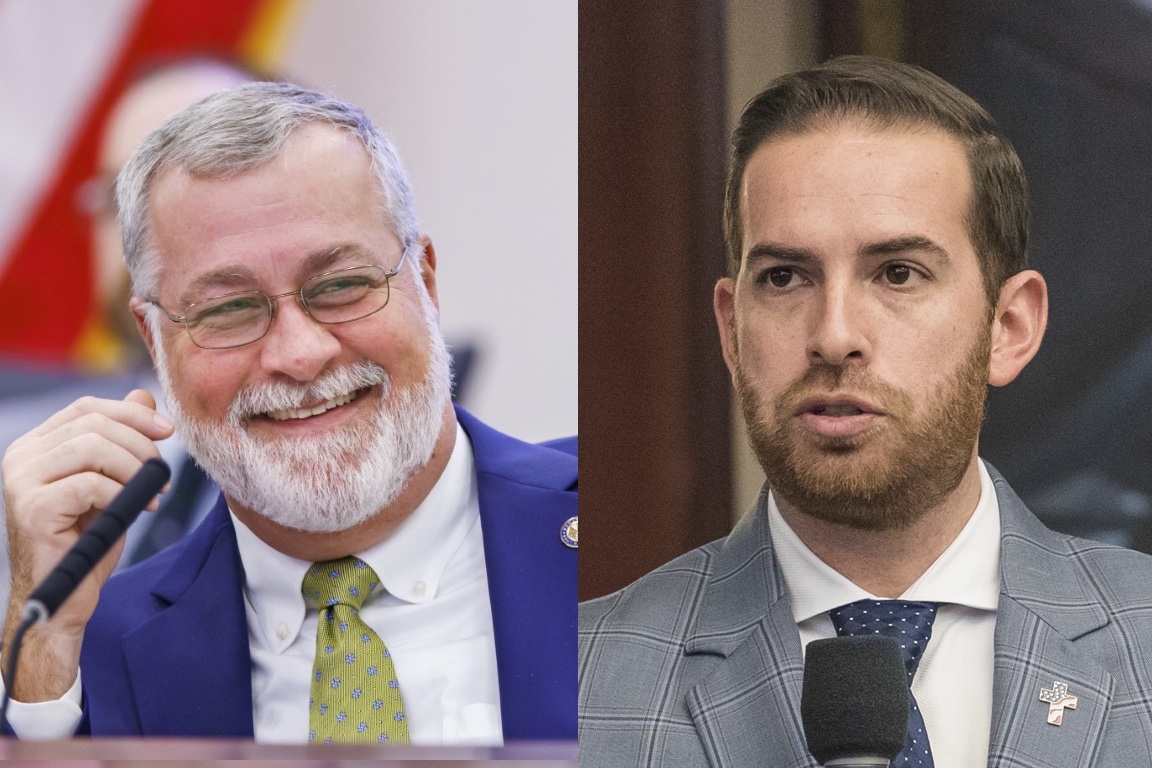 The incoming leaders announced their support a day after sitting presiding officers endorsed the Governor.
The lawmakers currently leading the Florida Legislature already endorsed Gov. Ron DeSantis' presidential ambitions. Now, the next legislative leaders in line have done the same.
Sen. Ben Albritton, a Wauchula Republican, and Rep. Danny Perez, a Miami Republican, jointly announced their support for DeSantis 2024. The lawmakers, respectively, are in line to serve as Senate President and House Speaker so long as Republicans control the chambers after the 2024 election cycle.
NBC News' Matt Dixon first reported the news.
"Gov. Ron DeSantis has proven to be a formidable leader for the families of our state and a trusted partner in the legislative process," Albritton said in a statement. "He fights for faith, family, freedom, opportunity and life, and stands up to the liberal elite and woke corporations. I am proud to support him."
Perez offered similar praise.
"Gov. DeSantis has made the free state of Florida the envy of the nation," Perez said in a statement.
"From keeping Florida open and making sure Floridians can live, work and raise their families free from government overreach to putting our law enforcement and first responders first at every turn, Ron DeSantis is a leader who will never tire or back down from a challenge. America will be well served by bringing this type of results-oriented leadership to Washington to get our nation back on track."
DeSantis hasn't announced yet that he's running for President, but is expected to do so within the next two weeks.
The support from Albritton and Perez was announced a day after sitting Senate President Kathleen Passidomo and House Speaker Paul Renner also endorsed DeSantis.
The campaign for former President Donald Trump, right now the frontrunner for the GOP nomination in 2024, suggested state lawmakers were being compelled to endorse DeSantis.
"It's no surprise that Ron DeSantis and his political cronies have continued to terrorize the Florida legislature with the threat of his veto pen if they don't acquiesce to his demand to endorse his candidacy," said Steven Cheung, a spokesperson for Trump's campaign.
"There are some brave legislators who have stood up to DeSantis' Swamp-like behavior and resisted his intimidation tactics in order to do what is right for Florida and the country. Those who he can't control—including almost the entirety of the Florida federal congressional delegation— have endorsed President Trump because he's the only candidate who can beat Joe Biden and take back the White House."
To date, only one sitting member of the Legislature, Sen. Joe Gruters, has endorsed former President Donald Trump over DeSantis.
Other members of the Legislature are expected to get behind the Governor's bid in coming days, with a number planning to endorse the same day DeSantis formally announces a run.