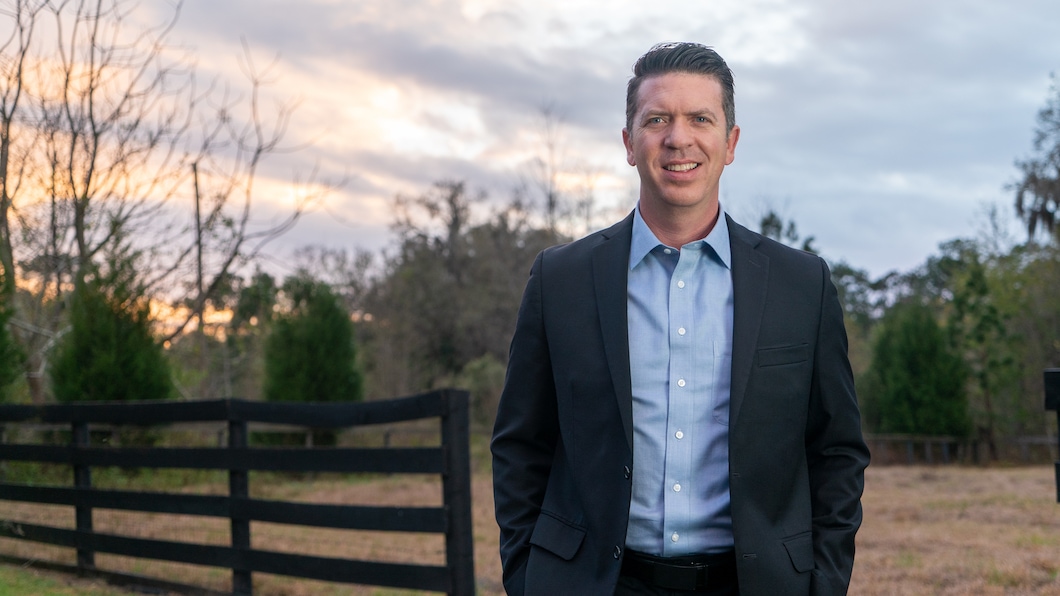 The redshirt freshman has an interest in education and immigration laws.
Fresh off his official victory in House District 24, new Rep. Ryan Chamberlin is ready to work.
"We're excited to get in there and fight with Gov. (Ron) DeSantis and his team," Chamberlin said.
The Belleview Republican on Tuesday won the Special Election to replace resigned Rep. Joe Harding. The vote count in Ocala was low drama. He won about 78% of the vote facing only write-in candidate Robert "Foxy" Fox.
But that came after a March Primary where Chamberlin defeated four other Republicans vying for the seat.
As he heads to Tallahassee, he will focus on education, immigration, and entrepreneurship. He praised human trafficking legislation just signed into law by DeSantis but expected illegal immigration to be an issue challenging Florida in coming years.

But he also said Marion County has plenty of infrastructure needs. He looks forward to the nuts and bolts of legislating.
"The growth that's coming here, whether we like it or not, needs to be as smart as possible," he said. It will be a goal for Chamberlin in the coming months to bring attention to the community's local needs.
That was missing the entire Legislative Session. Harding resigned in December, and the Special Election to replace him wasn't decided until 11 days after Sine Die.
But Chamberlin is careful not to criticize the Legislature. He said the county wasn't ignored, and other regional representatives ensured there was a voice in Tallahassee.
"The issue whenever there is no Representative in an area is the feeling the residents get that they are not being heard and represented," he said.
Generally, he thinks constituents know the process to replace Harding moved as fast as possible.
Of note, his election does put Chamberlin in the role of a "redshirt freshman," meaning he can serve more than eight years before term limits kick in. He can run in the subsequent four election cycles, while colleagues elected in November will be termed out for 2030.
"It is a unique situation to be able to be a part of the process 18 months before my rookie year starts," Chamberlin said. "I can be more of a seasoned rookie, and that will lend itself to me being more effective quicker. I'm looking to see what doors open with that opportunity."
"Last night, I congratulated newly elected Rep. Ryan Chamberlin on his victory and welcomed him to the Florida House," said Speaker-to-be Danny Perez. "We look forward to all the great work Ryan will do for his community in Marion County and our great state."
Fresh off a political win, Chamberlin declines to jump into the next big election decision and isn't ready to endorse in the 2024 presidential primary, even as state lawmakers start to pick sides.
"The only thought I will give you tonight is, we need to elect a Republican, a conservative Republican, and we need to get rid of Joe Biden," Chamberlin said.