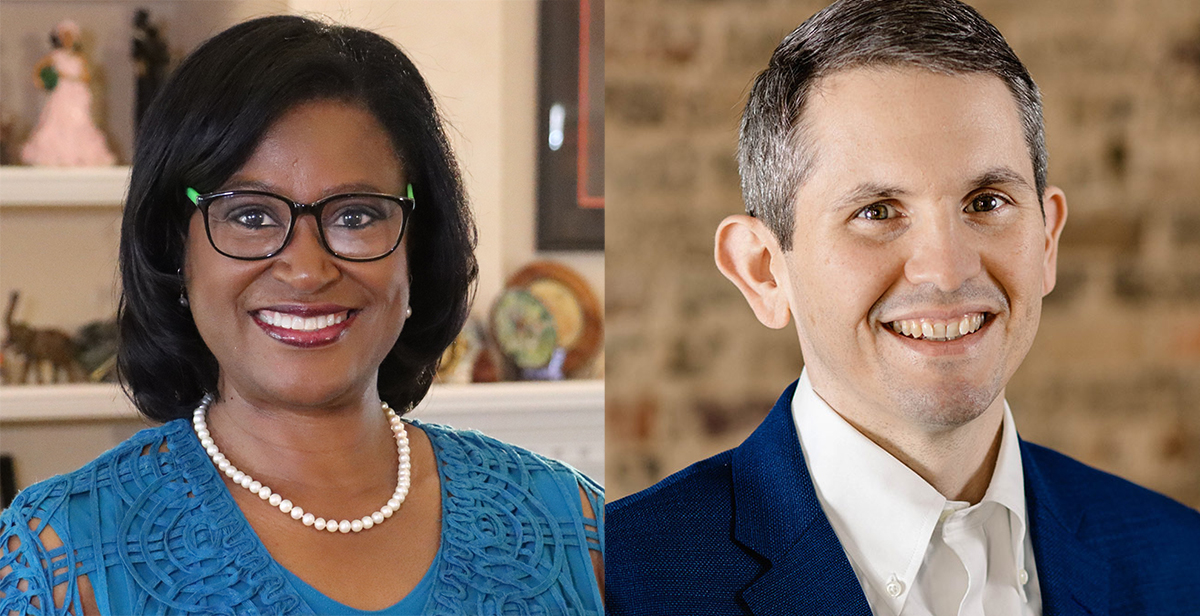 This was a much closer race than the one in 2019 for the same office.
Democrat Joyce Morgan came within a few points of winning the Duval County Property Appraiser race outright in March.
In May, she finished the job. Morgan defeated Republican Jason Fischer, 51% to 49%. She becomes the county's first Black Property Appraiser and is the first woman to hold that position as well.
Morgan, a former television reporter, was first elected to the Jacksonville City Council in 2015 and re-elected four years later. She finished first despite a cash disadvantage against Fischer and Danny Becton in March.
Fischer, a former state legislator and Duval County School Board member, raised marginally more money than Morgan to his campaign account, $96,563 to $87,490. But he was significantly bolstered by political committee fundraising down the stretch.
He raised $99,240 for his Florida Trust political committee in April, with $10,000 coming from Advancing Florida Agriculture, a committee tied to Sen. Ben Albritton. Another $57,940 came from the Conservative Leadership Committee. All told, he raised more than $272,000 to that account through the end of last month.
Morgan had her own Community Inclusion Committee that started spending on television this month, but it only reported $8,000 in fundraising through April, meaning the ultimate source of money is unknown.
Christina Diamond, Interim CEO of Ruth's List Florida, congratulated Morgan on the win.
"We are so thrilled to see Joyce make history as the first African American and first woman elected Property Appraiser in Duval County," Diamond said.
"Joyce is a Ruth's List alumna, and it's so exciting to see our candidates rise through the ranks of elected office in Florida. Her victory is a strong testimony to the importance of local elections and the importance of investing in down ballot races to build the bench of Democratic women leaders throughout the state."
Jacksonville has a voter registration advantage for Democrats, with 40% of the electorate registered Democrat and just 35% Republican, according to the most recent L2 voter data.
A pre-election St. Pete Polls survey showed Morgan up 51% to 43% over Fischer. Democrats were lined up behind Morgan, with more than 83% support. She also drew fairly significant cross-party support, with 16% of voters backing her over Fischer. Morgan also led among independent voters, with 54% support to just 40% support for Fischer.
A University of North Florida Public Opinion Research Lab survey from April showed that despite Morgan nearly winning outright the month before, voters appeared to be realigning among partisan contours. Fischer was up 3 points, well within the margin of error.
This was ultimately a much more competitive race than four years ago. In 2019, Republican incumbent Jerry Holland creamed Kurt Kraft, getting 66% of the vote in March.
Democrats took the Mayor's Office and the Property Appraiser's race, delivering a rebuke to the Republican machine that has held Jacksonville on lock for many years.