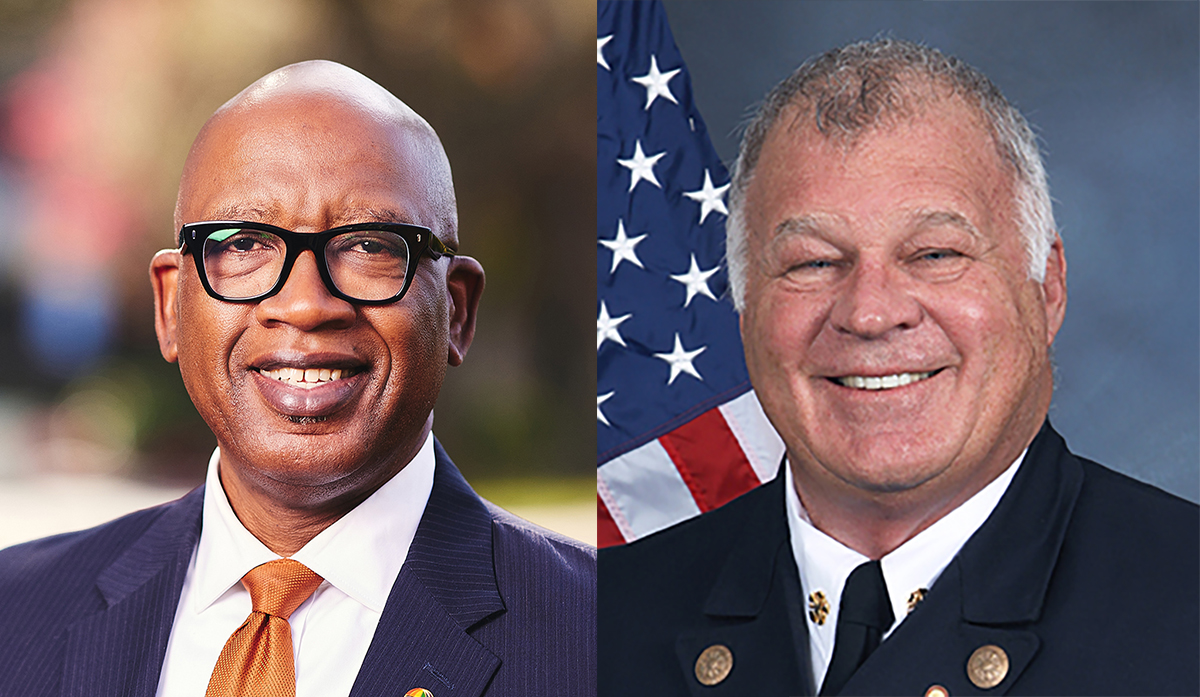 Welch said he conducted personal interviews and found no credible evidence that Large had violated city policy.
St. Petersburg Mayor Ken Welch has reached a "final decision" over the city's embattled Fire Chief.
Welch is reinstating Jim Large effective Thursday he told employees in a video message Wednesday. 
"While the past few weeks have presented some uncertainty for our dedicated team of firefighters, paramedics, EMTs, and support personnel, they have continued to deliver the exceptional service and high-quality care St. Pete residents have come to expect and rely on," Welch said, according to the Tampa Bay Times. "This period of review has not diminished their unwavering commitment to duty."
In the video, Welch said there was a "careful review" of allegations against Large. He conducted personal interviews with fire department employees and found no credible evidence that Large had violated city policy.
"No one had firsthand knowledge or evidence of racial, homophobic, or sexist comments from the chief," Welch said, according to WUSF. "Even those few who supported a change in leadership had no direct knowledge or evidence of such statements by Chief Large."
He also said, "Only one employee complaint has been filed with the Human Resources Department against Chief Large during his 17-year tenure as chief and his 49 years of service with the department."
Responding to survey comments that there was a lack of diversity and not enough promotion opportunities for people of color in the department, Welch said he would continue to work with Large to improve.
Large was put on administrative leave earlier this month after an employee survey uncovered several anonymous comments, some mentioning Large by name, accusing him of sexist, racist and homophobic remarks, according to the Tampa Bay Times, which first reported the comments.
Calls for Large's removal swiftly came in, including City Council Chair Brandi Gabbard and City Council member Richie Floyd.
Assistant Fire Chief Robert Bassett has been acting Fire Chief while Large is on leave.
Welch's decision to reinstate Large comes despite calls for his removal and previously unaddressed allegations. 
Former Mayor Rick Kriseman also declined to remove Large from his position atop the city's fire rescue department. Then, a 2014 committee on Kriseman's transition team recommended Large's removal based on his failure to promote minorities.
Large has served nearly a half-century with the department. He was promoted to the top post in 2006.
A city inclusivity report found both the fire and police departments employed a more significant percentage of non-Hispanic whites than in other departments, specifically Leisure Services and Public Works, according to the Times. The report also found inappropriate behavior reports were higher in the fire department and Public Works than in other departments.
Large was named Florida Fire Chief of the Year by the Florida Fire Chiefs Association just last year.