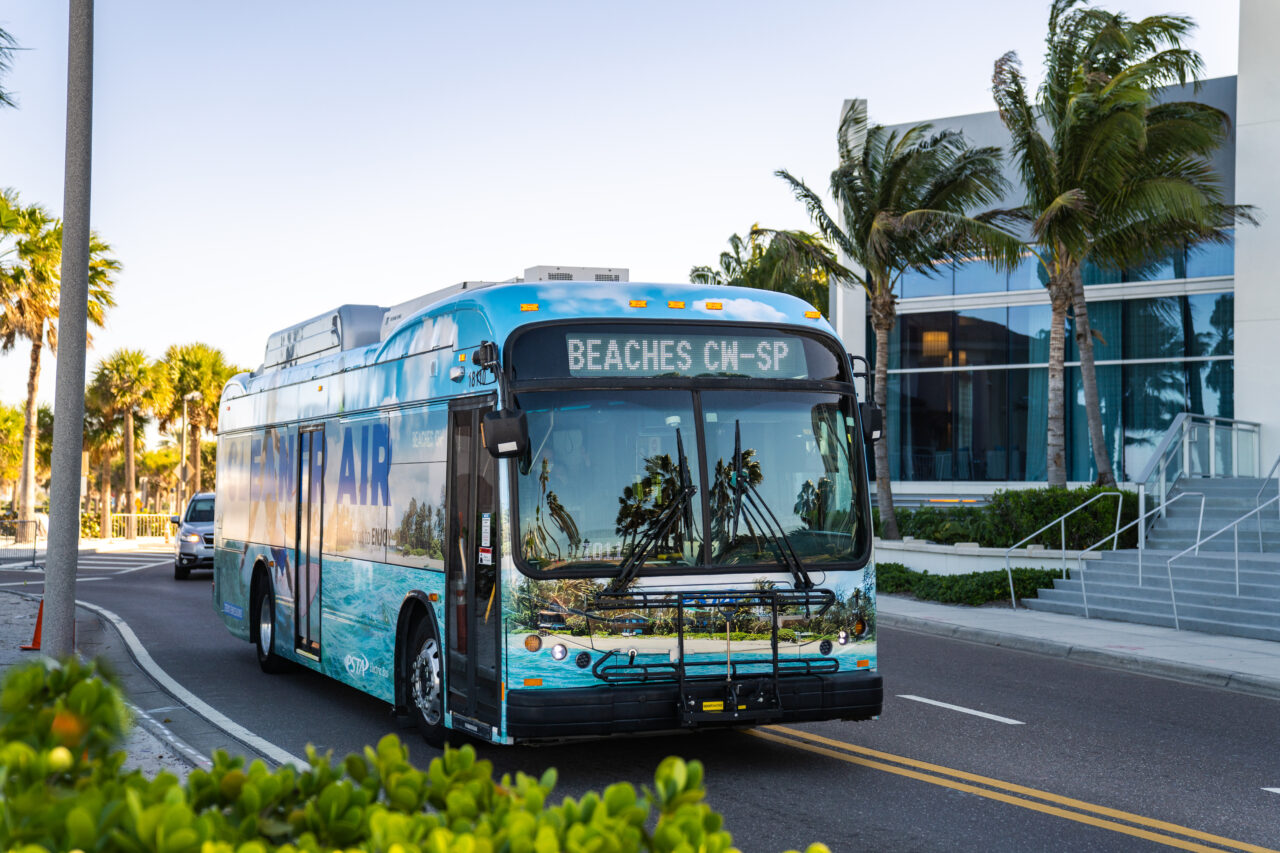 St. Pete Beach residents said homeless riders were causing trouble.
The Pinellas Suncoast Transit Authority (PSTA) has voted to begin charging fares on its new SunRunner route.
Beginning Oct. 1, SunRunner users will pay regular fees for the service, which is $2.25 or $5 for a day pass. A previous motion to begin charging fees in mid-September failed.
SunRunner fares were originally set to begin Nov. 1, meaning the vote speeds up the time frame by one month. However, talks had been underway to potentially extend the free period.
The 12-2 vote to implement fares came after some St. Pete Beach residents complained that individuals without homes were using the less than one-year old bus rapid transit service to bombard their coastal paradise.
PSTA launched the route, which connects downtown St. Petersburg to St. Pete Beach mostly along First Avenues North and South in dedicated lanes. The first-of-its kind service in the region has been fare-free since its launch, with officials planning to keep it that way until at least its one-year anniversary in November.
But St. Pete Beach officials complained to Pinellas County Sheriff Bob Gualtieri that homeless individuals were causing trouble and were accessing the beach town via the SunRunner. They suggested implementing fares to discourage homeless ridership.
"We have received numerous reports from residents on increased crime, as well as residents being harassed and accosted at Dolphin Plaza, where the Publix is located, across the street from the last SunRunner stop," St. Pete Beach Mayor Adrian Petrila previously said in a statement.