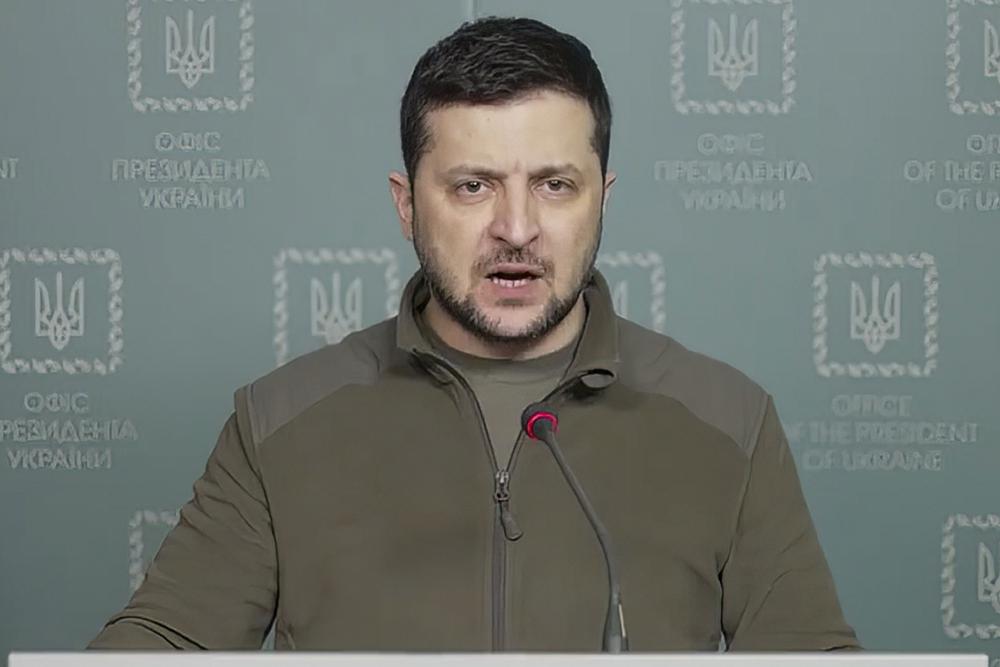 Divide emerges in GOP presidential field.
For President Joe Biden, strong backing for Ukraine's effort to repel Russia's invasion has been a rare issue where he's mustered bipartisan support.
But this week's first GOP presidential debate — and recent comments on Ukraine by the 2024 GOP polling leader and former president, Donald Trump — show that unusual unity will face a stress test as the 2024 presidential campaign intensifies and the leading Republican contenders show antipathy toward the American backing of Ukraine.
There long has been an isolationist strain in the United States, particularly in the Republican Party, but rarely has it been shared by so many candidates for President.
On the debate stage in Milwaukee, Florida Gov. Ron DeSantis said he would make additional U.S. aid "contingent" on European allies increasing contributions. Entrepreneur Vivek Ramaswamy called it "disastrous" that the U.S. government was "protecting against an invasion across somebody else's border" and argued Ukraine funding would be better spent on the "invasion of our own southern border."
Meanwhile, Trump, who did not participate in the first debate, has said he will end Russia's invasion in one day if he wins back the White House. Trump also has called on Congress to withhold additional Ukraine funding until the FBI, IRS and Justice Department "hand over every scrap of evidence" on the Biden family's business dealings.
At one point during Wednesday's debate, Ramaswamy took a dig at former Vice President Mike Pence and New Jersey Gov. Chris Christie, both of whom visited Kyiv this summer, for making a "pilgrimage" to "their Pope Zelenskyy" without doing the same for Americans impacted by Hawaii's wildfires and crime and violence in U.S. cities.
Former United Nations Ambassador Nikki Haley on the debate stage slammed Ramaswamy, saying he was effectively standing with Putin and was being short-sighted about U.S. interests. "This guy is a murderer. And you are choosing a murderer over a pro-American country," said Haley, who also previously served as the South Carolina governor.