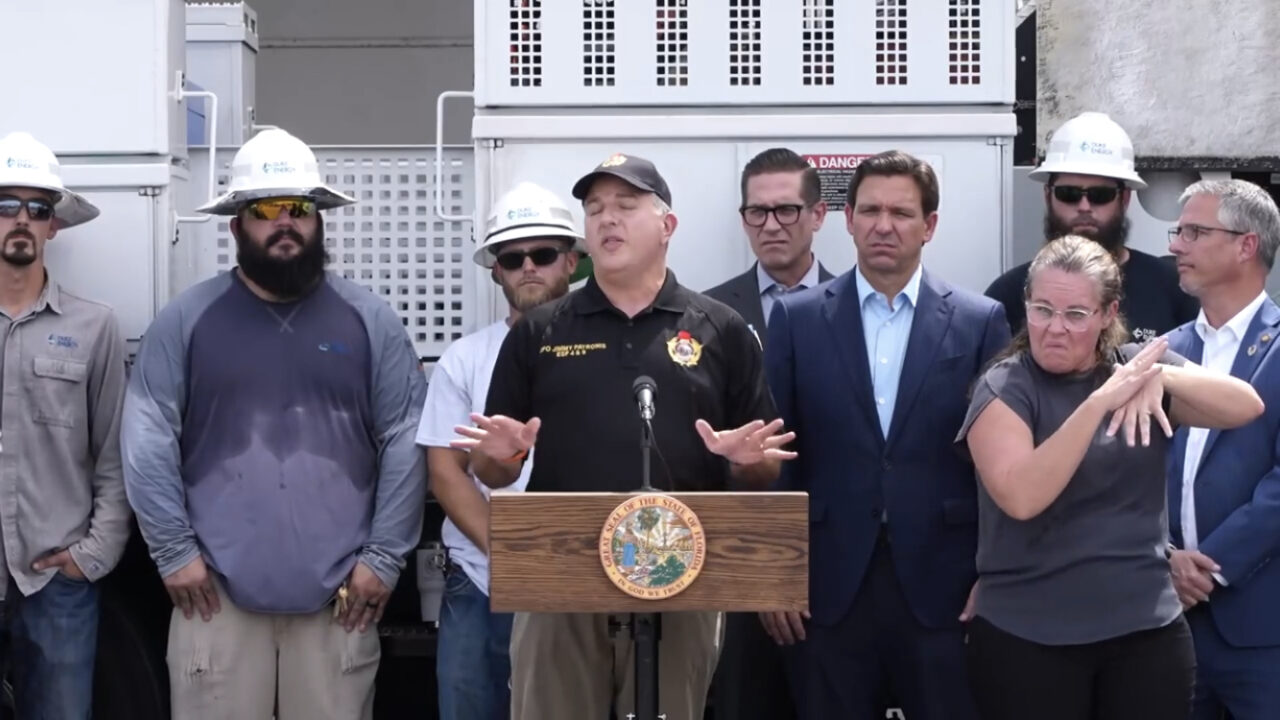 Was the hurricane's track a best case scenario for Florida's most troubled economic sector?
Florida's Chief Financial Officer knows Hurricane Idalia was bad, but argues it could have been worse.
During an interview on CNBC, Jimmy Patronis pointed out the "silver lining" in the storm's path, which included a Big Bend landfall.
"So the silver lining to this, it did go through one of the least populated areas of the state," Patronis said during his appearance "Squawk Box."
"It was a very narrow part of the state, but it was also a very fast-moving storm. So fast-moving storms don't have an opportunity to dump as much rain. Flooding has a different effect when the water has to go somewhere. So again, if there was a path that Idalia could take, that was the best output for at least the insurance market in Florida."
The good news is mitigated somewhat by larger market trends, including some new companies waiting out this year's storm season, wanting to jump into Florida's market to absorb 300,000 Citizens Property Insurance policies.
"They're interested in coming into the Florida market in October, November. And look, if you're an investor, you can't blame them," Patronis said. "They're going to wait and come in at the tail end or at the end of hurricane season, just less liability of your book of business."
Patronis points to the state's Cat Fund and $20 billion in reserves as reasons to feel confident in the long-term trajectory of the market, as well as the expanding market in the state.
"I'm optimistic simply because my phone has been ringing," Patronis said, citing "capital that wants to come to the Florida market."
"Four-hundred thousand people moved to the state of Florida last year alone. That's new residents. When you're seeing a mass exit from other states, there is a market that is growing in Florida."
The CFO noted salutary effects from "the Special Legislative Session last year, not one but two, in order to fix those challenges on the market."
The Legislature has shored up the reinsurance market and made various legislative reforms recently, as insurers have bailed from Florida.
SB 2A, passed in December, provided $1 billion from the state's general revenue fund to bolster the reinsurance market, to stop last year's attrition of available providers. This followed up another $2 billion allocation from a Special Session in May 2022 for essentially the same purpose.
Interestingly, Gov. Ron DeSantis has suggested the insurance reforms didn't meet his muster.
"I've always wanted to do more than the Legislature wanted to do," he said Monday.
Asked Tuesday to explain what he wanted that didn't get done, however, the Governor said such "policy debates" needed to wait for a different time.