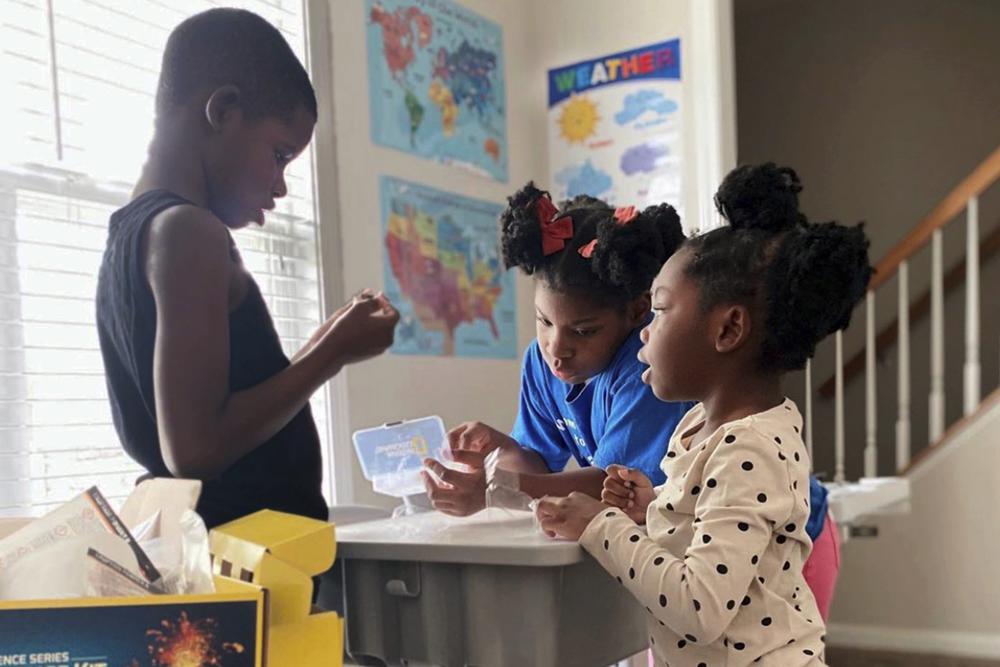 Reimbursable items allowed through the state's school vouchers were expanded following new legislation last Session.
Gov. Ron DeSantis might have an epic war with Disney World, but admission to any Florida theme park is among the expenses parents can get reimbursed through the state's school voucher program.
The Tampa Bay Times published a report on the expanded list of expenses that followed the passage of legislation that has ballooned the number of families applying for the voucher that pays about $8,000 per student for those who choose not to attend public schools.
The money can go to private school tuition and — for homeschoolers and those attending schools that cost less than what the state offers per student — a wide range of enrichment items.
The list — including televisions up to 55 inches, trampolines, kayaks and stand-up paddleboards — ignited widespread outrage among Democratic lawmakers who had warned the legislation (HB 1) would starve public schools even more. The state is already near the bottom among states when it comes to per-pupil funding.
"So angry that our warnings fell on deaf ears," Democratic Rep. Robin Bartleman of Weston wrote on X, formerly Twitter, as she retweeted the Times story. "As I watch my daughter & other teachers struggle to afford housing & pay out of their pockets for supplies & as our schools struggle w/ resources — YOUR SCHOOL TAX $ are paying for vacations in Disney (ironic)."
Officials with Step Up For Students, which administers the vouchers, told the Times the scholarship pays for the students' admission only and sets a limit of one per school year with a limit of $299. The Step Up guide shows that, as a category, a student is limited to $500 a year for reimbursed field trips.
Democratic Sen. Lori Berman, who represents Palm Beach County, noted Republicans, in debate, often reiterated the need to stick to the basics, as they passed laws that allow more parental power in book challenges and more strictly regulate pronoun use and discussions of sexual orientation and gender identity.
"It's funny because we hear from the Republicans so often … we shouldn't be teaching anything having to do with social development, diversity, equity, inclusion and we should just be teaching the basics," Berman said. "And now we're going to be giving them paddleboard lessons."
"I just don't understand the rationale and the hypocrisy is amazing," she added.
Democratic Sen. Tina Polsky of Boca Raton called the situation "voucher abuse" and said next Session will be "prime time to clean up this."
"It's outrageous that taxpayer money is being used so liberally and defined as 'school expenses,'" she wrote in a text. "Public schools do not get money for theme parks. The voucher program is already way above the estimates."
"It's going to cost the state a fortune and it's being abused already," she added.
The Times quoted a school reform advocate saying this flexibility allows parents to engage their children in learning.
"They expect 21st-century approaches to learning and recreational opportunities for their physical and mental well-being," Jeanne Allen, founder of the national Center for Education Reform, told the Times.
To that defense, Berman said, "Engaging students doesn't mean taking them on a rollercoaster at Busch Gardens."
Holly Bullard, chief strategy and development officer with the Florida Policy Institute, which lobbied against the expansion of school choice, had predicted Florida couldn't afford it, but never imagined this.
"I knew it would be expensive to taxpayers but never in my wildest dreams thought that taxpayers' money would be used for Disney tickets and all these other items," she said. "Especially considering that Florida is 48th in average teacher pay, it's scandalous."