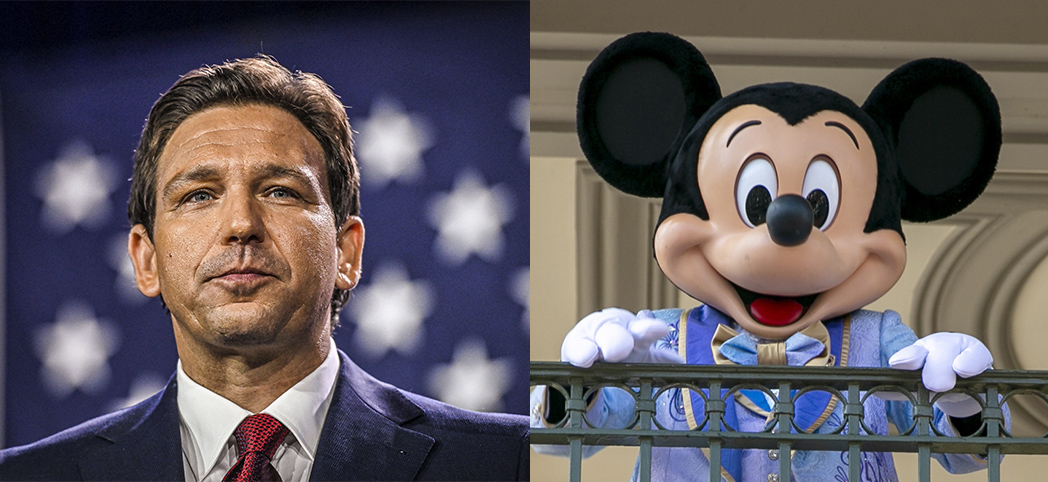 'These agreements reek of a backroom deal,' the tourism board says in a new lawsuit.
For decades, Disney exerted its influence to gain total control over its private government and received special treatment no other Florida businesses got, the state-run Central Florida Tourism Board argues in a lawsuit seeking to regain control of Disney World's special government district.
The state-run board countersued Disney in Orange Circuit Court following Disney's decision to file a federal lawsuit against them and Gov. Ron DeSantis last week.
The state-appointed tourism board wants the courts to declare agreements made between Disney and outgoing Disney-picked board invalid. The agreements limited the incoming state-run board's control of Disney World's special district.
"In an effort to stymie Florida's elected representatives, Disney covertly cobbled together a series of eleventh hour deals with its soon-to-be-replaced puppet government. Disney hoped to tie the hands of the new, independent Board and to preserve Disney's special status as its own government in the District for at least the next thirty years," the tourism board's lawsuit said.
"These agreements reek of a backroom deal — drafted by Disney with the acquiescence (of) a lawyer who represented both Disney and the District, set for hearing without proper notice, and hustled through a compliant Disney-controlled Board that Disney knew would not dwell long on the issue. But perhaps out of haste or arrogance, Disney's deals violate basic principles of Florida constitutional, statutory, and common law. As a result, they are null and void — not even worth the paper they were printed on."
Disney World representatives did not immediately respond to a request for comment Monday afternoon.
Hours earlier at a special meeting Monday morning, tourism board members warned they were planning to countersue Disney.
Meanwhile, Disney has accused DeSantis of retaliation for the company exercising its freedom of speech when the company spoke against the state's Parental Rights in Education measure, known by critics as the "Don't Say Gay" law.
"Disney regrets that it has come to this. But having exhausted efforts to seek a resolution, the Company is left with no choice but to file this lawsuit to protect its cast members, guests, and local development partners from a relentless campaign to weaponize government power against Disney in retaliation for expressing a political viewpoint unpopular with certain State officials," Disney said in the federal lawsuit filed in Tallahassee last week.