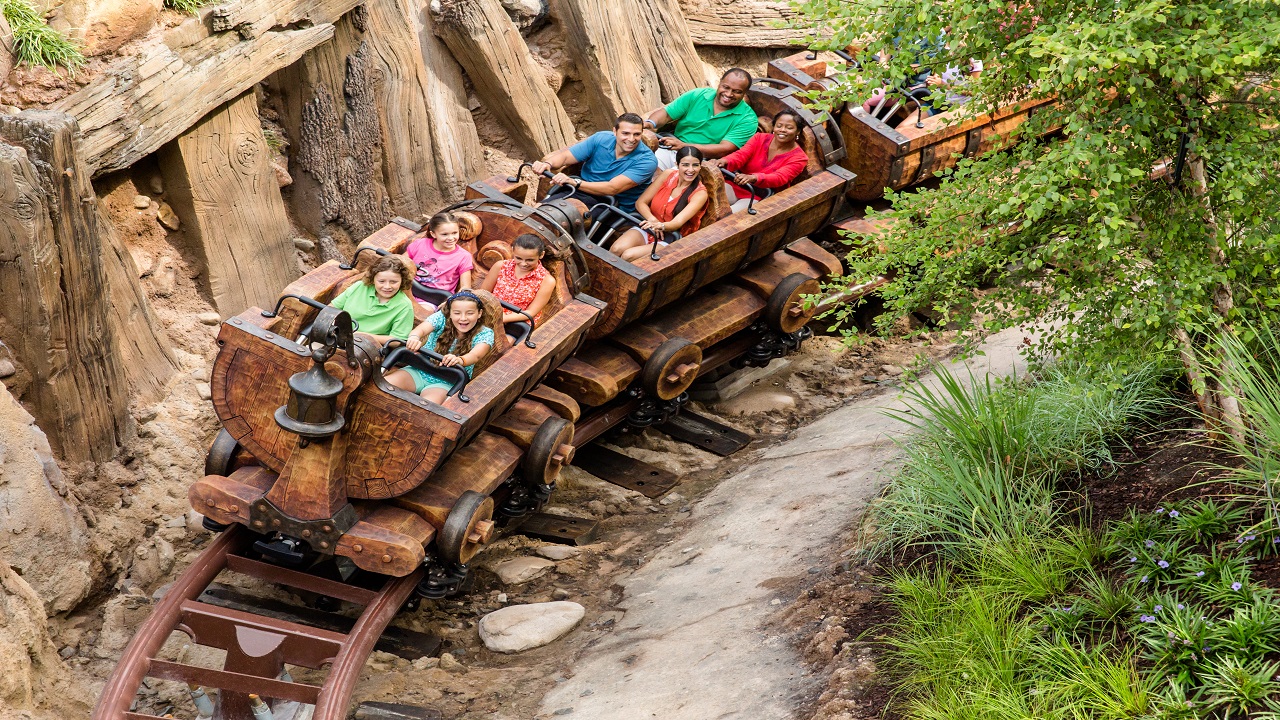 The legal fight between Disney World and its special district's governing board is about to get even uglier.
The state-appointed Central Florida Tourism Oversight board announced their next move against Disney in what's become a hostile legal battle: The new board plans to countersue Disney in state court.
"We didn't sue Disney," said new Chair Martin Garcia as the board authorized legal action at Monday's special meeting. "Disney sued us. We have no choice now but to respond."
The lawsuit has not been filed as of Monday morning.
Disney struck the first legal blow last week, suing Gov. Ron DeSantis for targeting The Walt Disney Co. and retaliating when Disney spoke out against the state's Parental Rights in Education measure, known by critics as "Don't Say Gay" law.
Disney's federal lawsuit also named DeSantis' five appointees on the new tourism board, including Garcia, as well as Meredith Ivey, who heads the Florida Department of Economic Opportunity.
Disney's lawsuit came as the tourism board members voted to declare Disney's agreements with the outgoing Reedy Creek Improvement District board invalid. Those agreements stripped a significant amount of power away from the incoming state-picked board.
"Disney, while we were meeting last week, sued this board to stop our efforts to improve the district and its operations. In essence, Disney is asking a federal court in Tallahassee to wrestle back the hands of time to 1967," Garcia said, referring to the 1967 state law that gave Disney its own special district for Disney to build the infrastructure needed for the Magic Kingdom.
At the meeting, Garcia outlined how the state-run board is cleaning up the special district's government by hiring a new corporate counsel without Disney ties and searching for a new district administrator among other measures.
Meanwhile, Ron Peri spoke out about the backlash he has received since DeSantis appointed him to the special district's governing board. He said he receives daily hate mail and accused the press of vilifying him.
Nothing could have prepared me for this," Peri said, adding he had never been sued before and his family enjoys Disney. "It is my hope — and I know it's the hope of the board — that the actions that we take will ultimately wind up being better for everyone, Disney included."
Disney's lawsuit accused DeSantis of a "targeted campaign of government retaliation" as punishment for speaking out about the controversial law last year. Disney said the political revenge "threatens Disney's business operations, jeopardizes its economic future in the region, and violates its constitutional rights."
The 77-page lawsuit went on to say, "Governor DeSantis and his allies paid no mind to the governing structure that facilitated Reedy Creek's successful development until one year ago, when the Governor decided to target Disney. There is no room for disagreement about what happened here: Disney expressed its opinion on state legislation and was then punished by the State for doing so."
Disney's lawsuit quotes DeSantis' book, tweets by new board member Bridget Ziegler and officials' public comments as Disney builds the case for how Republicans are punishing Disney.
State lawmakers voted last year to dissolve Reedy Creek, the special district run by a Disney-picked governing board to oversee the utilities, roads and emergency services that make up the sprawling Walt Disney World Resort.
Then in February, the Republican-majority Legislature approved a bill giving DeSantis the power to pick five new board members.
Disney is asking the Courts to overturn both laws in the lawsuit.
Before the new DeSantis-appointed board took over in March, Disney also went quietly on the offensive and approved a development agreement and restrictive covenants with the outgoing board that limit the new board's power.
On the day Disney filed the lawsuit, the new Disney World governing board voted on a resolution calling those agreements invalid.
The fight between DeSantis and Disney has escalated in recent weeks as the new board accused Disney of refusing to work with them and of circumventing the state's will.
DeSantis threatened to explore hotel taxes, toll roads, and even quipped about building a state prison outside Disney World.
State lawmakers are considering legislation that would open up Disney World monorails to state inspections for the first time.
But not all Republicans have supported DeSantis' cultural war against Disney.
"We should be finding ways to support our job creators and turbocharge Florida's economy," said Sen. Joe Gruters, a Sarasota Republican, last week.
Before being caught in DeSantis' crossfire, Disney World's government infrastructure was certainly unique. The state granted Disney special control in 1967 as an incentive to build the Magic Kingdom in Florida.
Disney essentially has had control of building its own theme park empire and worked with its own special district government without having to go to the local municipalities. The Reedy Creek Special District has the power to issue tax-exempt bonds and levy taxes to pay for the major Disney World infrastructure projects.
The new law changed the name from Reedy Creek to the Central Florida Tourism Oversight District.