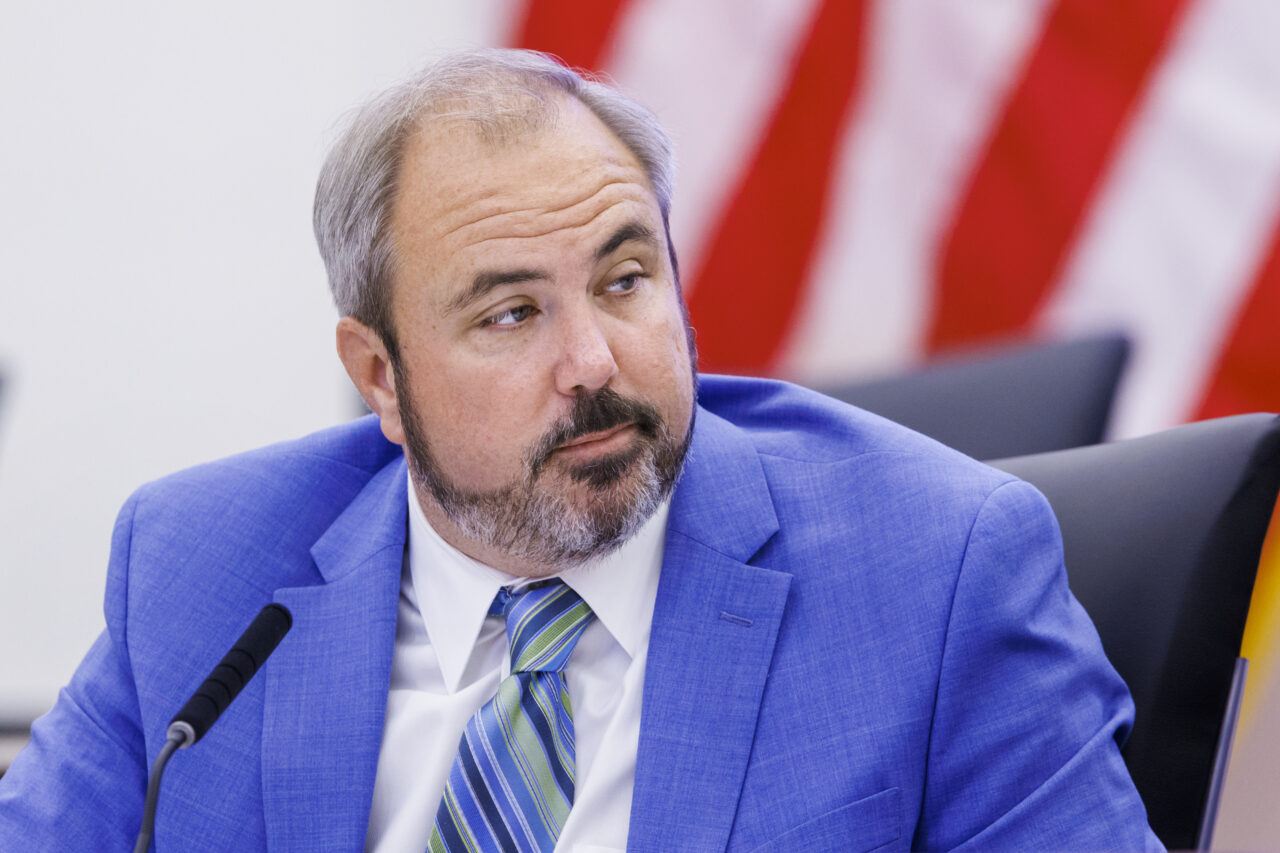 Will other Republicans join Gruters small world of detractors?
A prominent Republican lawmaker just threw his lot in with Disney over Gov. Ron DeSantis.
Sen. Joe Gruters joined with Democrats in voting against an amendment undermining Disney's control over developing its Central Florida properties.
"We should be finding ways to support our job creators and turbocharge Florida's economy," the Sarasota Republican said. "People's pocketbooks are more powerful at influencing corporate behavior than the heavy hand of government. I'm sure Floridians will make their voices heard on this issue."
That makes Gruters the first Republican to side with Disney in a long-running feud with DeSantis that started last year after the corporation criticized the Parental Rights in Education law that critics call "Don't Say Gay." The legislation forbids inclusion of gender identity or sexual orientation in public school curricula. While the law initially instituted an outright ban on topics only through 3rd grade, the Board of Education recently expanded it to apply through high school graduation.
After the public criticism, DeSantis called lawmakers to Tallahassee for a Special Session to eliminate the Reedy Creek Improvement District, the long-standing government entity that effectively allowed Disney to self-govern its property in Central Florida.
This year, DeSantis signed another law replacing the district with a new one where he appointed every member. But that board said it realized only after Reedy Creek was dissolved that the outgoing board approved development agreements effectively giving full control of land use to Disney and rendering the oversight board toothless.
The Florida Senate approved an amendment to a land-use bill on Wednesday that would reverse that move. It then passed the legislation on a 27-13 party-line vote, with Gruters the only Senator to cross party lines.
Gruters holds significant sway within Florida Republican circles, and just finished four years as chairman of the Republican Party of Florida.
He also just endorsed former President Donald Trump for President in 2024. He attended a dinner at Trump's Mar-a-Lago estate with 11 U.S. Representatives from Florida backing Trump that was widely seen as a snub of DeSantis as he wooed members of Congress in Washington.
Gruters in the past has been a friend to Disney in the Legislature, sponsoring film incentive programs and once even suggesting Florida adopt "It's a Small World" as its state song.
The vote came the same day Disney sued DeSantis claiming the Governor aimed to violate the company's First Amendment rights.