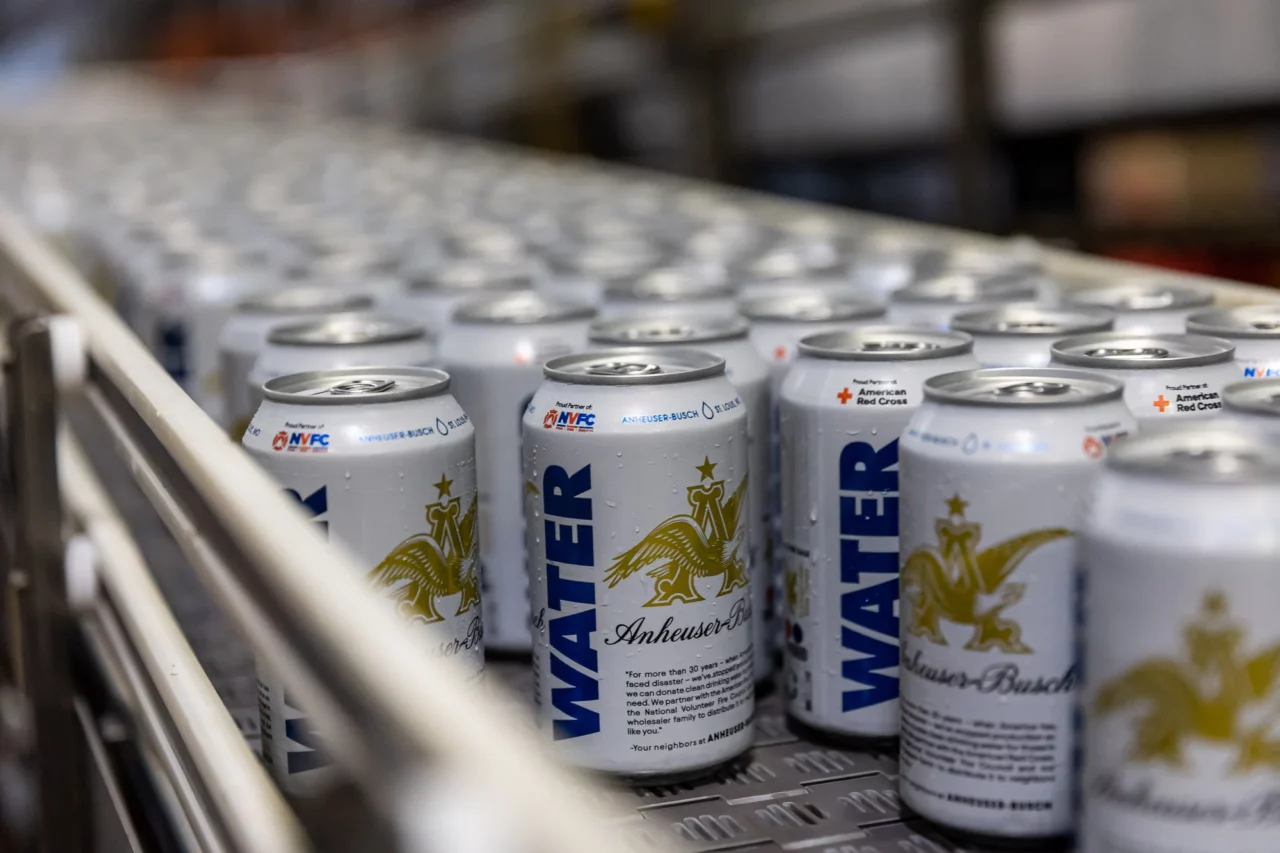 The company began canning water for relief efforts in the late '80s.
Anheuser-Busch has delivered two truckloads of water — more than 100,000 cans — to areas impacted by Hurricane Idalia, after a request from the American Red Cross to assist with recovery efforts.
The cans of water were delivered to Tri-Eagle Sales in Midway, who will work with the American Red Cross to distribute the water to those in need.
"The American Red Cross is deeply grateful to Anheuser-Busch and Tri-Eagle Sales for their generous donation and delivery of drinking water after this severe hurricane," said Lauren Ulrich, Executive Director of Operations Management and Logistics for the American Red Cross. "We appreciate the company's ongoing support of our mission and feel fortunate to count you as a partner."
The water was sourced at Anheuser-Busch's brewery in Georgia. That brewery, along with the brewery in Fort Collins, Colorado, periodically pause beer production to can emergency drinking water to aid communities recovering from disaster.
Anheuser-Busch has partnered with the American Red Cross since 1906 to support disaster relief efforts. Its emergency drinking water program was established in 1988. The company's wholesaler partners have provided more than 90 million cans of water to U.S. communities affected by natural disasters and other crises.
Last year, Anheuser-Busch donated more than 3 million cans of emergency drinking water to communities in volunteer fire departments in 49 states.